History Births on November 26
---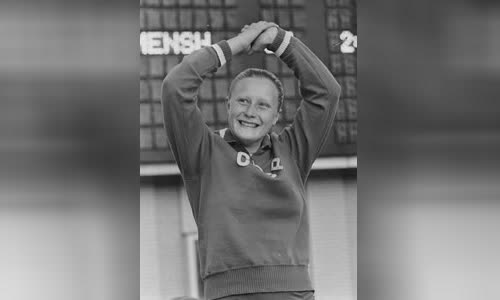 Galina Prozumenshchikova, Ukrainian-Russian swimmer and journalist (d. 2015)
#Galina_Prozumenshchikova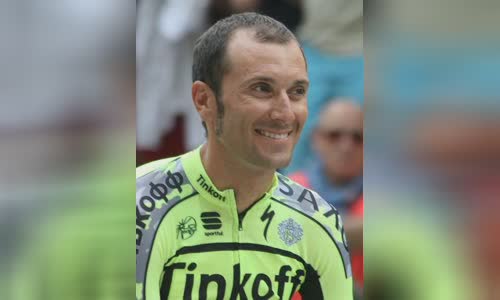 Ivan Basso, Italian cyclist
#Ivan_Basso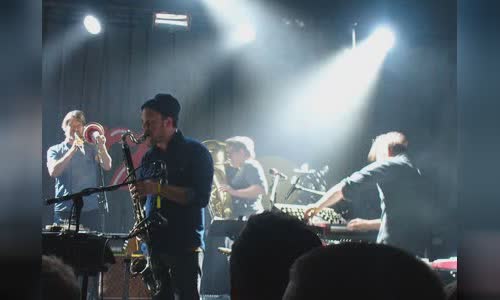 Line Horntveth, Norwegian tuba player, composer, and producer
#Line_Horntveth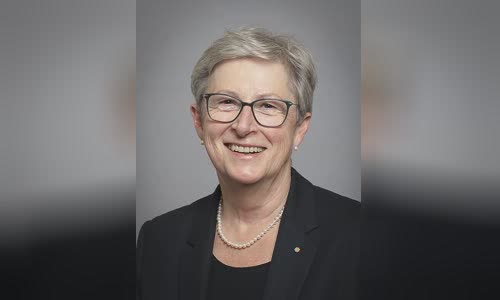 Gisela Stuart, German-English academic and politician
#Gisela_Stuart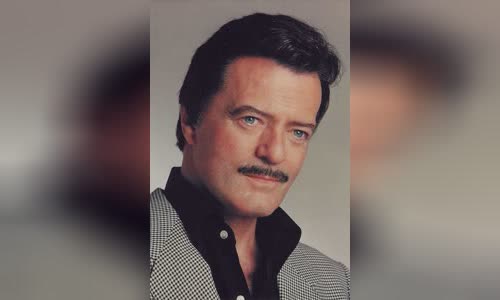 Robert Goulet, American-Canadian singer and actor (d. 2007)
#Robert_Goulet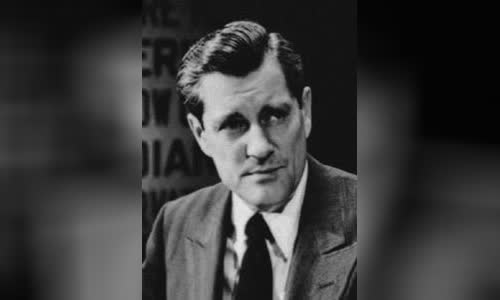 Eric Sevareid, American journalist (d. 1992)
#Eric_Sevareid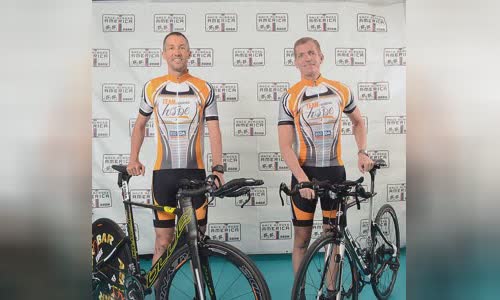 Jerry Schemmel, American sportscaster
#Jerry_Schemmel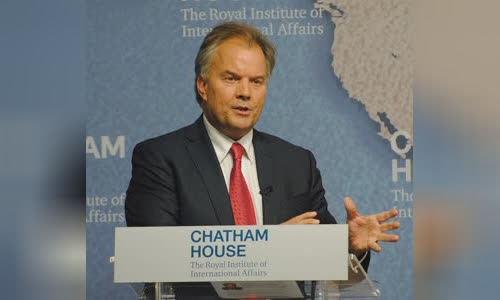 Matt Frei, German-English journalist and author
#Matt_Frei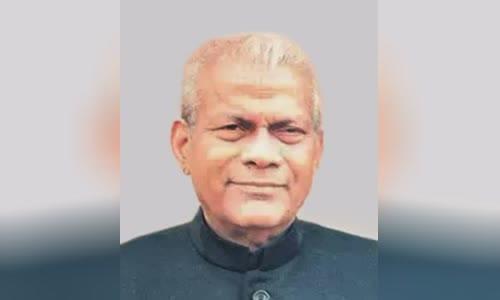 Rabi Ray, Indian activist and politician, 10th Speaker of the Lok Sabha (d. 2017)
#Rabi_Ray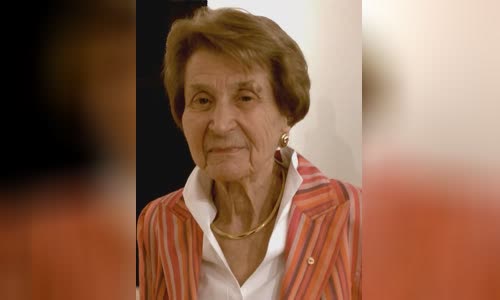 Inge King, German-born Australian sculptor (d. 2016)
#Inge_King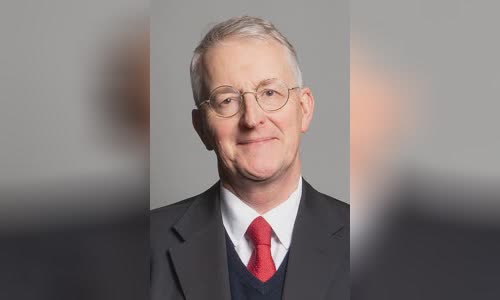 Hilary Benn, English politician, Secretary of State for International Development
#Hilary_Benn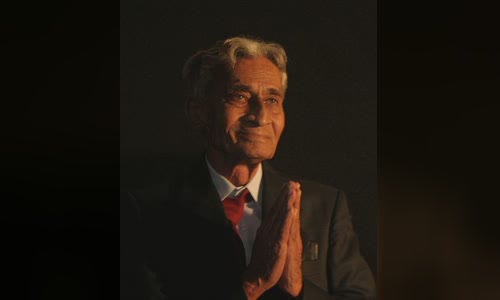 V. K. Murthy, Indian cinematographer (d. 2014)
#V._K._Murthy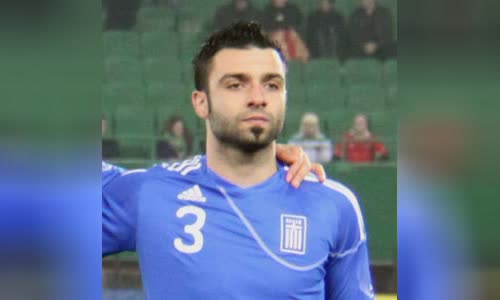 Georgios Tzavellas, Greek footballer
#Georgios_Tzavellas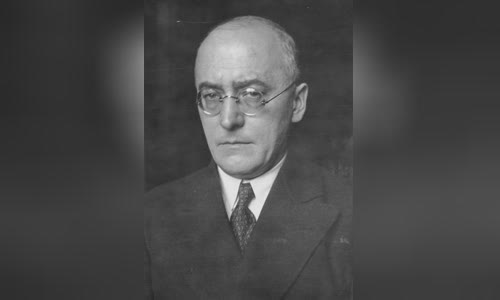 Heinrich Brüning, German lieutenant, economist, and politician, Chancellor of Germany (d. 1970)
#Heinrich_Brüning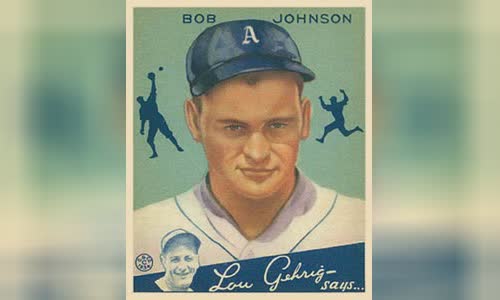 Bob Johnson, American baseball player (d. 1982)
#Bob_Johnson_(outfielder)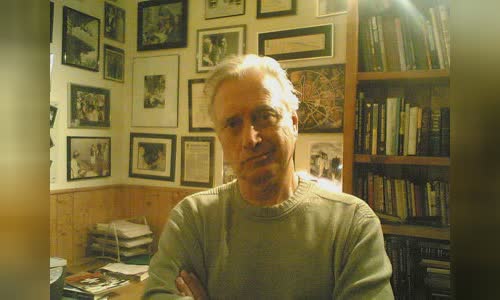 Tony Verna, American director and producer, invented instant replay (d. 2015)
#Tony_Verna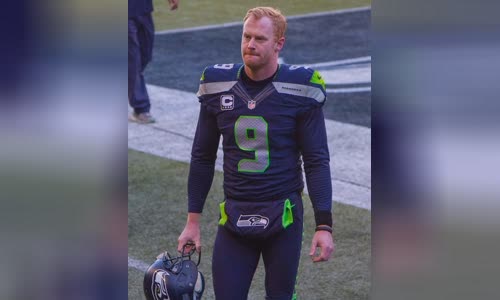 Jon Ryan, Canadian football player
#Jon_Ryan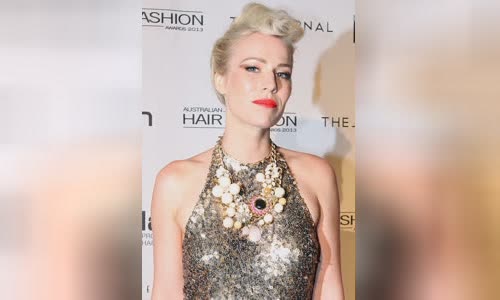 Natasha Bedingfield, English singer-songwriter and producer
#Natasha_Bedingfield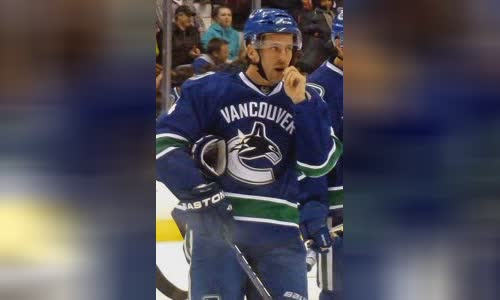 Keith Ballard, American ice hockey player
#Keith_Ballard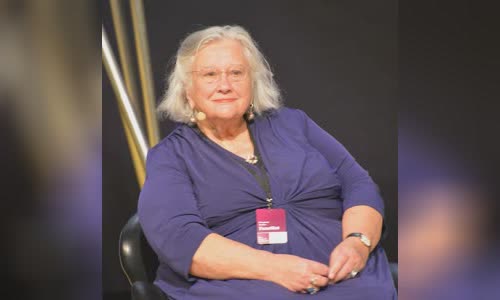 Margaret Boden, English computer scientist and psychologist
#Margaret_Boden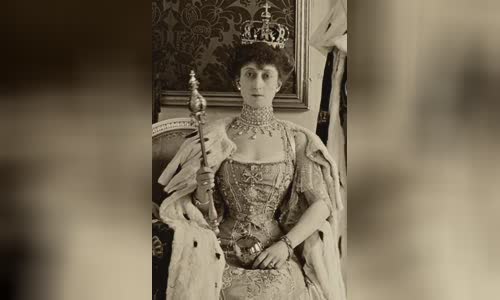 Maud of Wales (d. 1938)
#Maud_of_Wales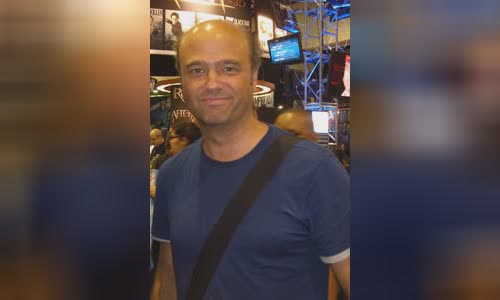 Scott Adsit, American actor, director, producer, and screenwriter
#Scott_Adsit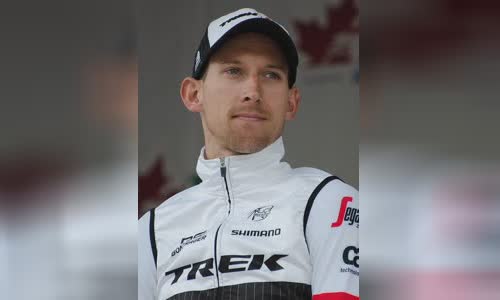 Bauke Mollema, Dutch cyclist
#Bauke_Mollema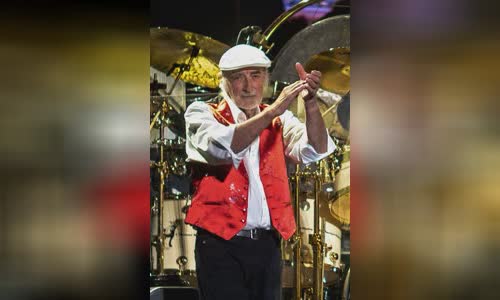 John McVie, English-American bass player
#John_McVie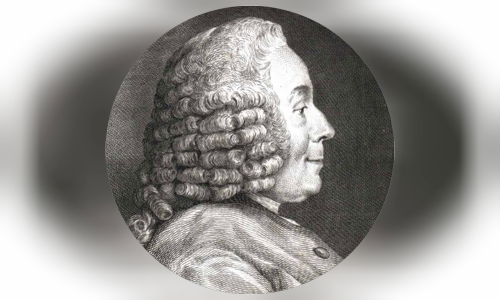 Jean-Jacques d'Ortous de Mairan, French geophysicist and astronomer (d. 1771)
#Jean-Jacques_d'Ortous_de_Mairan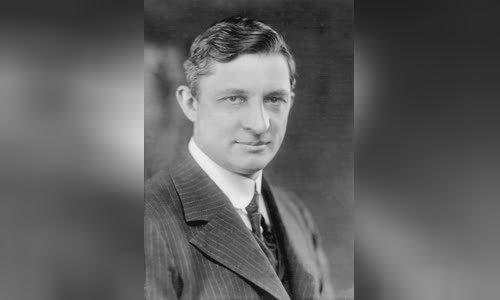 Willis Carrier, American engineer, invented air conditioning (d. 1950)
#Willis_Carrier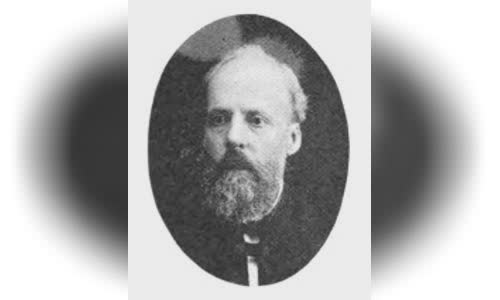 Robert Battey, American surgeon and academic (d. 1895)
#Robert_Battey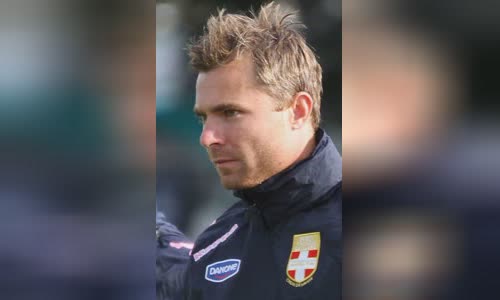 Stephan Andersen, Danish footballer
#Stephan_Andersen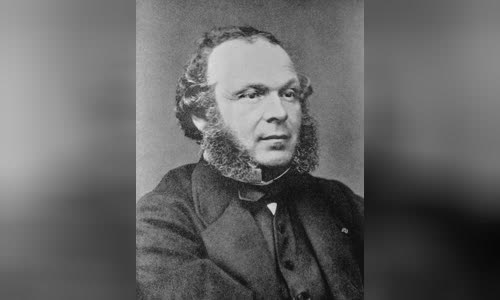 Charles Adolphe Wurtz, Alsatian French chemist (d. 1884)
#Charles_Adolphe_Wurtz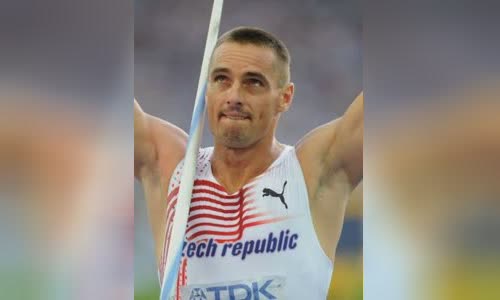 Roman Šebrle, Czech decathlete and high jumper
#Roman_Šebrle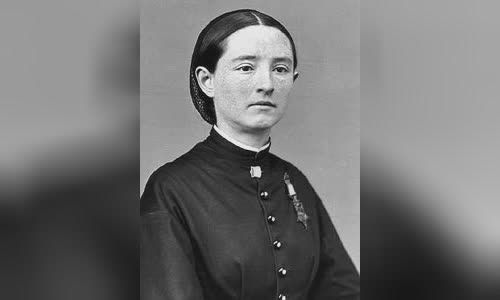 Mary Edwards Walker, American surgeon and activist, Medal of Honor recipient (d. 1919)
#Mary_Edwards_Walker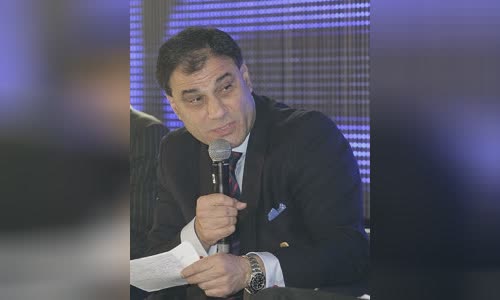 Karan Bilimoria, Baron Bilimoria, Indian-English businessman, co-founded Cobra Beer
#Karan_Bilimoria,_Baron_Bilimoria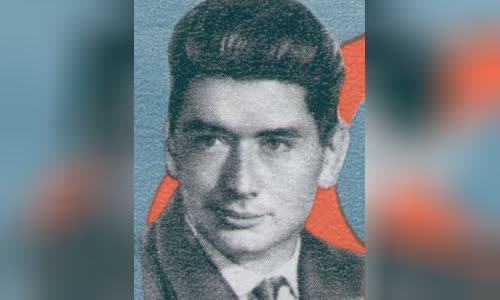 Boris Yegorov, Russian physician and astronaut (d. 1994)
#Boris_Yegorov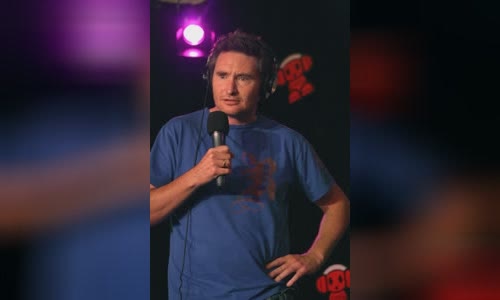 Dave Hughes, Australian comedian and radio host
#Dave_Hughes
Olivia Cole, American actress (d. 2018)
#Olivia_Cole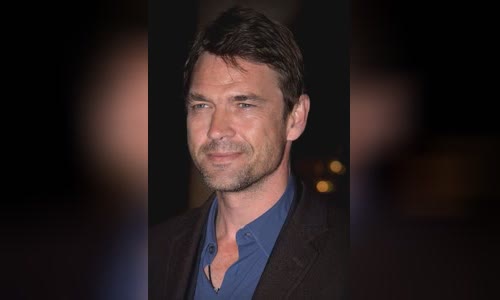 Dougray Scott, Scottish actor and producer
#Dougray_Scott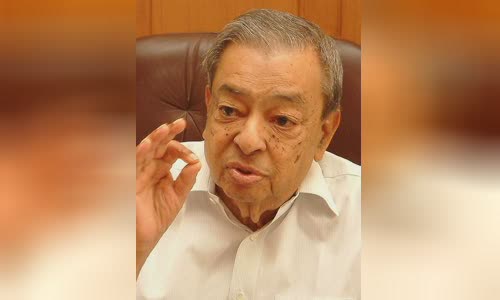 Verghese Kurien, Indian engineer and businessman, founded Amul (d. 2012)
#Verghese_Kurien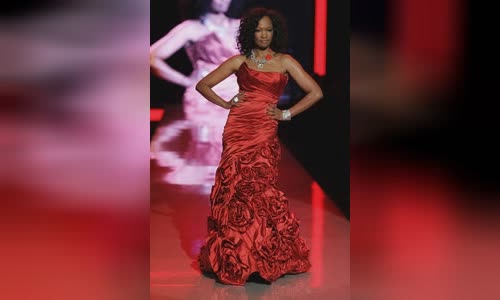 Garcelle Beauvais, Haitian-American actress and singer
#Garcelle_Beauvais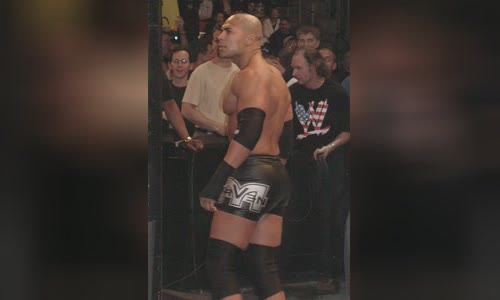 Maven Huffman, American wrestler
#Maven_Huffman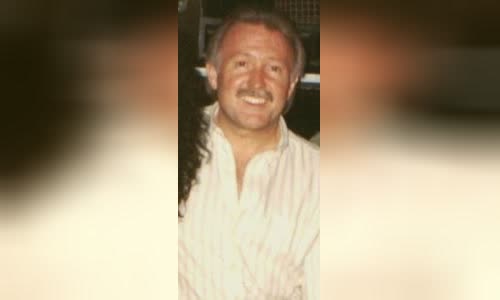 Martin Lee, English singer-songwriter and guitarist
#Martin_Lee_(singer)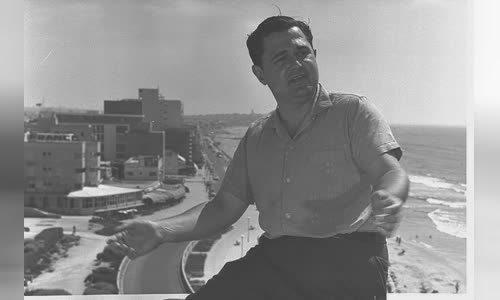 Eugene Istomin, American pianist (d. 2003)
#Eugene_Istomin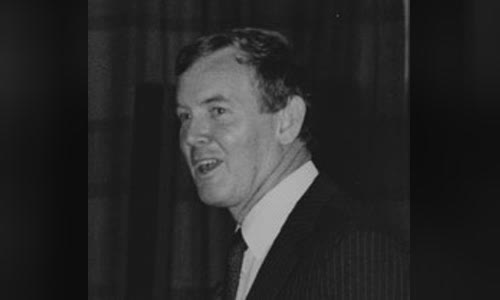 John Moore, Baron Moore of Lower Marsh, English businessman and politician, Secretary of State for Health
#John_Moore,_Baron_Moore_of_Lower_Marsh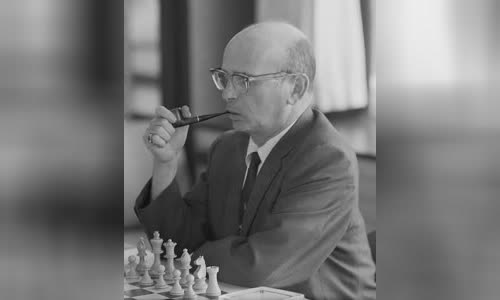 Samuel Reshevsky, Polish-American chess player and author (d. 1992)
#Samuel_Reshevsky
Ellen G. White, American religious leader and author, co-founded the Seventh-day Adventist Church (d. 1915)
#Ellen_G._White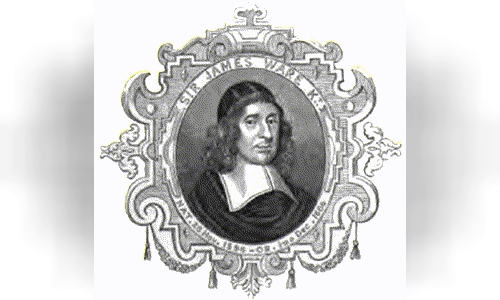 James Ware, Irish genealogist (d. 1666)
#James_Ware_(historian)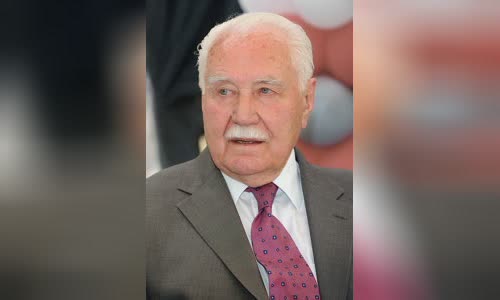 Ryszard Kaczorowski, Polish soldier and politician, 6th President of the Republic of Poland (d. 2010)
#Ryszard_Kaczorowski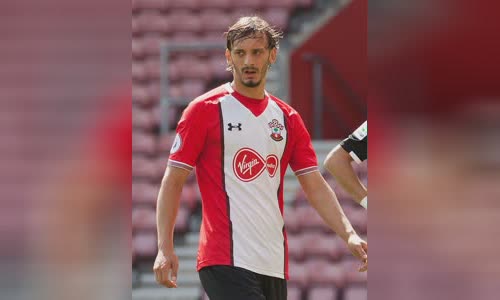 Manolo Gabbiadini, Italian footballer
#Manolo_Gabbiadini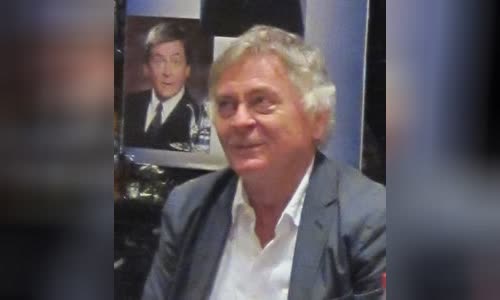 Daniel Davis, American actor
#Daniel_Davis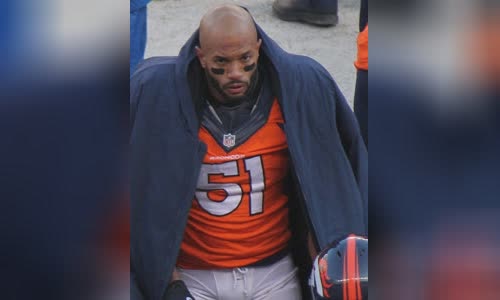 Paris Lenon, American football player
#Paris_Lenon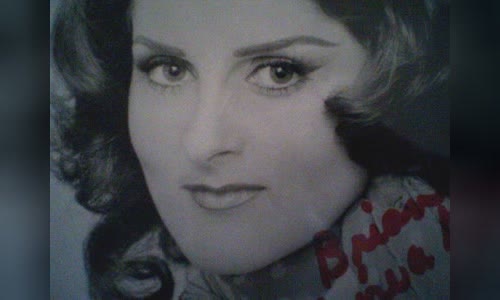 Susanne Marsee, American soprano and educator
#Susanne_Marsee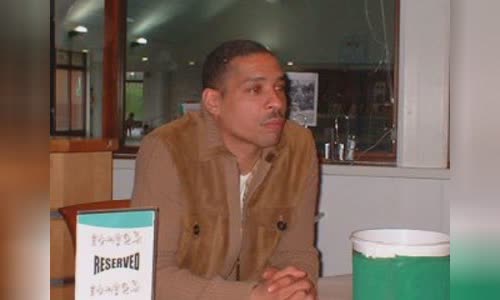 Des Walker, English footballer
#Des_Walker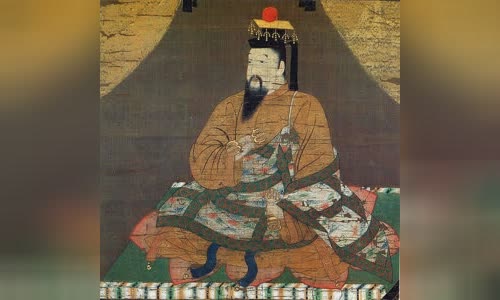 Go-Daigo, Japanese emperor (d. 1339)
#Emperor_Go-Daigo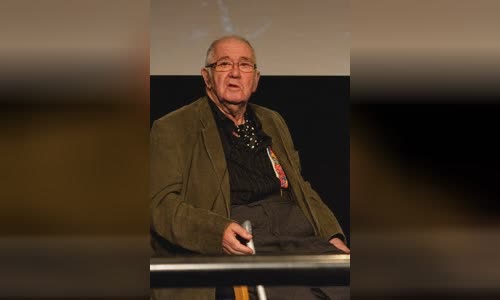 Stanley Long, English director, producer, and screenwriter (d. 2012)
#Stanley_Long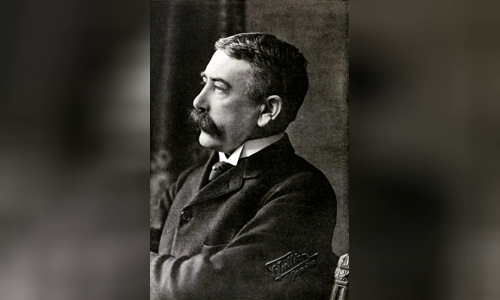 Ferdinand de Saussure, Swiss linguist and author (d. 1913)
#Ferdinand_de_Saussure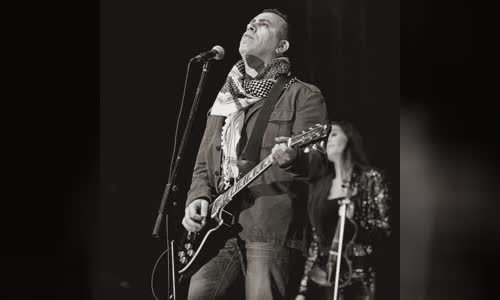 Haluk Levent, Turkish singer
#Haluk_Levent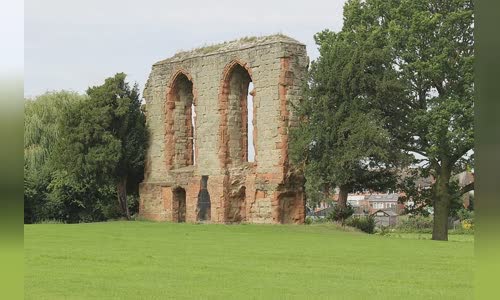 Henry Berkeley, 7th Baron Berkeley (d. 1613)
#Henry_Berkeley,_7th_Baron_Berkeley
Gina Kingsbury, Canadian ice hockey player
#Gina_Kingsbury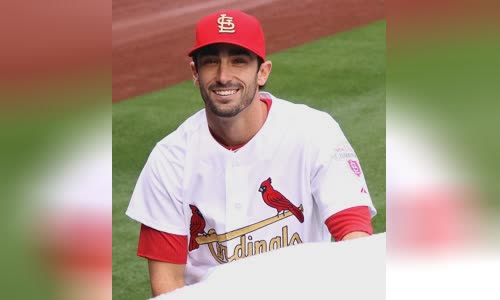 Matt Carpenter, American baseball player
#Matt_Carpenter_(baseball)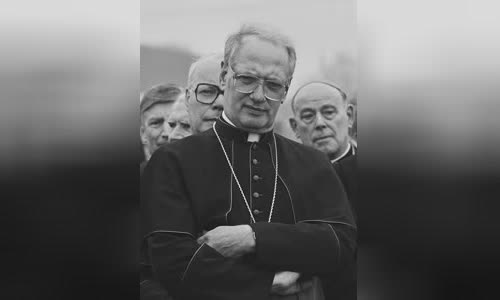 Adrianus Johannes Simonis, Dutch cardinal
#Adrianus_Johannes_Simonis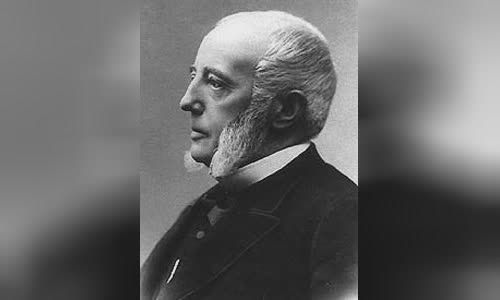 René Goblet, French journalist and politician, 52nd Prime Minister of France (d. 1905)
#René_Goblet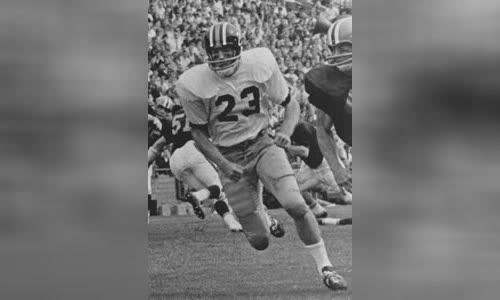 Roger Wehrli, American football player
#Roger_Wehrli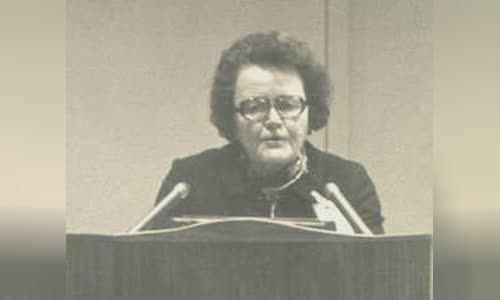 Ruth Patrick, American botanist (d. 2013)
#Ruth_Patrick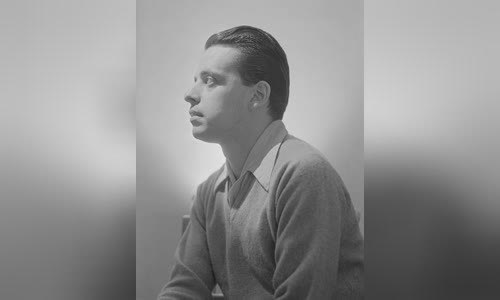 Nesuhi Ertegun, Turkish-American record producer (d. 1989)
#Nesuhi_Ertegun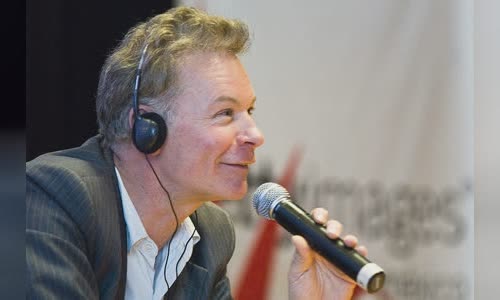 Julien Temple, English director, producer, and screenwriter
#Julien_Temple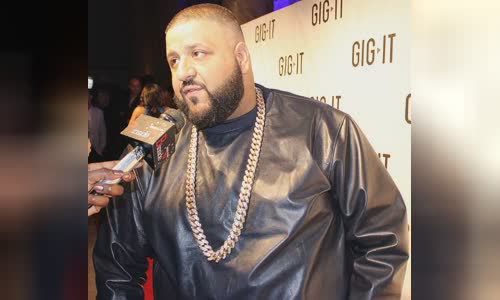 DJ Khaled, American rapper and producer
#DJ_Khaled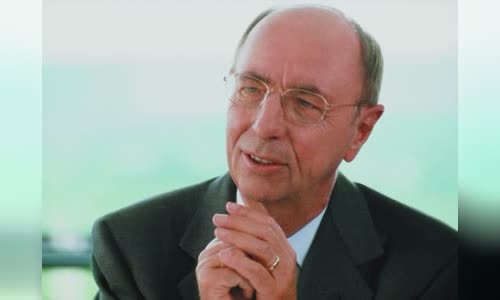 Berthold Leibinger, German engineer and philanthropist, founded Berthold Leibinger Stiftung (d. 2018)
#Berthold_Leibinger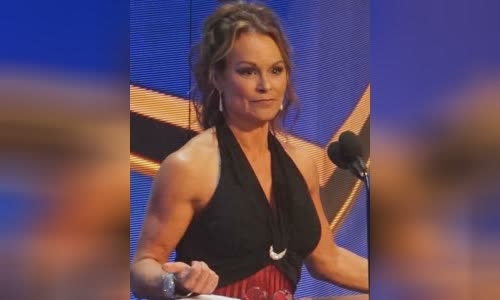 Ivory, American wrestler and trainer
#Ivory_(wrestler)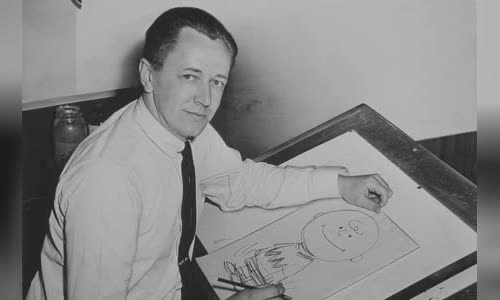 Charles M. Schulz, American cartoonist, created Peanuts (d. 2000)
#Charles_M._Schulz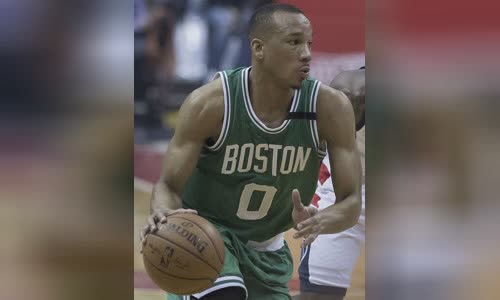 Avery Bradley, American basketball player
#Avery_Bradley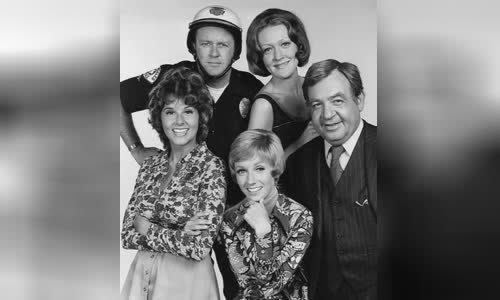 Marian Mercer, American actress and singer (d. 2011)
#Marian_Mercer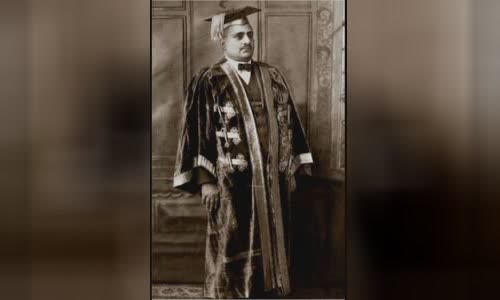 Sir Hari Singh Gour, founder and Vice-Chancellor of the University of Sagar (d. 1949)
#Hari_Singh_Gour
Chris Hughes, American publisher and businessman, co-founded Facebook
#Chris_Hughes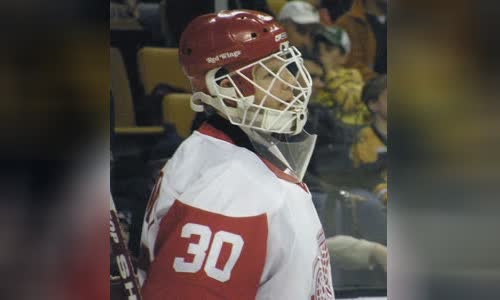 Chris Osgood, Canadian ice hockey player and sportscaster
#Chris_Osgood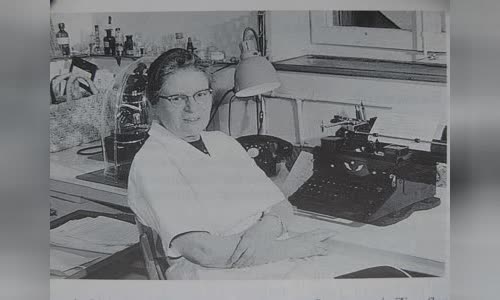 Anna Maurizio, Swiss biologist, known for her study of bees (d. 1993)
#Anna_Maurizio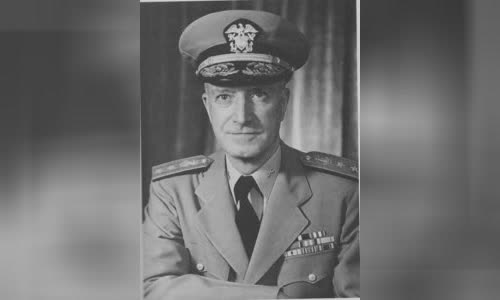 William Sterling Parsons, American admiral (d. 1953)
#William_Sterling_Parsons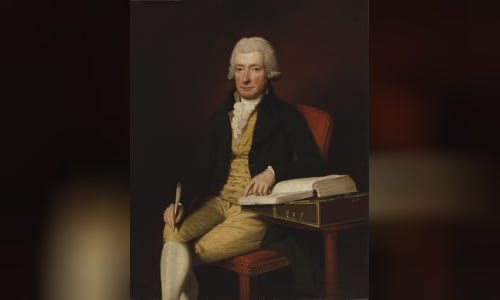 William Cowper, English poet and hymnwriter (d. 1800)
#William_Cowper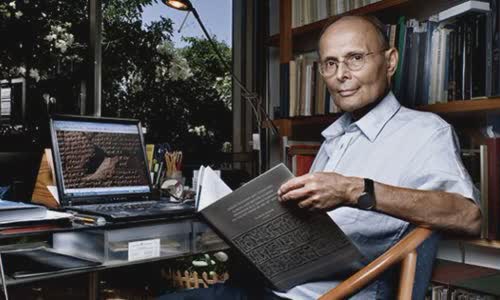 Itamar Singer, Romanian-Israeli historian and author (d. 2012)
#Itamar_Singer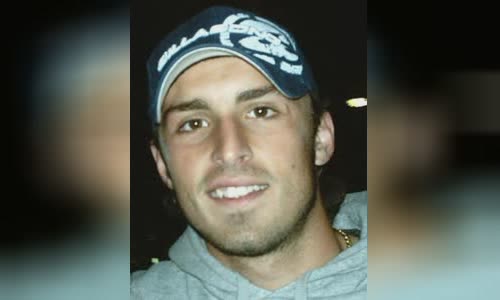 Antonio Puerta, Spanish footballer (d. 2007)
#Antonio_Puerta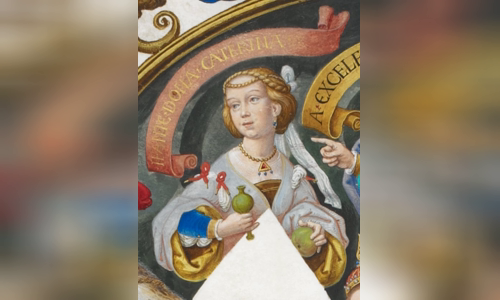 Catherine of Portugal (d. 1463)
#Catherine_of_Portugal_(nun)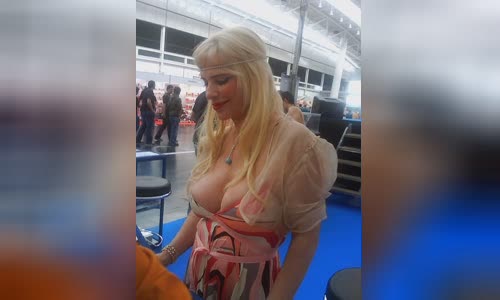 Ilona Staller, Hungarian-Italian porn actress, singer, and politician
#Ilona_Staller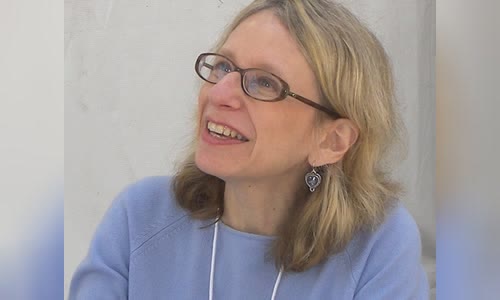 Roz Chast, American cartoonist
#Roz_Chast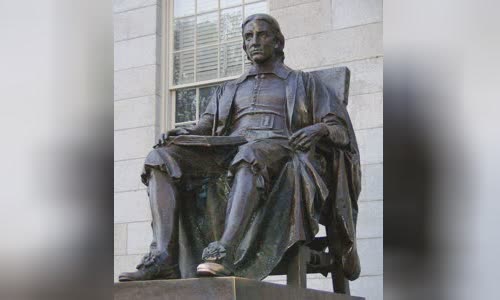 John Harvard, English minister and philanthropist (d. 1638)
#John_Harvard_(clergyman)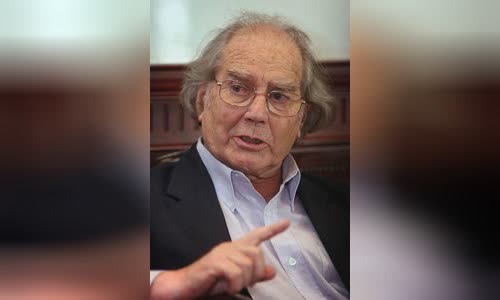 Adolfo Pérez Esquivel, Argentinian painter, sculptor, and activist, Nobel Prize laureate
#Adolfo_Pérez_Esquivel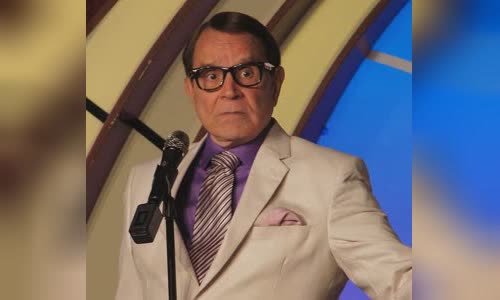 Rich Little, Canadian-American comedian, actor, and singer
#Rich_Little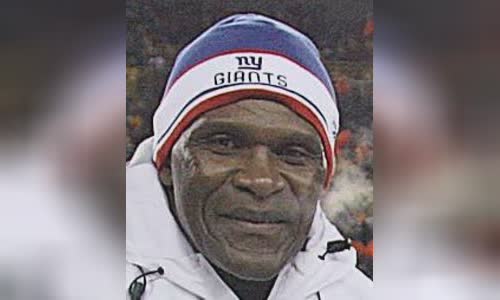 Harry Carson, American football player and sportscaster
#Harry_Carson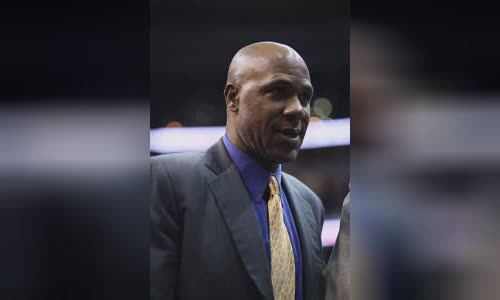 Mario Elie, American basketball player and coach
#Mario_Elie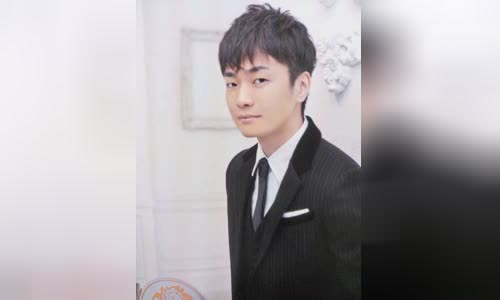 Jun Fukuyama, Japanese voice actor and singer
#Jun_Fukuyama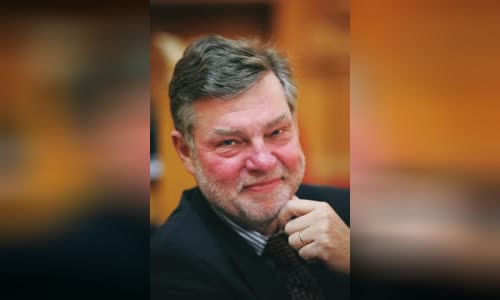 Björn von Sydow, Swedish academic and politician, 27th Swedish Minister for Defence
#Björn_von_Sydow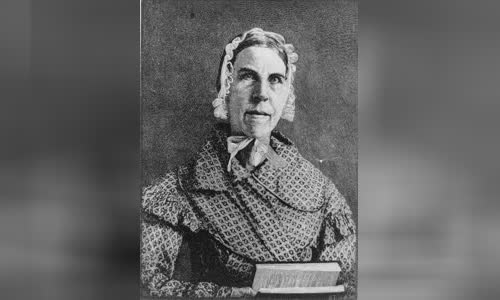 Sarah Moore Grimké, American author and activist (d. 1873)
#Sarah_Moore_Grimké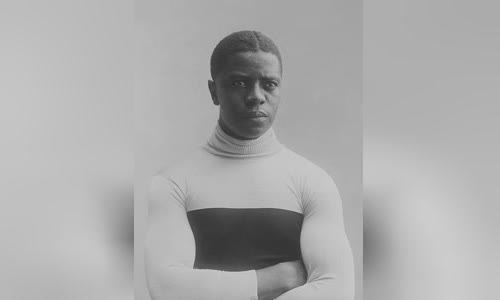 Major Taylor, American cyclist (d. 1932)
#Major_Taylor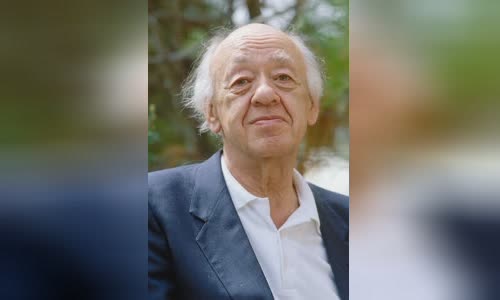 Eugène Ionesco, Romanian-French playwright and critic (d. 1994)
#Eugène_Ionesco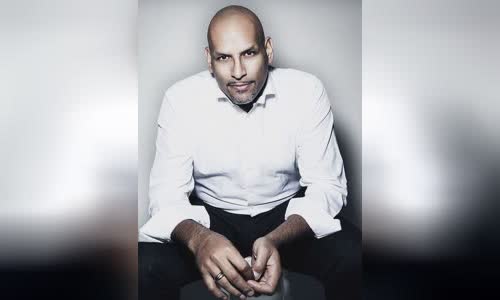 John Amaechi, American-English basketball player and sportscaster
#John_Amaechi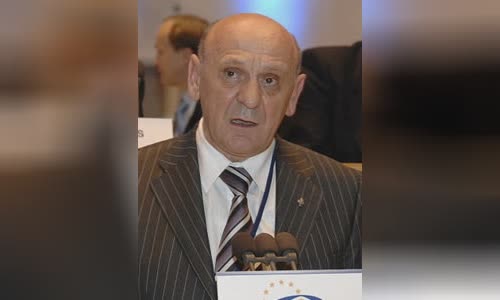 Sulejman Tihi?, Bosnian lawyer, judge, and politician (d. 2014)
#Sulejman_Tihi?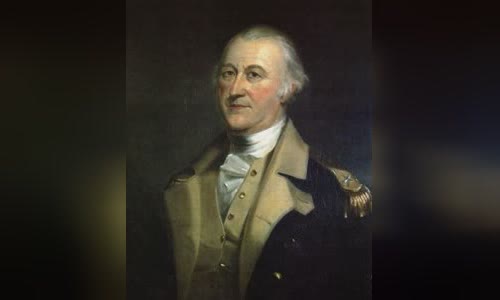 Artemas Ward, American general and politician (d. 1800)
#Artemas_Ward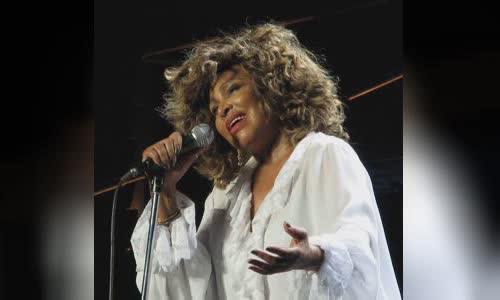 Tina Turner, American-Swiss singer-songwriter, dancer, and actress
#Tina_Turner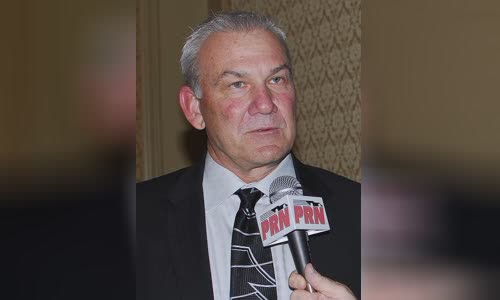 Dale Jarrett, American race car driver and sportscaster
#Dale_Jarrett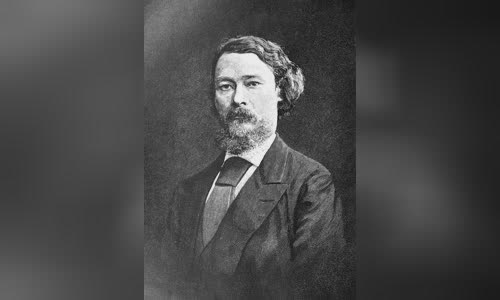 Rudolph Koenig, German-French physicist and academic (d. 1901)
#Rudolph_Koenig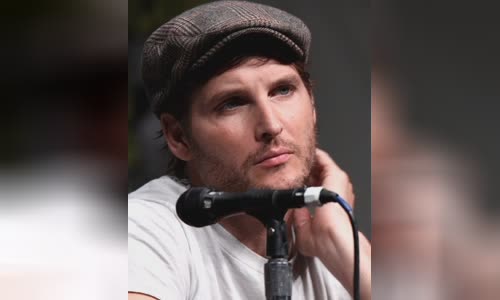 Peter Facinelli, American actor, director, and producer
#Peter_Facinelli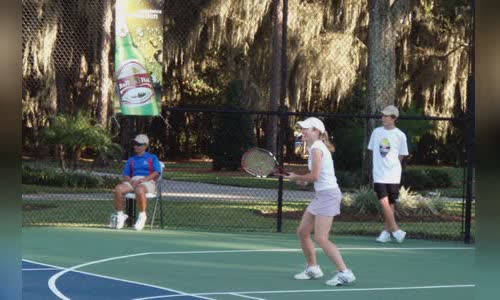 Jackie Trail, American tennis player
#Jackie_Trail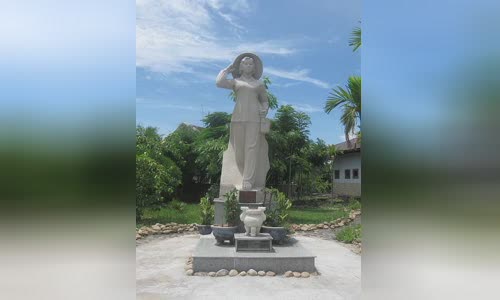 ??ng Thùy Trâm, Vietnamese physician and author (d. 1970)
#??ng_Thùy_Trâm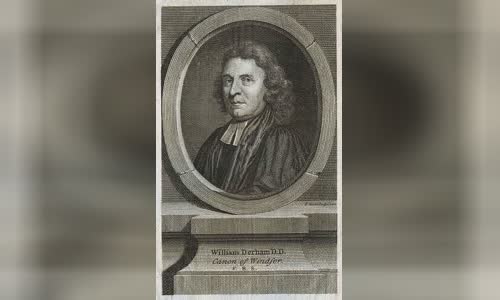 William Derham, English minister and philosopher (d. 1735)
#William_Derham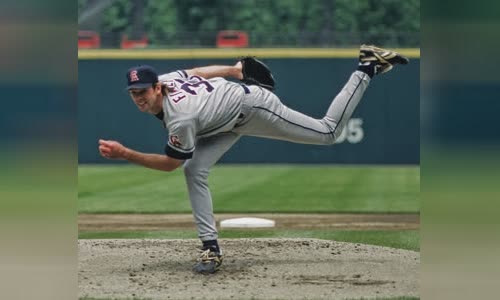 Chuck Finley, American baseball player
#Chuck_Finley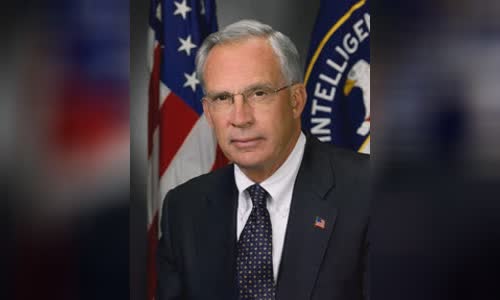 Porter Goss, American soldier and politician, 19th Director of the CIA
#Porter_Goss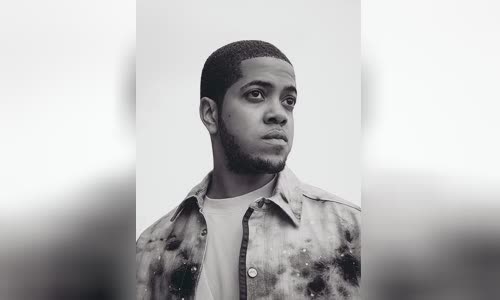 Chip, English rapper
#Chip_(rapper)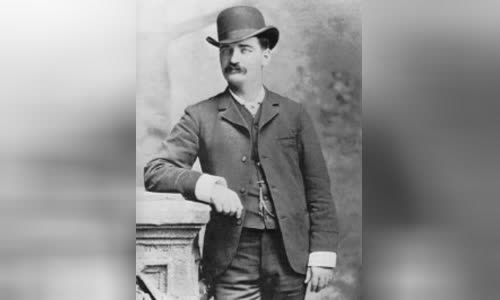 Bat Masterson, American police officer and journalist (d. 1921)
#Bat_Masterson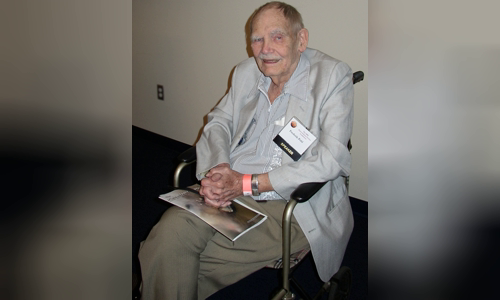 Frederik Pohl, American journalist and author (d. 2013)
#Frederik_Pohl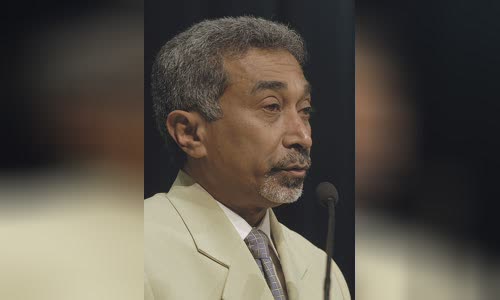 Mari Alkatiri, East Timorese geographer and politician, 1st Prime Minister of East Timor
#Mari_Alkatiri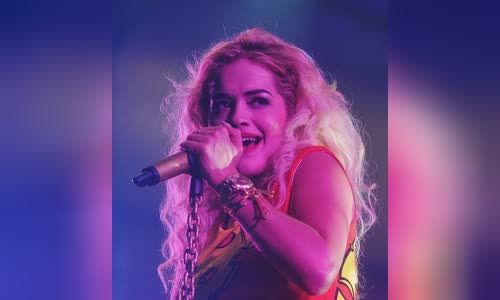 Rita Ora, Kosovan-English singer-songwriter and actress
#Rita_Ora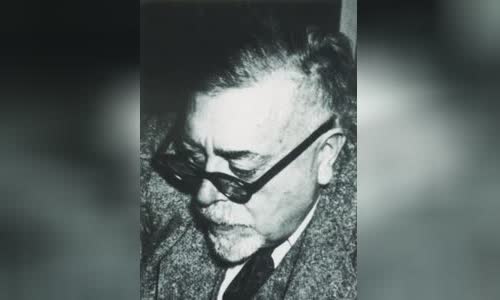 Norbert Wiener, American-Swedish mathematician and philosopher (d. 1964)
#Norbert_Wiener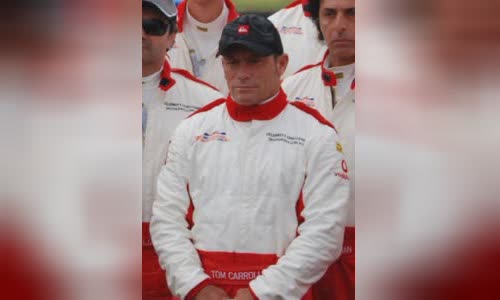 Tom Carroll, Australian surfer
#Tom_Carroll_(surfer)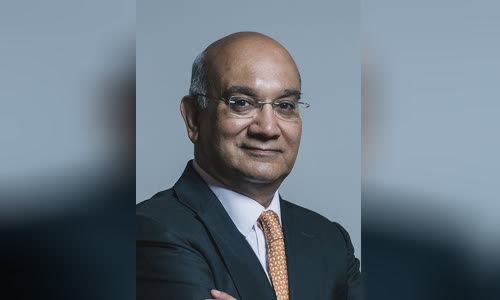 Keith Vaz, Indian-English lawyer and politician, Minister of State for Europe
#Keith_Vaz
John Gummer, English politician, Secretary of State for the Environment
#John_Gummer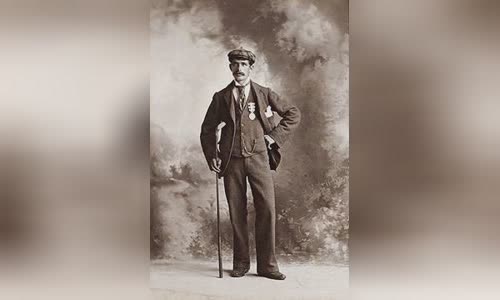 Fred Herd, Scottish golfer (d. 1954)
#Fred_Herd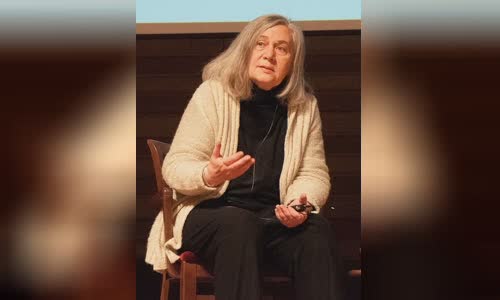 Marilynne Robinson, American novelist and essayist
#Marilynne_Robinson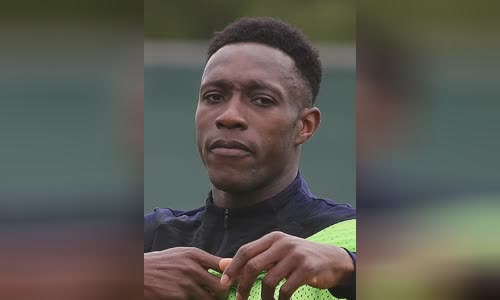 Danny Welbeck, English footballer
#Danny_Welbeck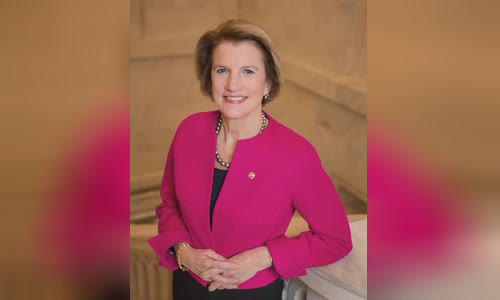 Shelley Moore Capito, American politician
#Shelley_Moore_Capito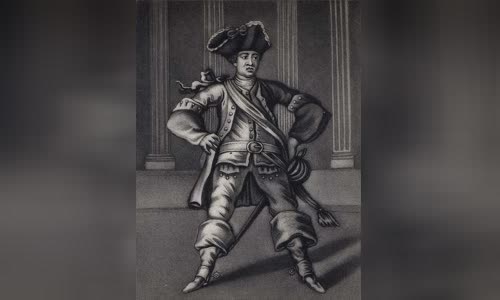 Theophilus Cibber, English actor and playwright (d. 1758)
#Theophilus_Cibber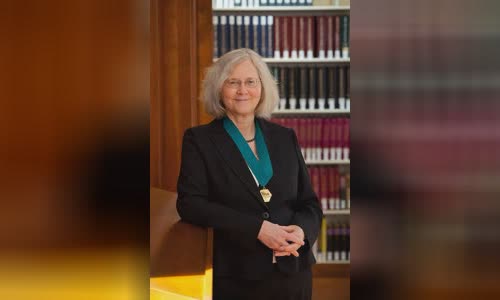 Elizabeth Blackburn, Australian-American biologist and academic, Nobel Prize laureate
#Elizabeth_Blackburn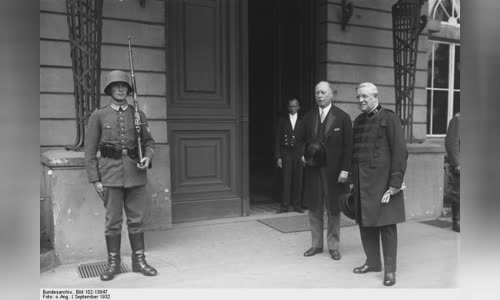 Edward Higgins, English 3rd General of the Salvation Army (d. 1947)
#Edward_Higgins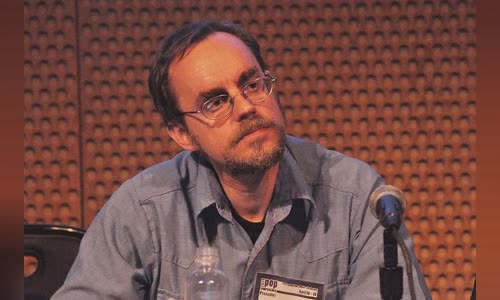 Chuck Eddy, American journalist
#Chuck_Eddy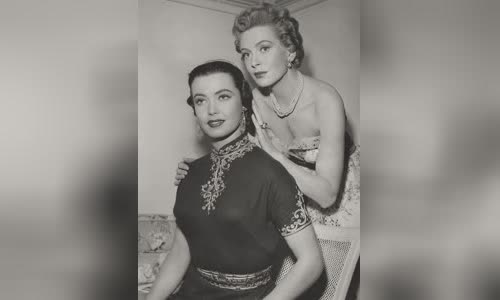 Betta St. John, American actress, singer and dancer
#Betta_St._John
Natalie Gauci, Australian singer and pianist
#Natalie_Gauci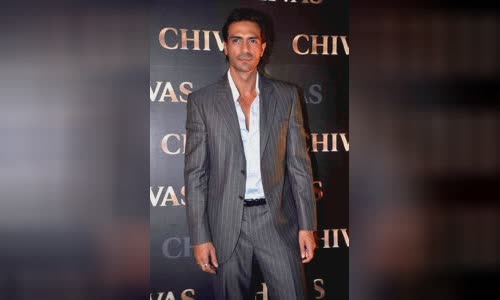 Arjun Rampal, Indian actor and producer
#Arjun_Rampal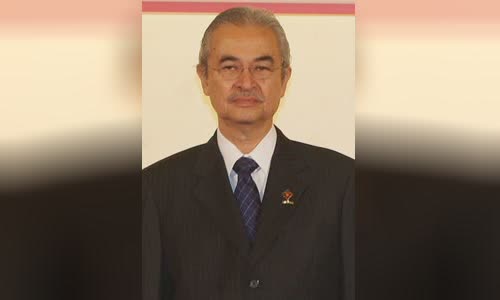 Abdullah Ahmad Badawi, Malaysian civil servant and politician, 5th Prime Minister of Malaysia
#Abdullah_Ahmad_Badawi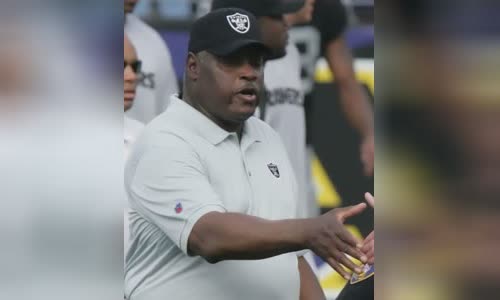 Art Shell, American football player and coach
#Art_Shell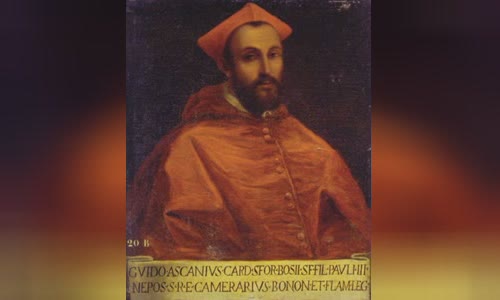 Guido Ascanio Sforza di Santa Fiora, Catholic cardinal (d. 1564)
#Guido_Ascanio_Sforza_di_Santa_Fiora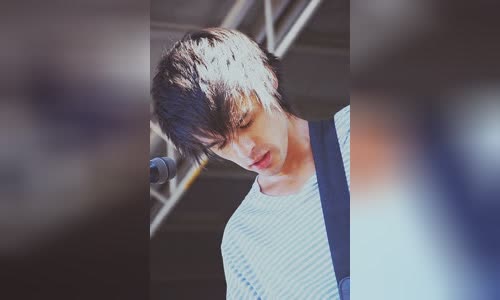 Blake Harnage, American singer-songwriter and guitarist
#Blake_Harnage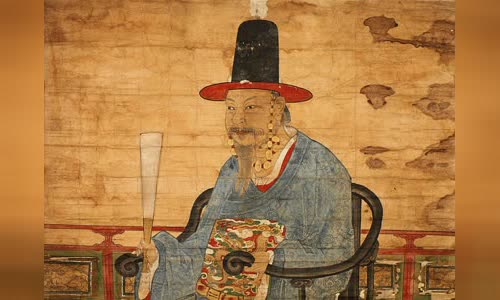 Seonjo of Joseon, King of Joseon (d. 1608)
#Seonjo_of_Joseon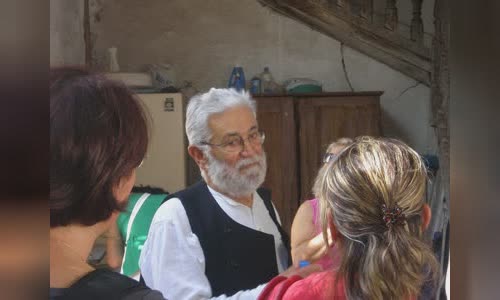 Cengiz Bekta?, Turkish architect, engineer, and journalist
#Cengiz_Bekta?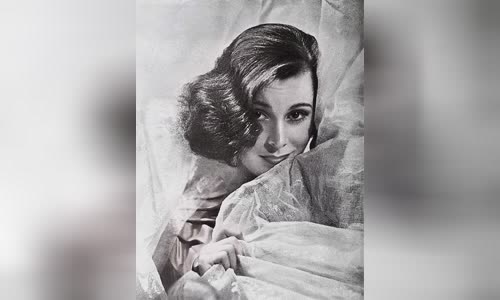 Frances Dee, American actress and singer (d. 2004)
#Frances_Dee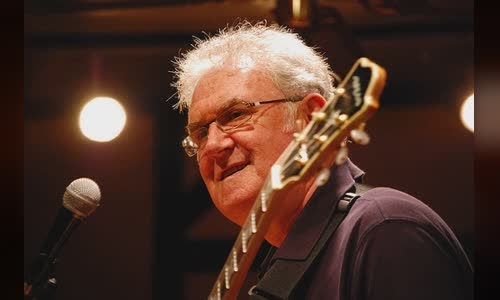 Jim Mullen, Scottish guitarist
#Jim_Mullen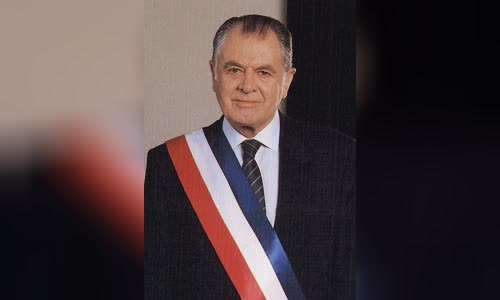 Patricio Aylwin, Chilean lawyer and politician, 31st President of Chile (d. 2016)
#Patricio_Aylwin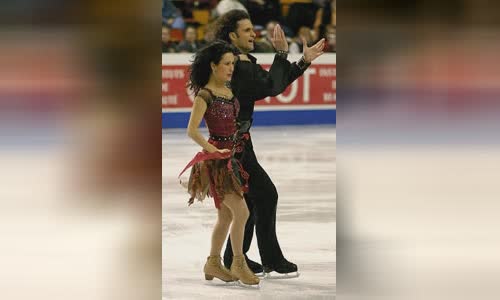 Patrice Lauzon, Canadian figure skater
#Patrice_Lauzon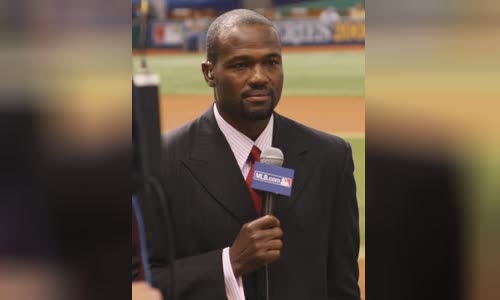 Harold Reynolds, American baseball player and sportscaster
#Harold_Reynolds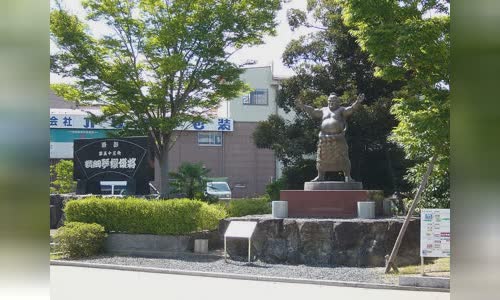 Kotozakura Masakatsu, Japanese sumo wrestler, the 53rd Yokozuna (d. 2007)
#Kotozakura_Masakatsu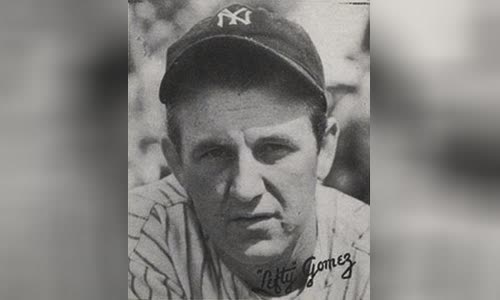 Lefty Gomez, American baseball player and manager (d. 1989)
#Lefty_Gomez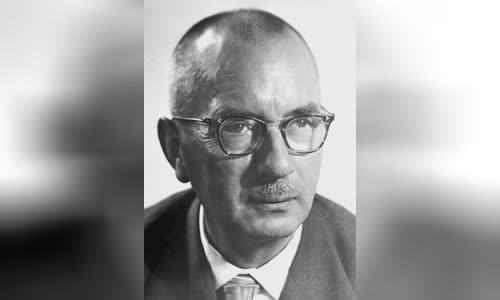 Karl Ziegler, German chemist and engineer, Nobel Prize laureate (d. 1973)
#Karl_Ziegler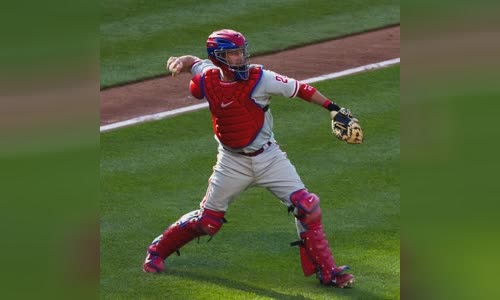 Brian Schneider, American baseball player and manager
#Brian_Schneider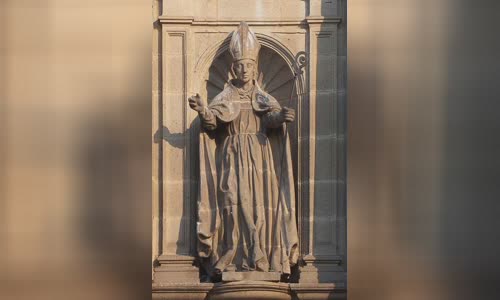 Rudesind, Galician bishop (d. 977)
#Rudesind
Armand Frappier, Canadian physician and microbiologist (d. 1991)
#Armand_Frappier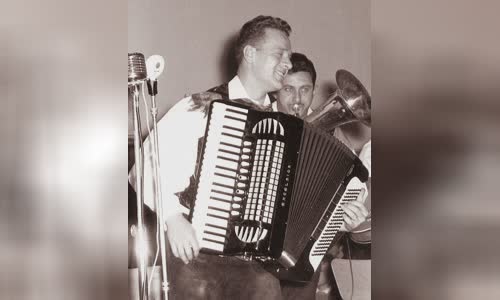 Slavko Avsenik, Slovenian singer-songwriter and accordion player (d. 2015)
#Slavko_Avsenik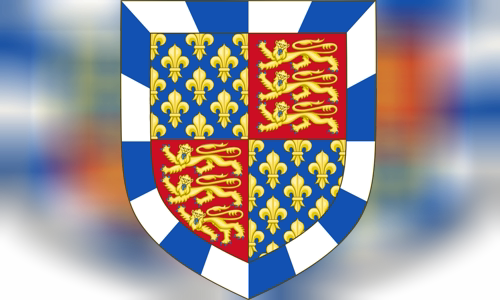 Henry Beaufort, 2nd Earl of Somerset (d. 1418)
#Henry_Beaufort,_2nd_Earl_of_Somerset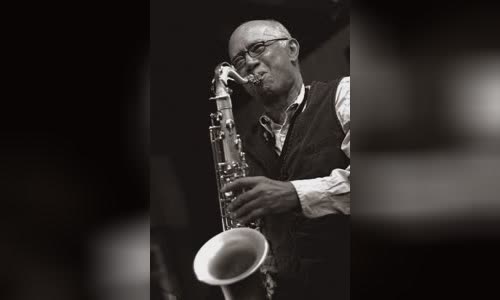 Art Themen, English saxophonist and surgeon
#Art_Themen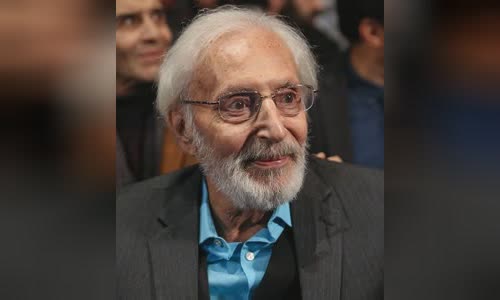 Jamshid Mashayekhi, Iranian actor
#Jamshid_Mashayekhi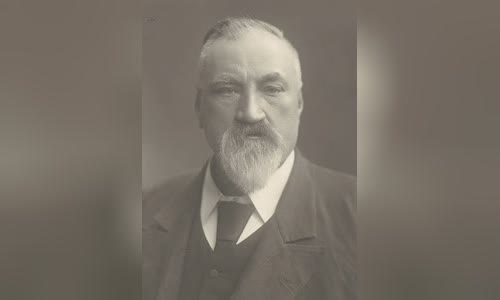 Thomas Playford II, English-Australian politician, 17th Premier of South Australia (d. 1915)
#Thomas_Playford_II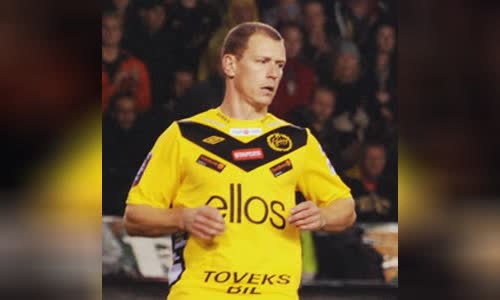 Andreas Augustsson, Swedish footballer
#Andreas_Augustsson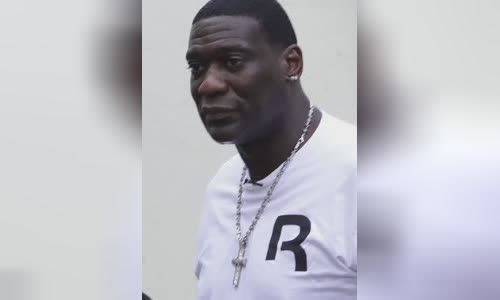 Shawn Kemp, American basketball player
#Shawn_Kemp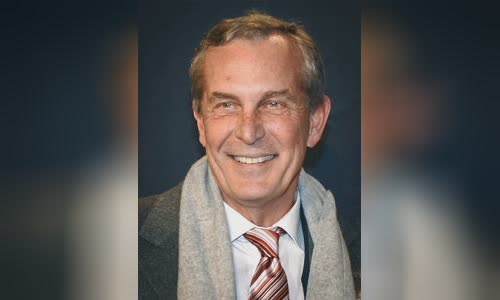 Claes Elfsberg, Swedish journalist
#Claes_Elfsberg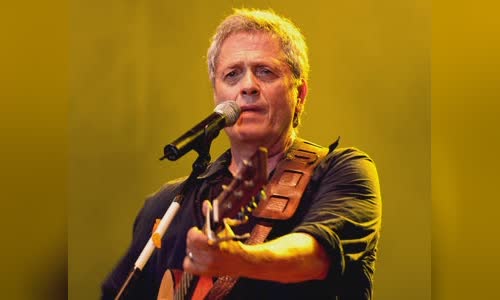 Shlomo Artzi, Israeli singer-songwriter and guitarist
#Shlomo_Artzi
Angeline Quinto, Filipina singer and actress
Junior Stanislas, English footballer
Yumi Kobayashi, Japanese model and actress
Alberto Sgarbi, Italian rugby player
Konstadinos Filippidis, Greek pole vaulter
Emiri Kat?, Japanese voice actress and singer
Satoshi Ohno, Japanese singer
Campbell Walsh, Scottish canoe racer
Winky Wright, American boxer and actor
Vicki Pettersson, American author
Kara Walker, American painter and illustrator
Edna Campbell, American basketball player, sportscaster, and nurse
Ridley Jacobs, Antiguan cricketer
Fahed Dermech, Tunisian footballer
Vreni Schneider, Swiss skier
Joe Lydon, English rugby player and coach
Fernando Bandeirinha, Portuguese footballer and manager
Gabriella Gutiérrez y Muhs, American author and academic
Michael Skinner, English rugby player
Félix González-Torres, Cuban-American sculptor (d. 1996)
Don Lake, Canadian actor, producer, and screenwriter
Velupillai Prabhakaran, Sri Lankan rebel leader, founded the Liberation Tigers of Tamil Eelam (d. 2009)
Desiré Wilson, South African race car driver
Jacki MacDonald, Australian television host and actress
Wendy Turnbull, Australian tennis player
Elsa Salazar Cade, Mexican-American science teacher and entomologist
Vincent A. Mahler, American political scientist and academic
Peter Wheeler, English rugby player
Marianne Muellerleile, American actress
Raymond Louis Kennedy, American singer-songwriter, saxophonist, and producer (d. 2014)
Michael Omartian, American singer-songwriter, keyboard player, and producer
Joyce Quin, Baroness Quin, English academic and politician, Minister of State for Europe
Jean Terrell, American singer
Dale Sommers, American radio host (d. 2012)
Bruce Paltrow, American director and producer (d. 2002)
Paul Burnett, English radio host
Maki Carrousel, Japanese actor
Quentin Skinner, English historian, author, and academic
Davey Graham, English guitarist and songwriter (d. 2008)
Enrico Bombieri, Italian mathematician and academic
Grey Ruthven, 2nd Earl of Gowrie, Irish-Scottish politician, Chancellor of the Duchy of Lancaster
Wayland Flowers, American actor and puppeteer (d. 1988)
Rodney Jory, Australian physicist and academic
Bob Babbitt, American bass player (d. 2012)
Jerry Jameson, American director and producer
Richard Holloway, Scottish bishop and radio host
Nishida Tatsuo, Japanese linguist and academic (d. 2012)
Ernie Coombs, American-Canadian television host (d. 2001)
Gregorio Conrado Álvarez, Uruguayan dictator (d. 2016)
George Segal, American painter and sculptor (d. 2000)
Jasu Patel, Indian cricketer (d. 1992)
Daniel Petrie, Canadian-American director and producer (d. 2004)
Ram Sharan Sharma, Indian historian and academic (d. 2011)
Earl Wild, American pianist and composer (d. 2010)
Cyril Cusack, South African-born Irish actor (d. 1993)
Fritz Buchloh, German footballer and manager (d. 1998)
Charles Forte, Baron Forte, Italian-Scottish businessman, founded Forte Group (d. 2007)
K. D. Sethna, Indian poet, scholar, writer, philosopher, and cultural critic (d. 2011)
Alice Herz-Sommer, Czech-English pianist and educator (d. 2014)
Maurice McDonald, American businessman, co-founded McDonald's (d. 1971)
Richard Hauptmann, German-American murderer (d. 1936)
Bill W., American activist, co-founded Alcoholics Anonymous (d. 1971)
James Charles McGuigan, Canadian cardinal (d. 1974)
Scott Bradley, American pianist, composer, and conductor (d. 1977)
Albert Dieudonné, French actor, director, and screenwriter (d. 1976)
Ford Beebe, American director and screenwriter (d. 1978)
Katharine Drexel, American nun and saint (d. 1955)
Henry Dunster, English-American clergyman and academic (d. 1659)
Johannes Bach, German organist and composer (d. 1673)
Edward Hastings, 2nd Baron Hastings, English noble (d. 1506)