History Births on November 25
---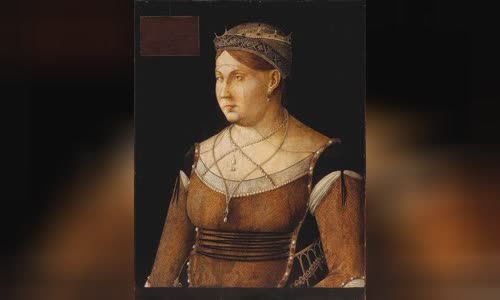 Catherine Cornaro, Queen of Cyprus (d. 1510)
#Catherine_Cornaro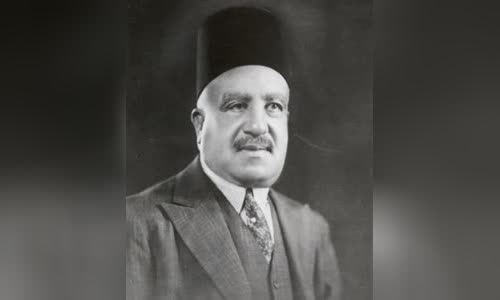 Talaat Harb, Egyptian economist, founded the Banque Misr (d. 1941)
#Talaat_Harb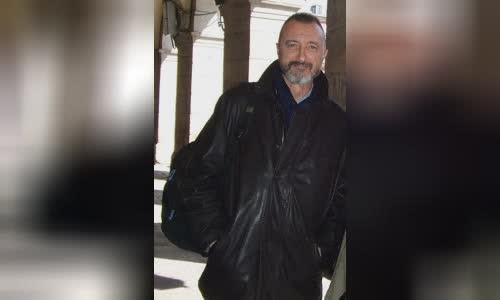 Arturo Pérez-Reverte, Spanish author and journalist
#Arturo_Pérez-Reverte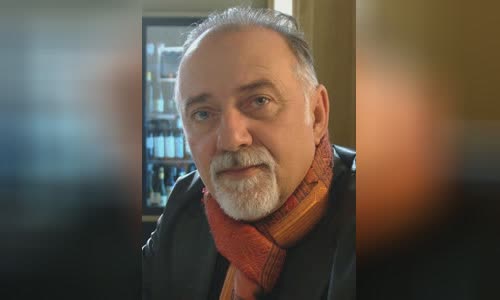 Giorgio Faletti, Italian author, screenwriter, and actor (d. 2014)
#Giorgio_Faletti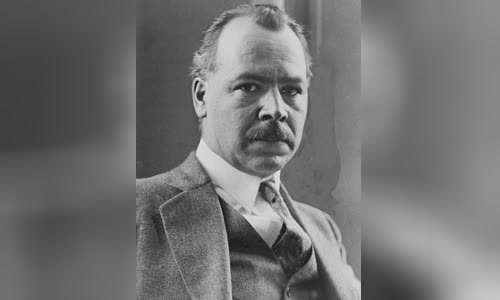 Nikolai Vavilov, Russian botanist and geneticist (d. 1943)
#Nikolai_Vavilov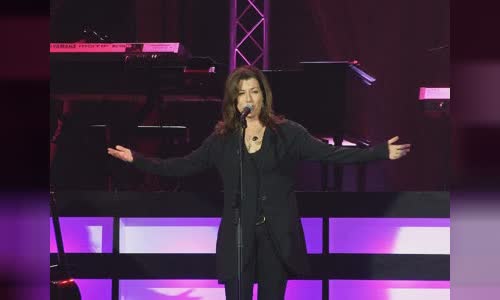 Amy Grant, American singer-songwriter
#Amy_Grant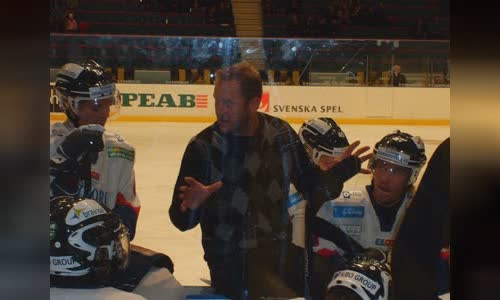 Magnus Arvedson, Swedish ice hockey player and coach
#Magnus_Arvedson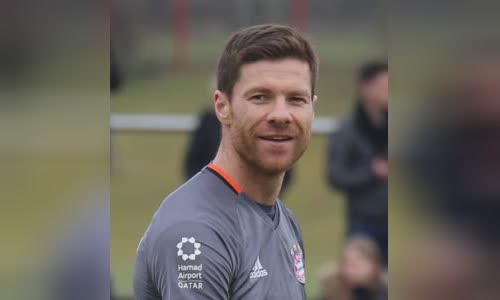 Xabi Alonso, Spanish footballer
#Xabi_Alonso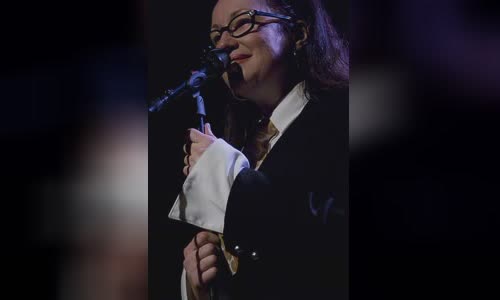 Holly Cole, Canadian singer and actress
#Holly_Cole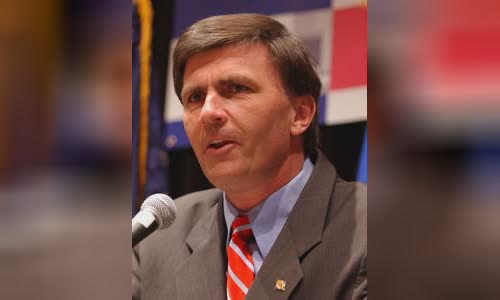 Bob Ehrlich, American lawyer and politician, 60th Governor of Maryland
#Bob_Ehrlich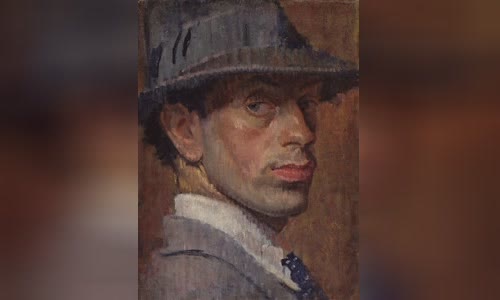 Isaac Rosenberg, English soldier and poet (d. 1918)
#Isaac_Rosenberg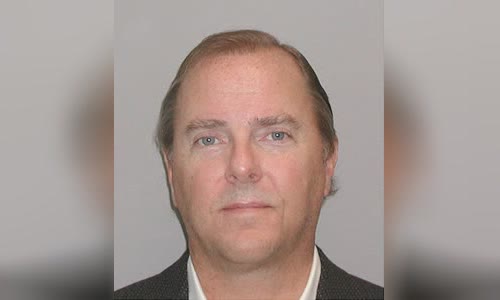 Jeffrey Skilling, American businessman
#Jeffrey_Skilling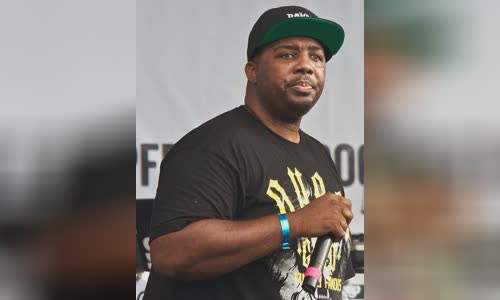 Erick Sermon, American rapper and producer
#Erick_Sermon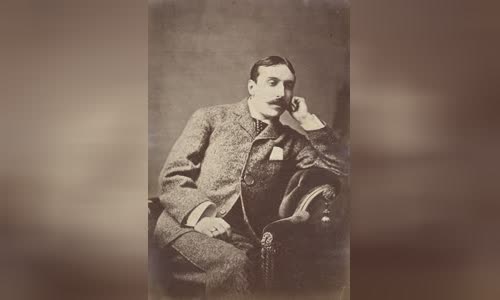 José Maria de Eça de Queirós, Portuguese-French journalist and author (d. 1900)
#José_Maria_de_Eça_de_Queirós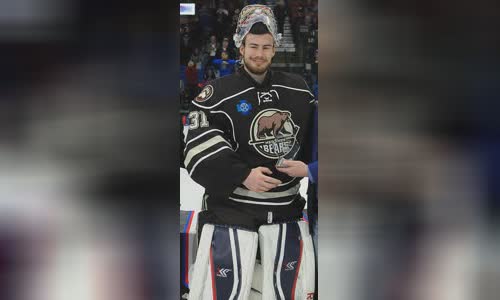 Philipp Grubauer, German ice hockey player
#Philipp_Grubauer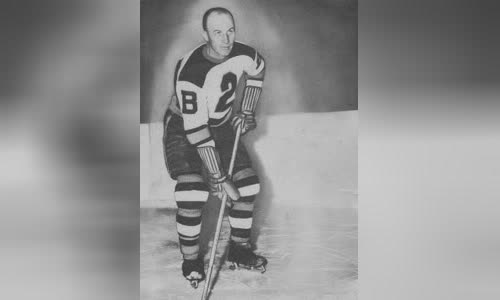 Eddie Shore, Canadian-American ice hockey player and coach (d. 1985)
#Eddie_Shore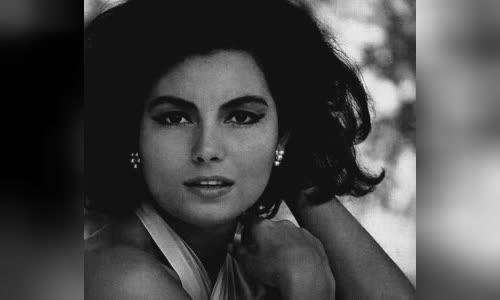 Rosanna Schiaffino, Italian actress (d. 2009)
#Rosanna_Schiaffino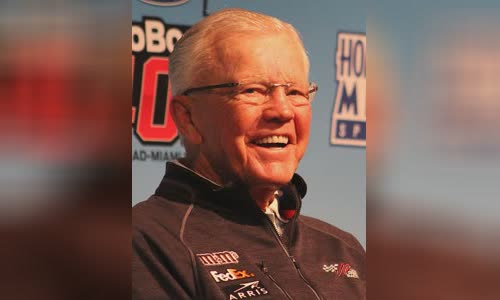 Joe Gibbs, American football player and coach
#Joe_Gibbs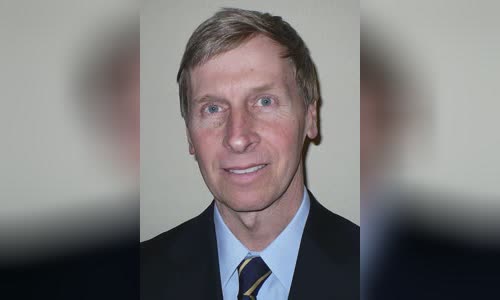 John Lynch, American businessman and politician, 80th Governor of New Hampshire
#John_Lynch_(New_Hampshire)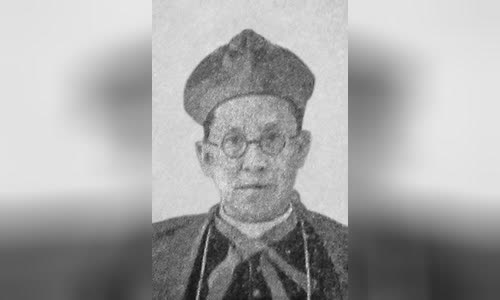 Albertus Soegijapranata, Indonesian archbishop (d. 1963)
#Albertus_Soegijapranata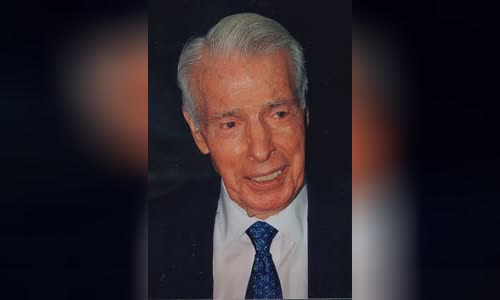 Joe DiMaggio, American baseball player and coach (d. 1999)
#Joe_DiMaggio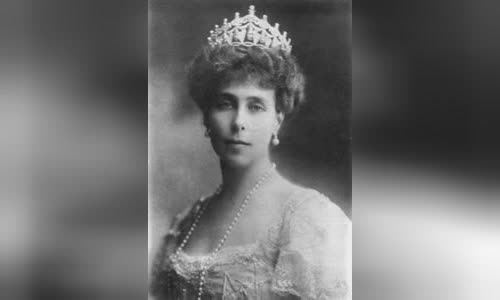 Princess Victoria Melita of Saxe-Coburg and Gotha (d. 1936)
#Princess_Victoria_Melita_of_Saxe-Coburg_and_Gotha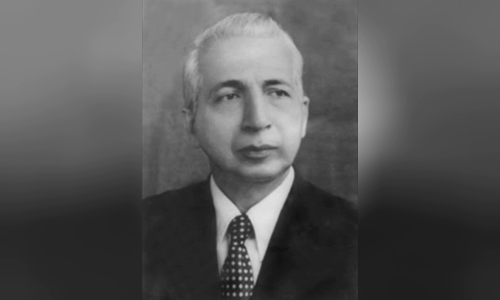 Ranganath Misra, Indian lawyer and jurist, 21st Chief Justice of India (d. 2012)
#Ranganath_Misra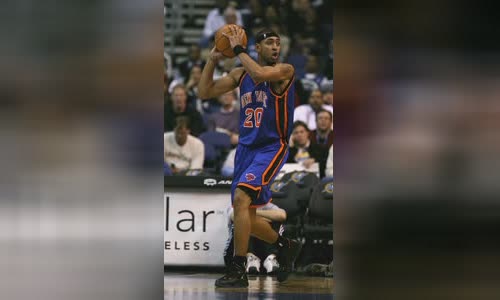 Jared Jeffries, American basketball player
#Jared_Jeffries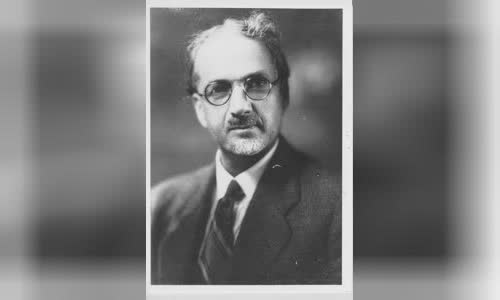 Albert Henry Krehbiel, American painter and illustrator (d. 1945)
#Albert_Henry_Krehbiel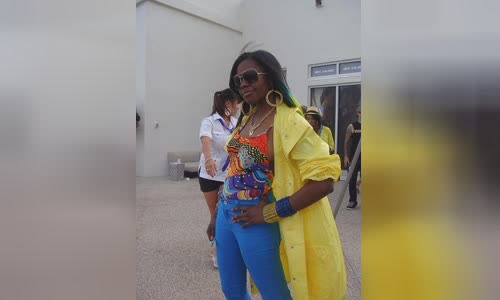 Rye Rye, American rapper, dancer, and actress
#Rye_Rye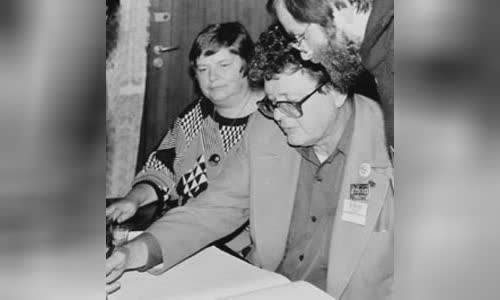 Poul Anderson, American author (d. 2001)
#Poul_Anderson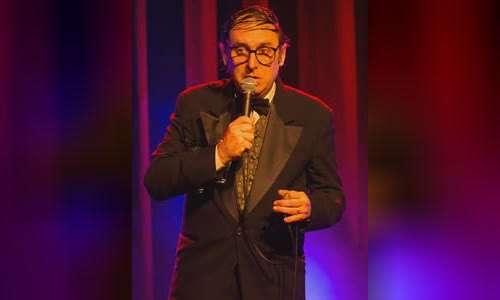 Gregg Turkington, Australian comedian and singer
#Gregg_Turkington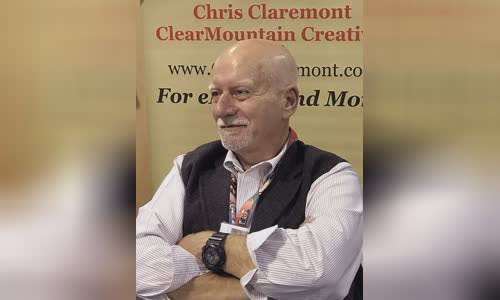 Chris Claremont, English-American author
#Chris_Claremont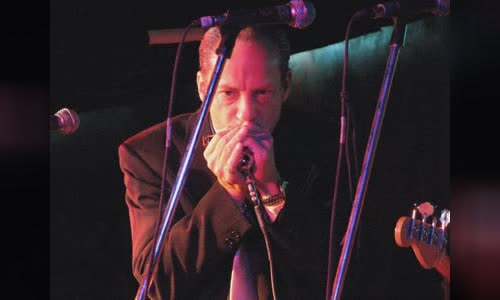 Jerry Portnoy, American singer-songwriter and harmonica player
#Jerry_Portnoy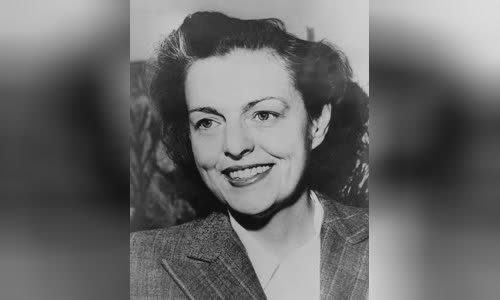 Helen Gahagan Douglas, American actress and politician (d. 1980)
#Helen_Gahagan_Douglas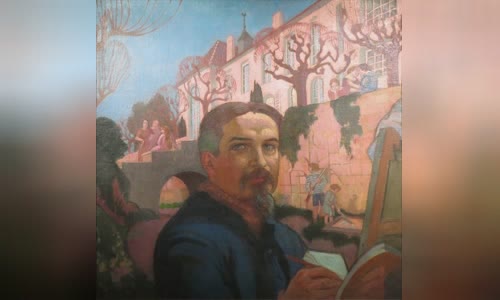 Maurice Denis, French painter of Les Nabis movement (d. 1943)
#Maurice_Denis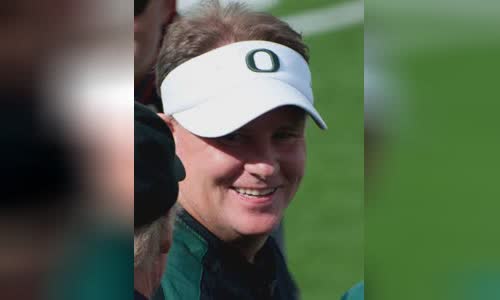 Chip Kelly, American football player and coach
#Chip_Kelly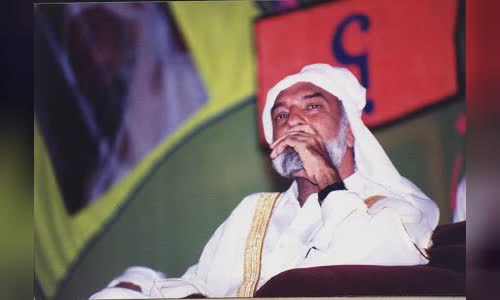 Riaz Ahmed Gohar Shahi, Pakistani spiritual leader and author
#Riaz_Ahmed_Gohar_Shahi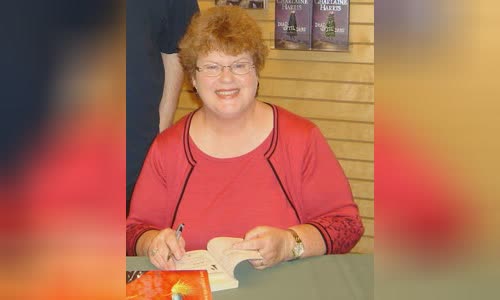 Charlaine Harris, American author and poet
#Charlaine_Harris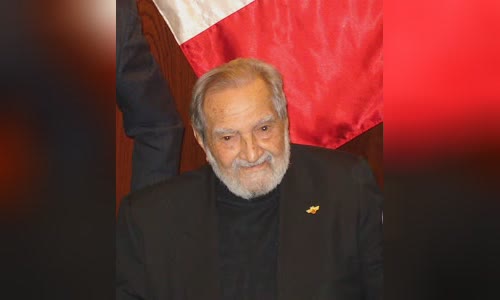 Armando Villanueva, Peruvian politician, 121st Prime Minister of Peru (d. 2013)
#Armando_Villanueva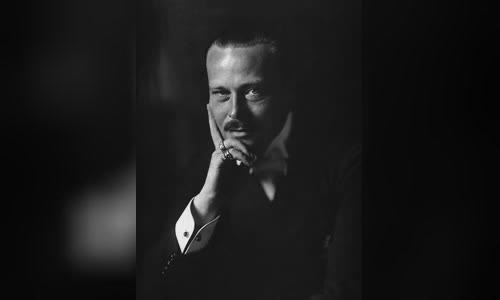 Ernest Louis, Grand Duke of Hesse (d. 1937)
#Ernest_Louis,_Grand_Duke_of_Hesse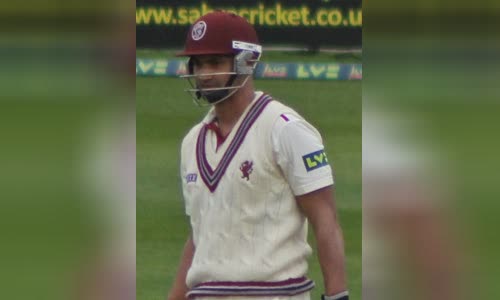 Alviro Petersen, South African cricketer
#Alviro_Petersen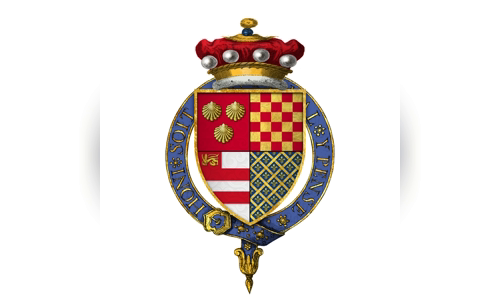 Thomas Dacre, 2nd Baron Dacre, Knight of Henry VIII of England (d. 1525)
#Thomas_Dacre,_2nd_Baron_Dacre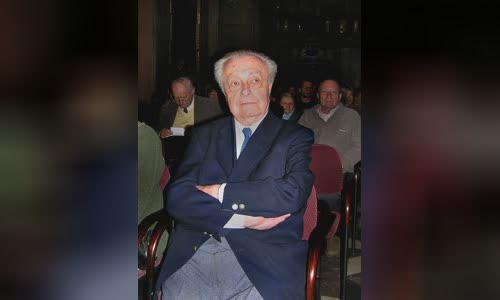 Ilja Hurník, Czech composer and playwright (d. 2013)
#Ilja_Hurník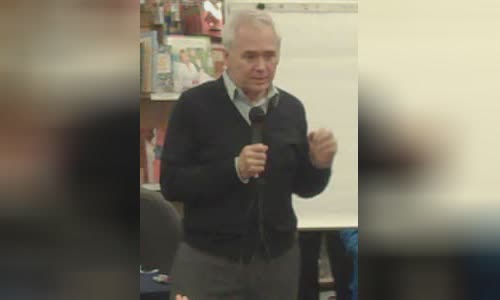 Marc Brown, American author and illustrator
#Marc_Brown_(author)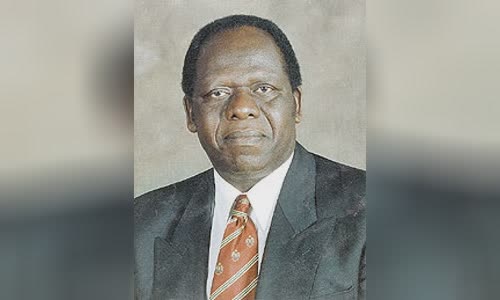 Michael Kijana Wamalwa, Kenyan lawyer and politician, 8th Vice President of Kenya (d. 2003)
#Michael_Kijana_Wamalwa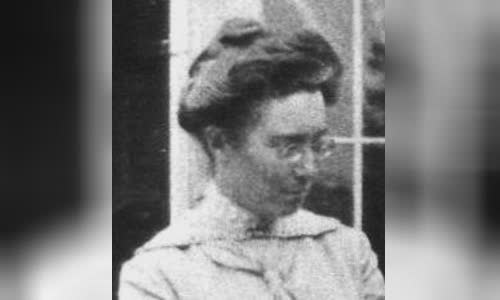 Elsie J. Oxenham, English author (d. 1960)
#Elsie_J._Oxenham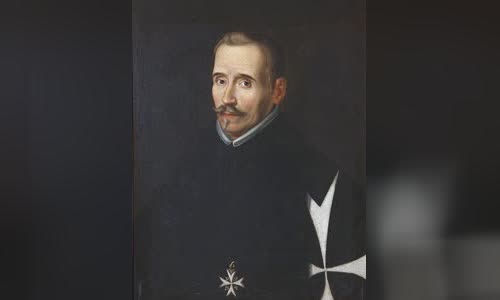 Lope de Vega, Spanish playwright and poet (d. 1635)
#Lope_de_Vega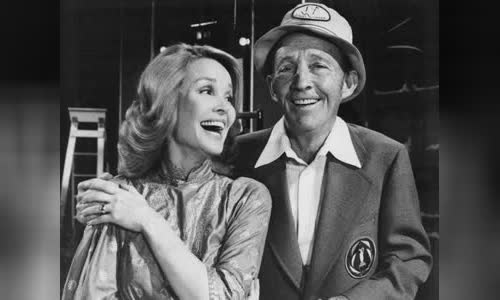 Kathryn Crosby, American actress and singer
#Kathryn_Crosby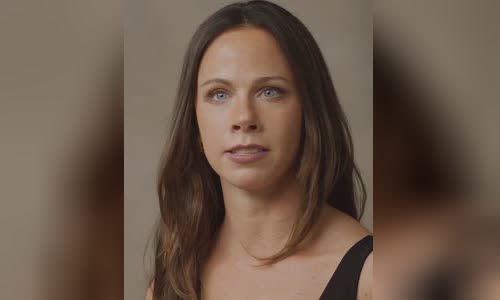 Barbara Pierce Bush, American activist
#Barbara_Bush_(born_1981)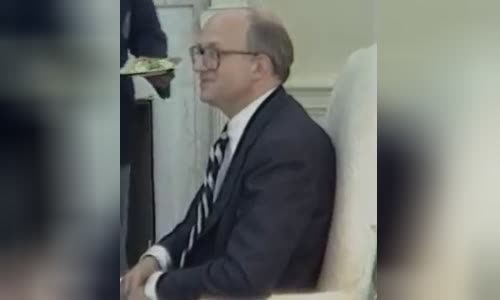 Martin Feldstein, American economist and academic
#Martin_Feldstein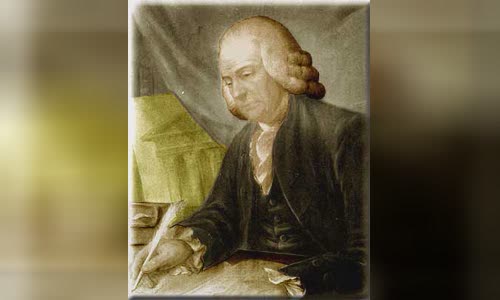 Jean-François Séguier, French astronomer and botanist (d. 1784)
#Jean-François_Séguier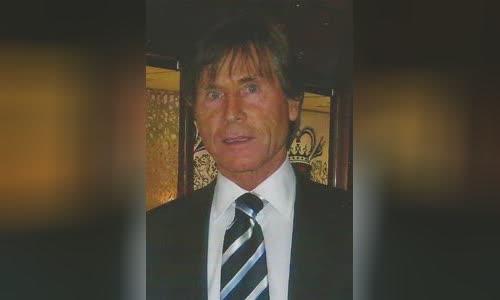 Gabriele Oriali, Italian footballer and manager
#Gabriele_Oriali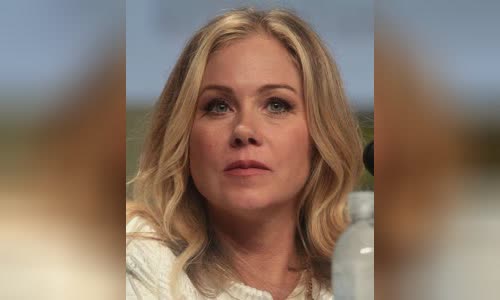 Christina Applegate, American actress, singer, dancer, and producer
#Christina_Applegate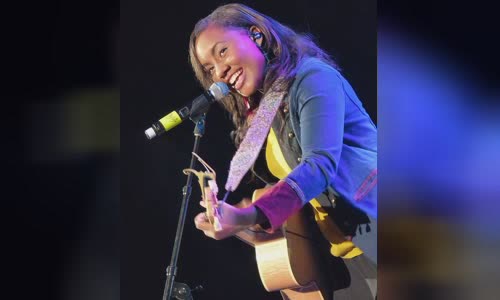 Jamie Grace, American singer-songwriter, guitarist, and actress
#Jamie_Grace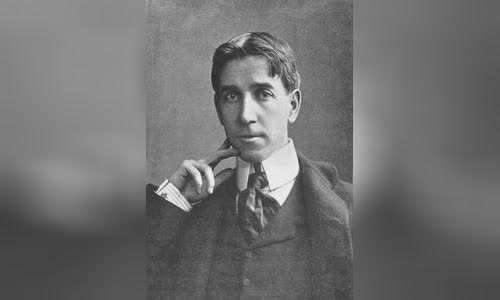 Ethelbert Nevin, American pianist and composer (d. 1901)
#Ethelbert_Nevin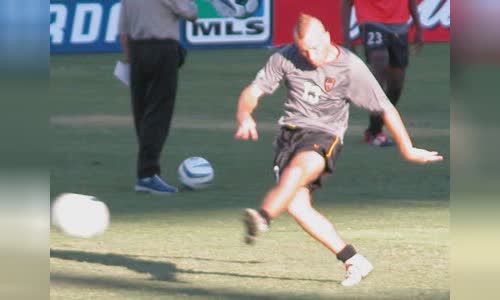 Clint Mathis, American soccer player and coach
#Clint_Mathis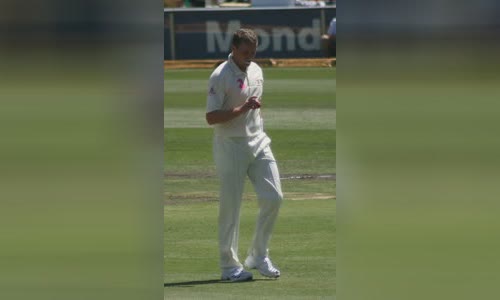 Peter Siddle, Australian cricketer
#Peter_Siddle
Alfred Capus, French journalist, author, and playwright (d. 1922)
#Alfred_Capus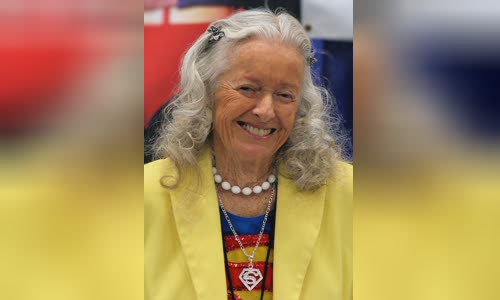 Noel Neill, American actress (d. 2016)
#Noel_Neill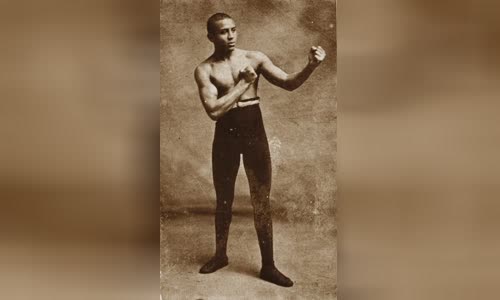 Joe Gans, American boxer (d. 1910)
#Joe_Gans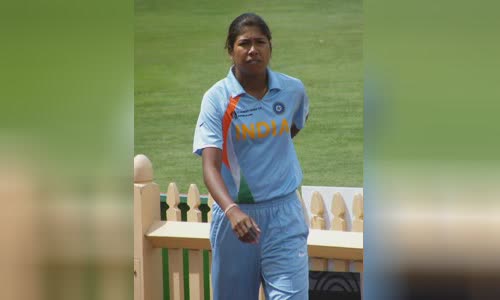 Jhulan Goswami, Indian cricketer
#Jhulan_Goswami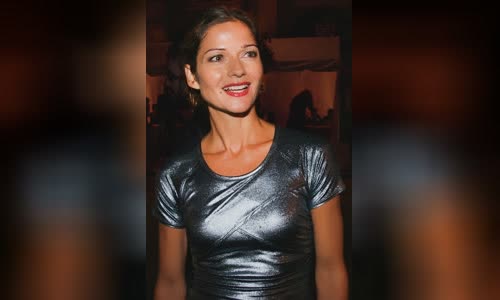 Jill Hennessy, Canadian actress and singer
#Jill_Hennessy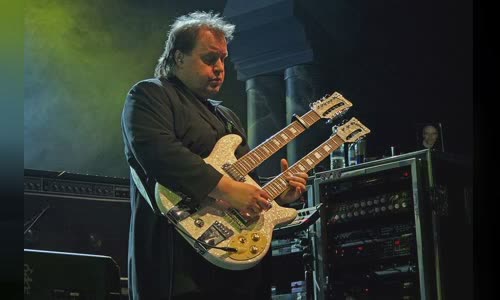 Steve Rothery, English guitarist and songwriter
#Steve_Rothery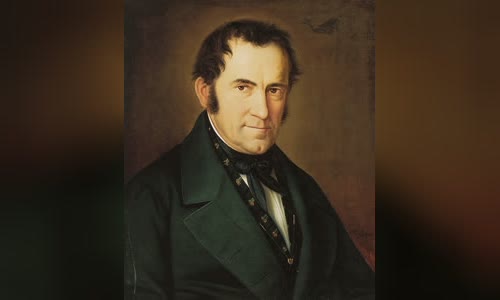 Franz Xaver Gruber, Austrian organist and composer (d. 1863)
#Franz_Xaver_Gruber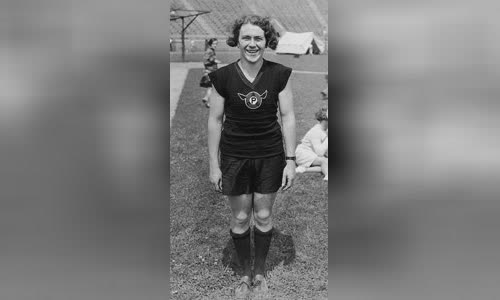 Lillian Copeland, American discus thrower and shot putter (d. 1964)
#Lillian_Copeland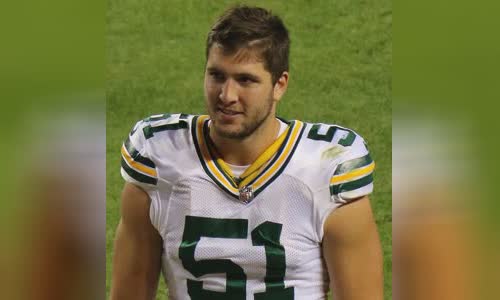 Kyler Fackrell, American football player
#Kyler_Fackrell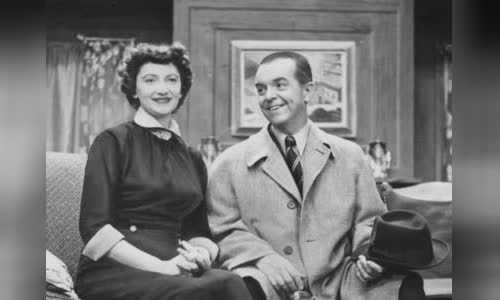 Peg Lynch, American actress and screenwriter (d. 2015)
#Peg_Lynch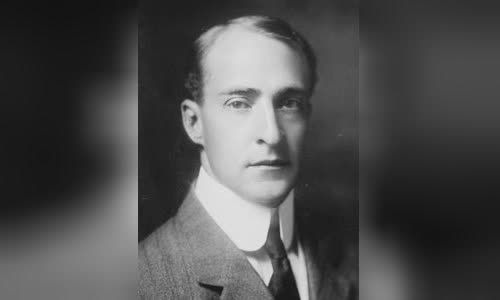 Winthrop Ames, American director, producer, and playwright (d. 1937)
#Winthrop_Ames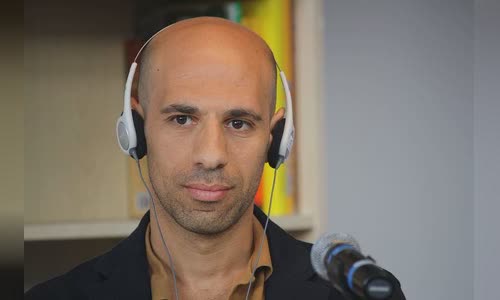 Abdelkader Benali, Moroccan-Dutch journalist and author
#Abdelkader_Benali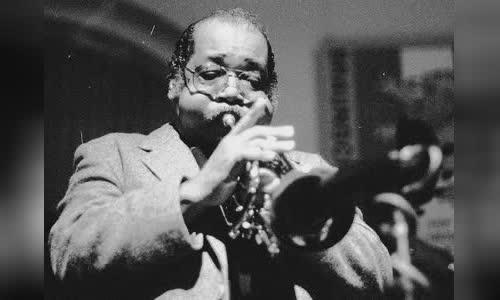 Nat Adderley, American cornet and trumpet player (d. 2000)
#Nat_Adderley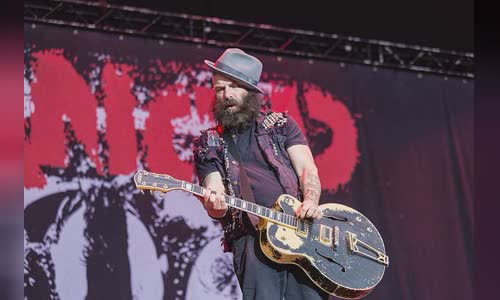 Tim Armstrong, American singer-songwriter, guitarist, and producer
#Tim_Armstrong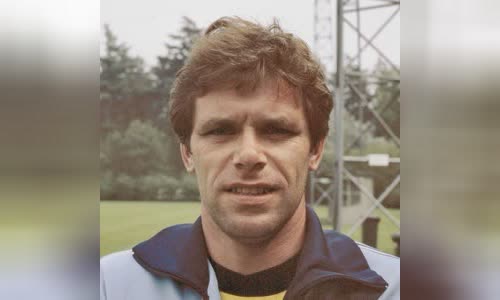 Jan Jongbloed, Dutch footballer and coach
#Jan_Jongbloed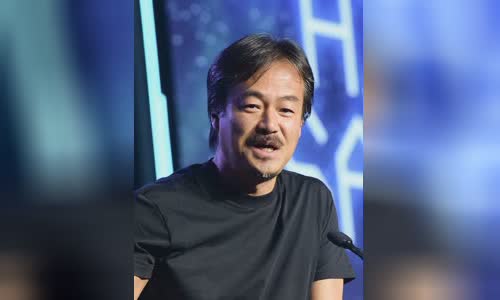 Hironobu Sakaguchi, Japanese game designer, founded Mistwalker
#Hironobu_Sakaguchi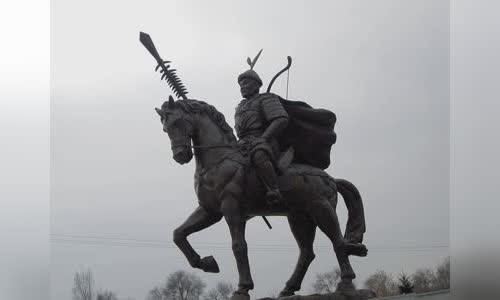 Emperor Taizong of Jin (d. 1135)
#Emperor_Taizong_of_Jin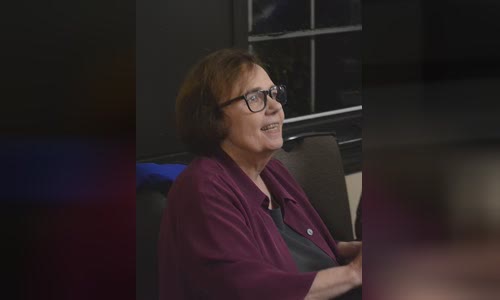 Gail Collins, American journalist and author
#Gail_Collins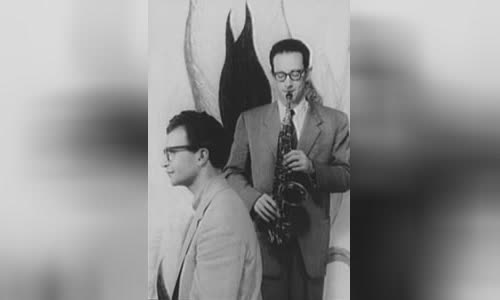 Paul Desmond, American saxophonist and composer (d. 1977)
#Paul_Desmond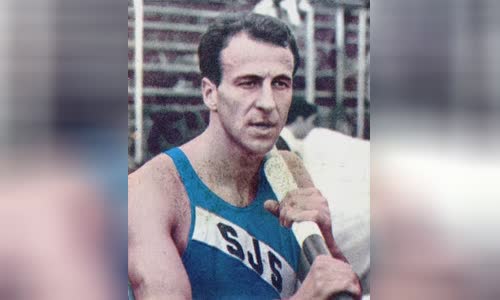 Christos Papanikolaou, Greek pole vaulter
#Christos_Papanikolaou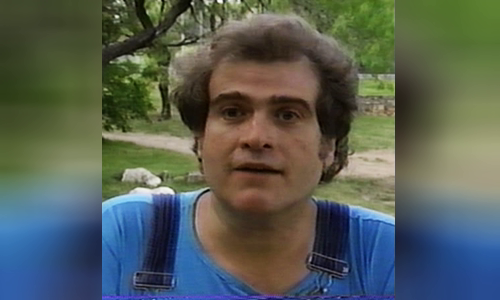 Lars Eighner, American author
#Lars_Eighner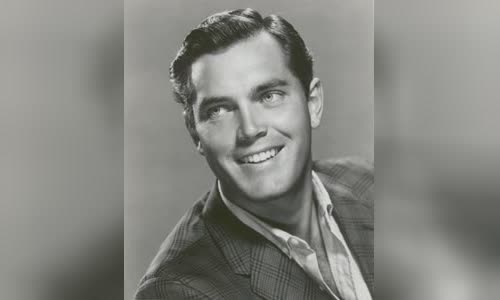 Jeffrey Hunter, American actor and producer (d. 1969)
#Jeffrey_Hunter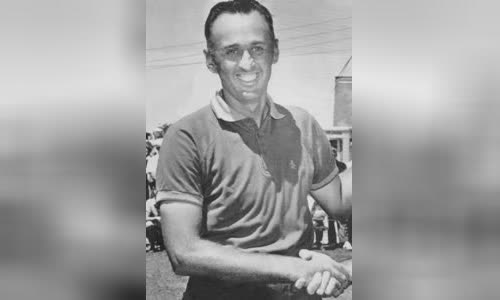 Art Wall Jr., American golfer (d. 2001)
#Art_Wall_Jr.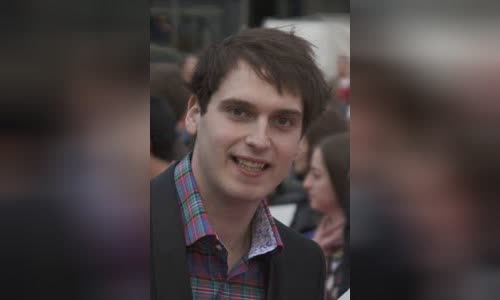 Tom Dice, Belgian singer-songwriter
#Tom_Dice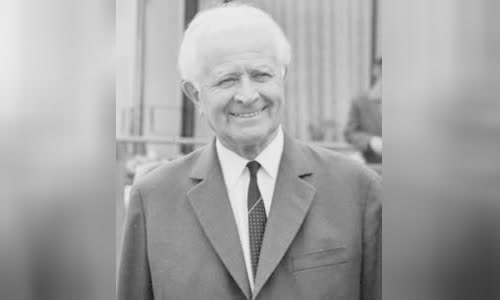 Ludvík Svoboda, Czech general and politician, 8th President of Czechoslovakia (d. 1979)
#Ludvík_Svoboda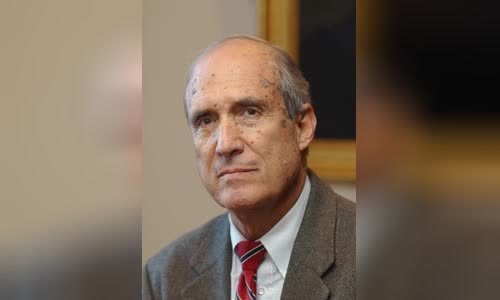 Robert Berner, American geologist and academic (d. 2015)
#Robert_Berner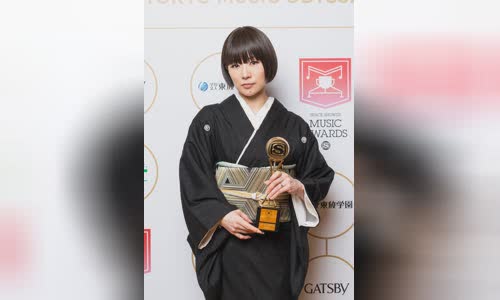 Ringo Sheena, Japanese singer-songwriter and producer
#Ringo_Sheena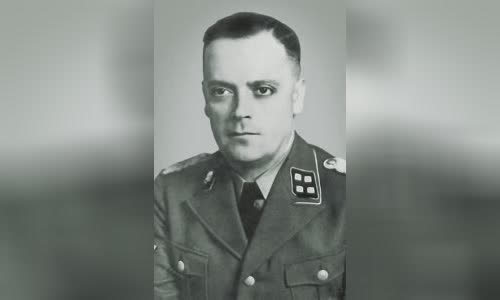 Arthur Liebehenschel, German SS officer (d. 1948)
#Arthur_Liebehenschel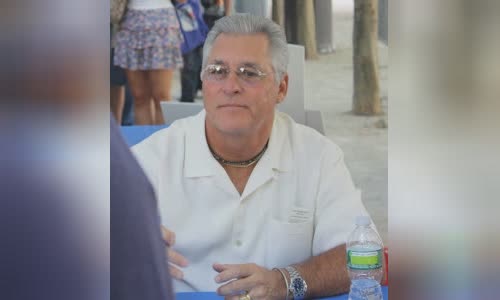 Bucky Dent, American baseball player and manager
#Bucky_Dent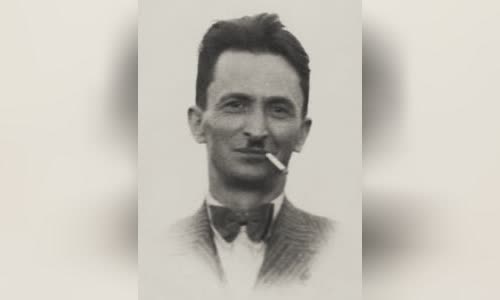 Re?at Nuri Güntekin, Turkish author and playwright (d. 1956)
#Re?at_Nuri_Güntekin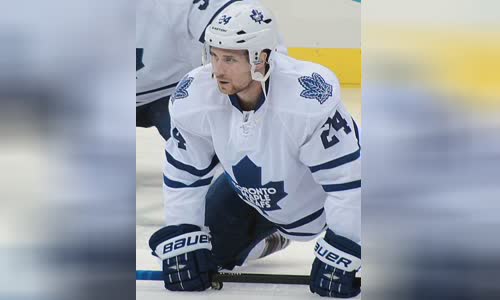 John-Michael Liles, American ice hockey player
#John-Michael_Liles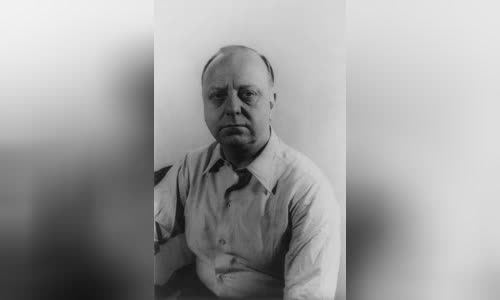 Virgil Thomson, American composer and critic (d. 1989)
#Virgil_Thomson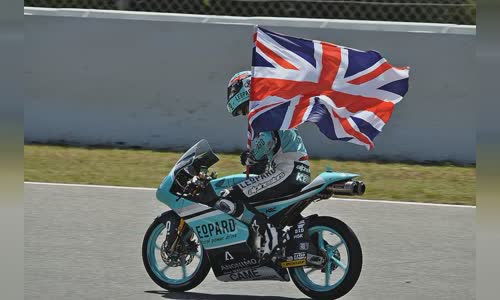 Danny Kent, English motorcycle racer
#Danny_Kent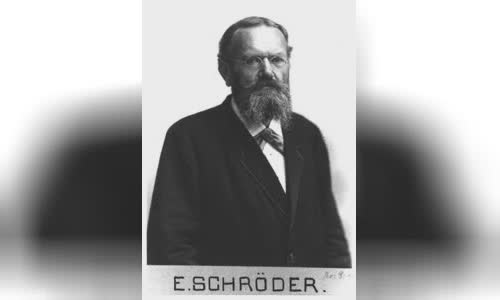 Ernst Schröder, German mathematician and academic (d. 1902)
#Ernst_Schröder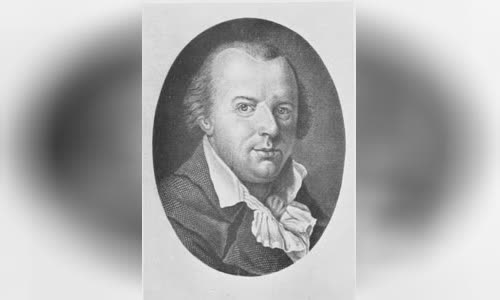 Johann Friedrich Reichardt, German composer and critic (d. 1814)
#Johann_Friedrich_Reichardt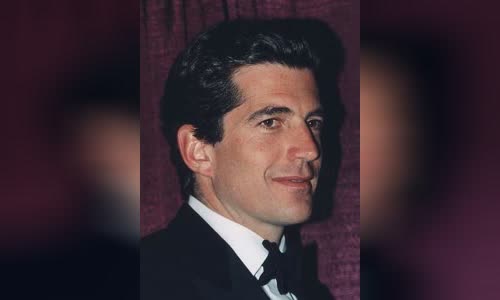 John F. Kennedy Jr., American lawyer, journalist, and publisher (d. 1999)
#John_F._Kennedy_Jr.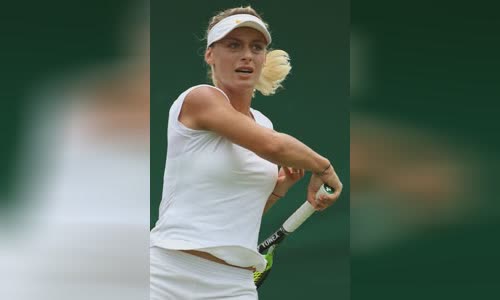 Ana Bogdan, Romanian tennis player
#Ana_Bogdan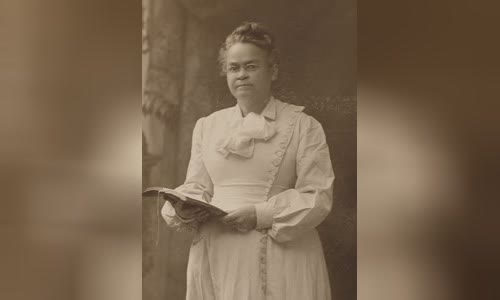 Carrie Nation, American activist (d. 1911)
#Carrie_Nation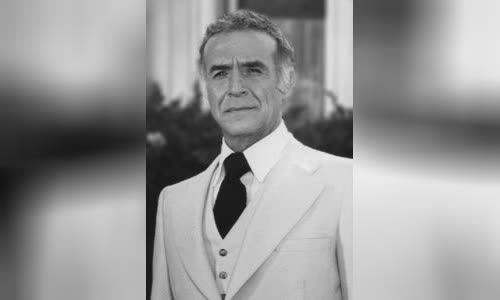 Ricardo Montalbán, Mexican-American actor, singer, and director (d. 2009)
#Ricardo_Montalbán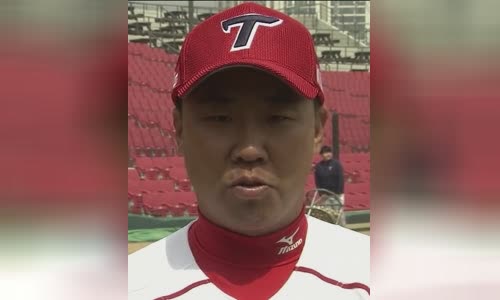 Lee Bum-ho, South Korean baseball player
#Lee_Bum-ho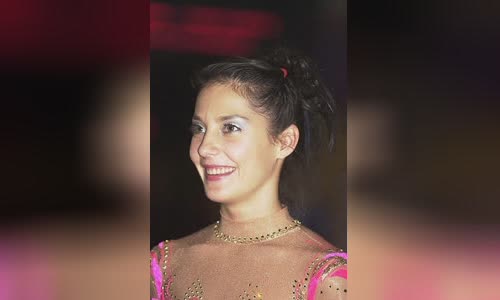 Olena Vitrychenko, Ukrainian gymnast and coach
#Olena_Vitrychenko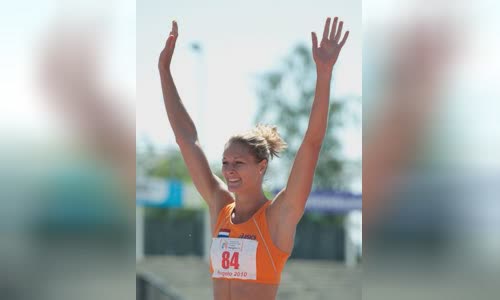 Remona Fransen, Dutch pentathlete
#Remona_Fransen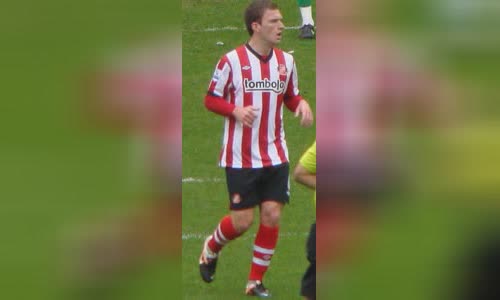 Craig Gardner, English footballer
#Craig_Gardner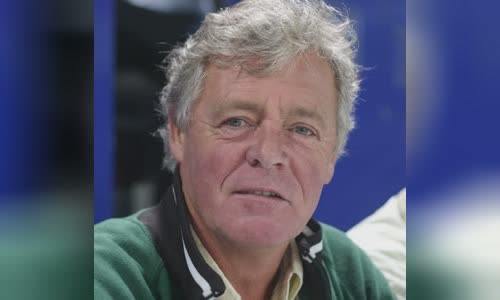 Johnny Rep, Dutch footballer and manager
#Johnny_Rep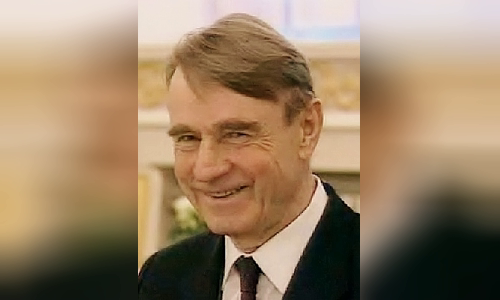 Mauno Koivisto, Finnish banker and politician, 9th President of Finland (d. 2017)
#Mauno_Koivisto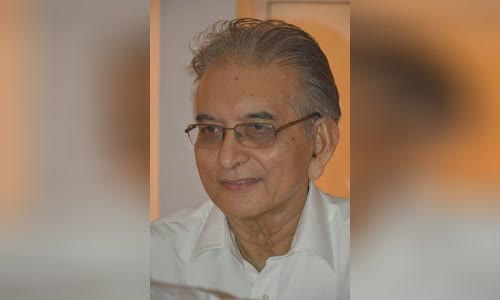 Shyamal Kumar Sen, Indian jurist and politician, 21st Governor of West Bengal
#Shyamal_Kumar_Sen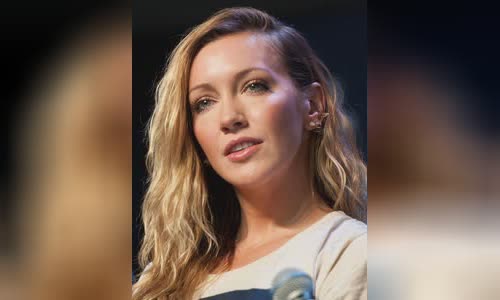 Katie Cassidy, American actress
#Katie_Cassidy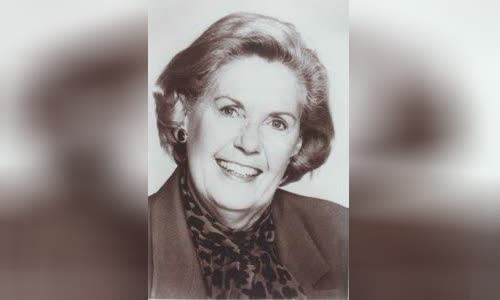 Sybil Stockdale, American activist, co-founded the National League of Families (d. 2015)
#Sybil_Stockdale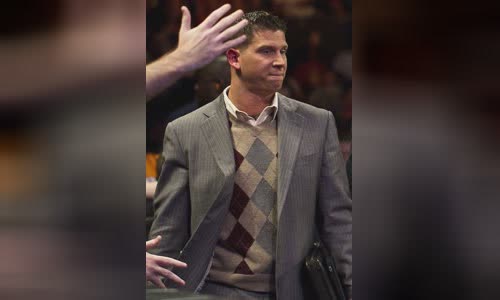 Josh Mathews, American wrestler and sportscaster
#Josh_Mathews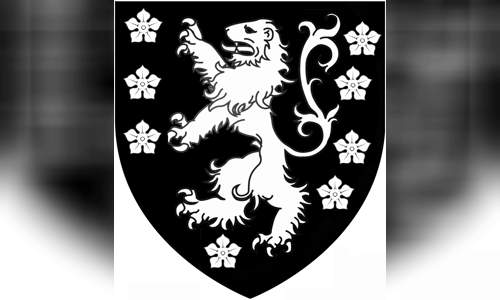 Sir Gervase Clifton, 1st Baronet, English politician (d. 1666)
#Sir_Gervase_Clifton,_1st_Baronet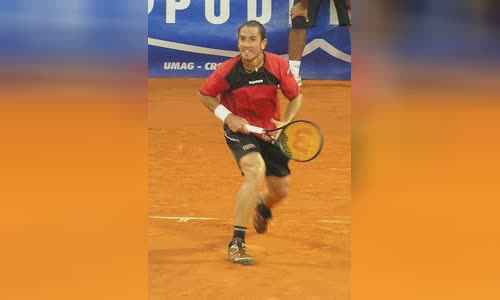 Guillermo Cañas, Argentinian tennis player
#Guillermo_Cañas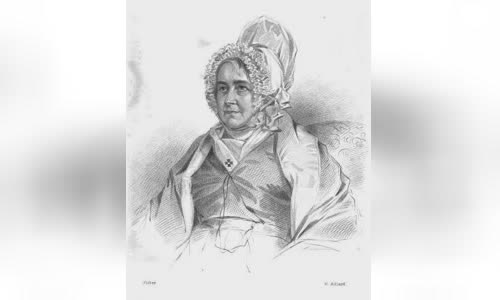 Mary Anne Schimmelpenninck, English author and activist (d. 1856)
#Mary_Anne_Schimmelpenninck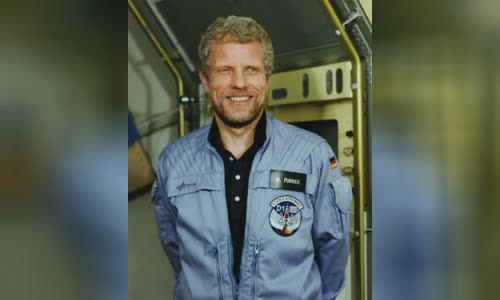 Reinhard Furrer, Austrian-German physicist and astronaut (d. 1995)
#Reinhard_Furrer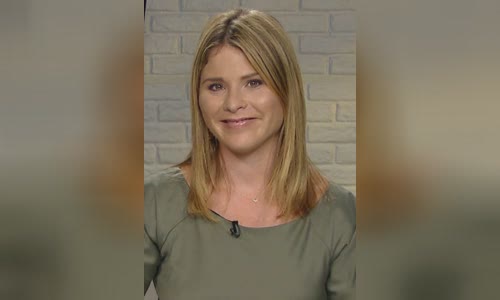 Jenna Bush Hager, American journalist
#Jenna_Bush_Hager
John Stuart Hindmarsh, English race car driver and pilot (d. 1938)
#John_Stuart_Hindmarsh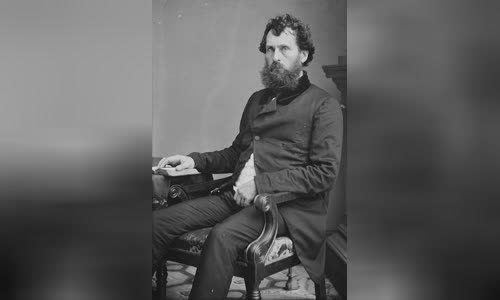 John Bigelow, American lawyer and politician, United States Ambassador to France (d. 1911)
#John_Bigelow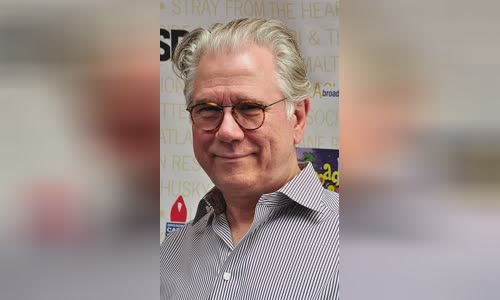 John Larroquette, American actor
#John_Larroquette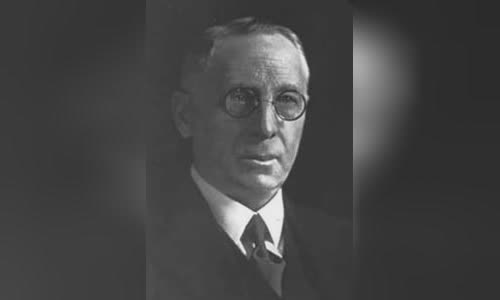 John Flynn, Australian minister and pilot, founded the Royal Flying Doctor Service of Australia (d. 1951)
#John_Flynn_(minister)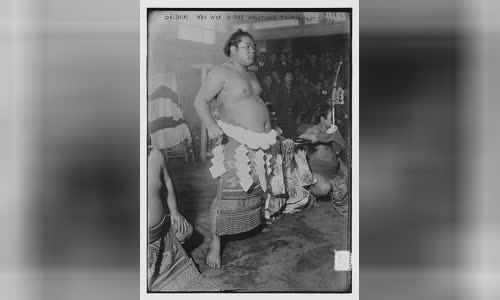 ?nishiki Uichir?, Japanese sumo wrestler, the 26th Yokozuna (d. 1941)
#?nishiki_Uichir?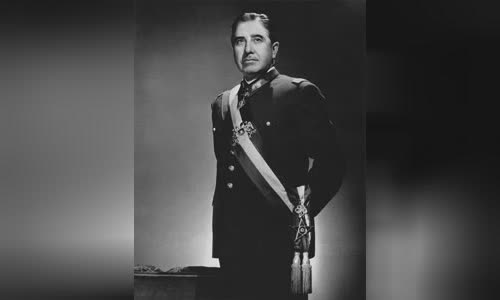 Augusto Pinochet, Chilean general and politician, 30th President of Chile (d. 2006)
#Augusto_Pinochet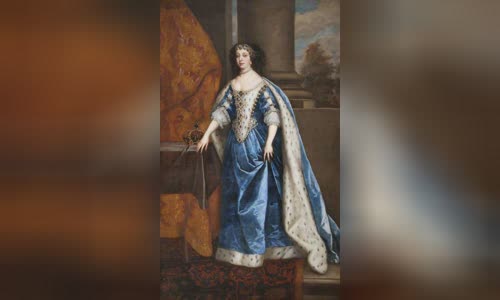 Catherine of Braganza (d. 1705)
#Catherine_of_Braganza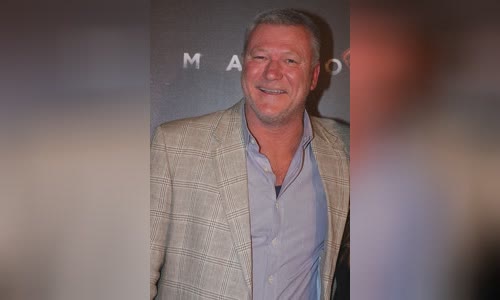 Scott Cam, Australian carpenter and television host
#Scott_Cam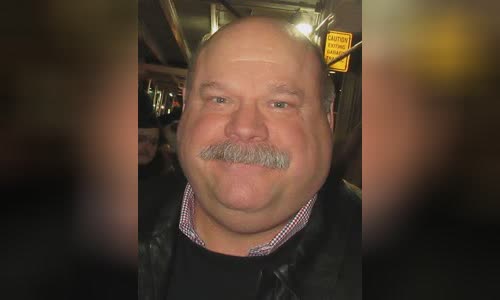 Kevin Chamberlin, American actor and director
#Kevin_Chamberlin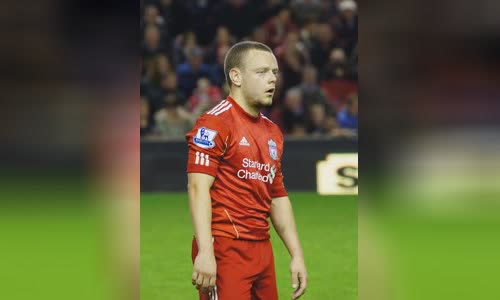 Jay Spearing, English footballer
#Jay_Spearing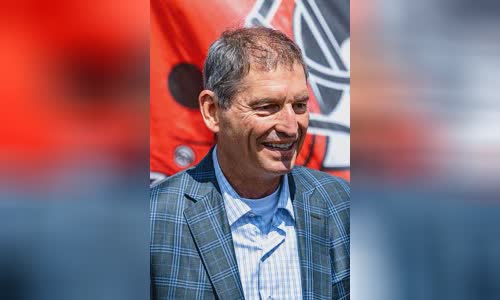 Bernie Kosar, American football player and sportscaster
#Bernie_Kosar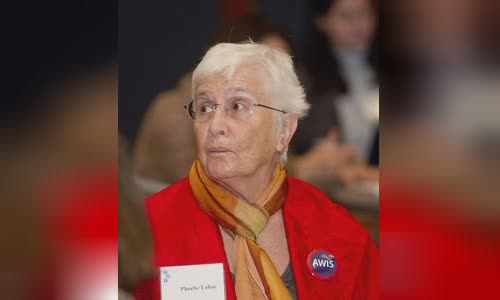 Phoebe S. Leboy, American biochemist (d. 2012)
#Phoebe_S._Leboy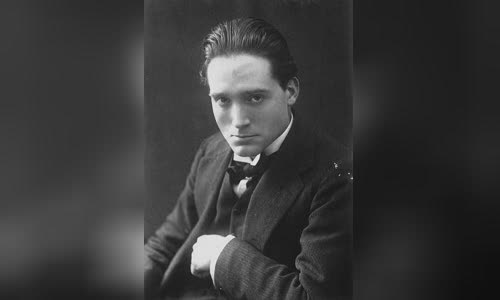 Harley Granville-Barker, British actor, director and playwright (d. 1946)
#Harley_Granville-Barker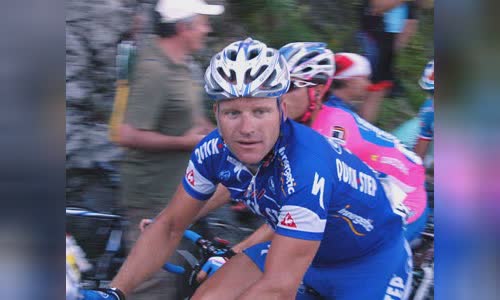 Steven de Jongh, Dutch cyclist
#Steven_de_Jongh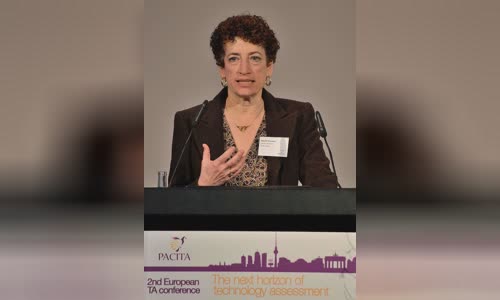 Naomi Oreskes, American historian of science
#Naomi_Oreskes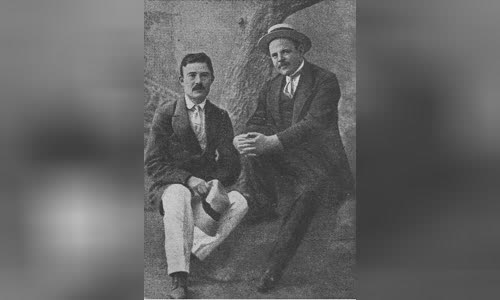 Jacob Fichman, Romanian-Israeli poet and critic (d. 1958)
#Jacob_Fichman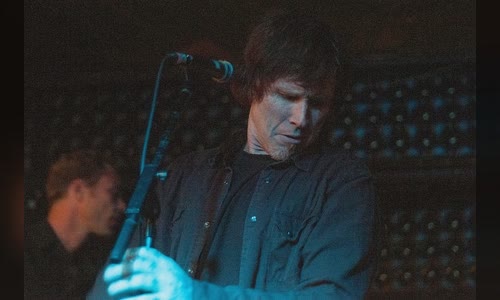 Mark Lanegan, American singer-songwriter
#Mark_Lanegan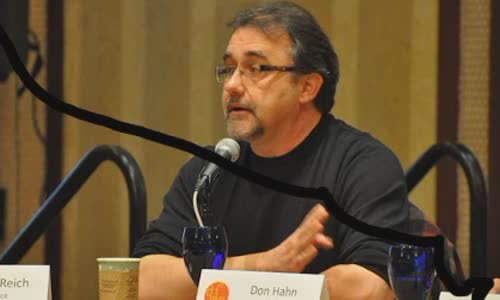 Don Hahn, American director and producer
#Don_Hahn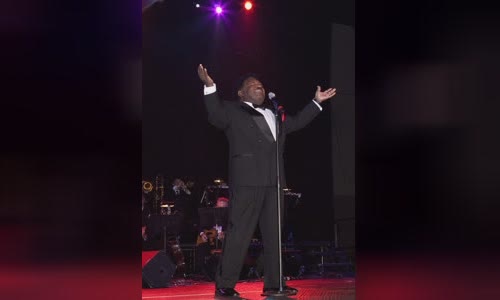 Percy Sledge, American singer (d. 2015)
#Percy_Sledge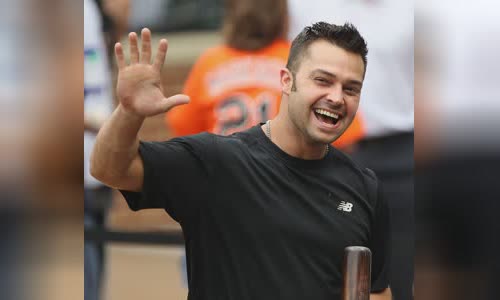 Nick Swisher, American baseball player
#Nick_Swisher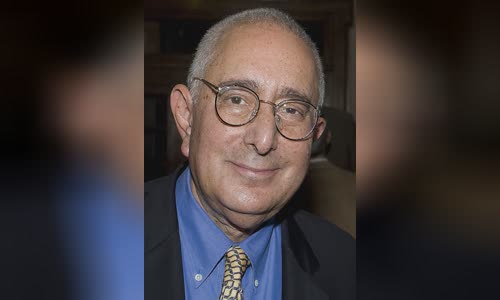 Ben Stein, American actor, television personality, game show host, lawyer, and author
#Ben_Stein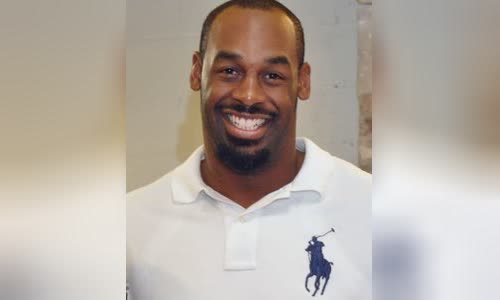 Donovan McNabb, American football player and sportscaster
#Donovan_McNabb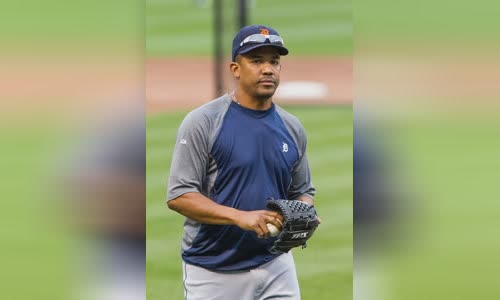 Octavio Dotel, Dominican baseball player
#Octavio_Dotel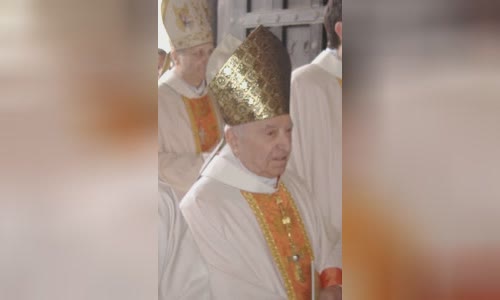 Luigi Poggi, Italian cardinal (d. 2010)
#Luigi_Poggi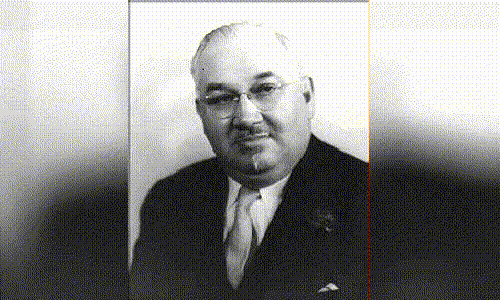 Harvey Spencer Lewis, American mystic and author (d. 1939)
#Harvey_Spencer_Lewis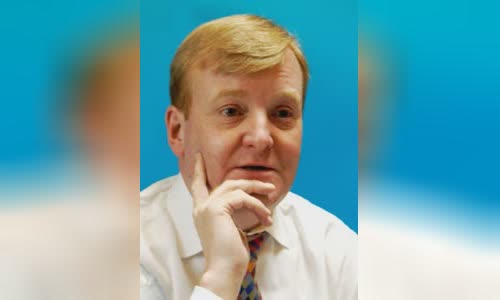 Charles Kennedy, Scottish journalist and politician (d. 2015)
#Charles_Kennedy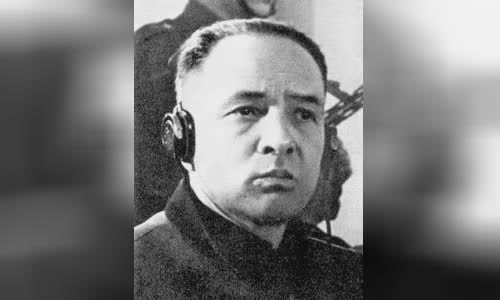 Rudolf Höss, German SS officer (d. 1947)
#Rudolf_Höss
Henry Ware Eliot, American businessman and philanthropist (d. 1919)
#Henry_Ware_Eliot
Chevon Troutman, American basketball player
#Chevon_Troutman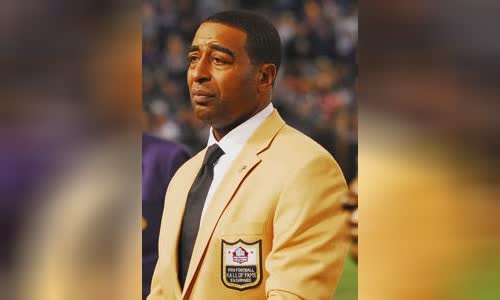 Cris Carter, American football player, coach, and sportscaster
#Cris_Carter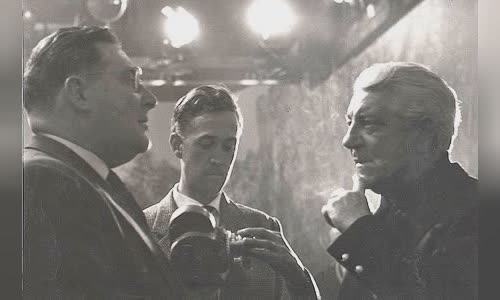 Léon Zitrone, Russian-French journalist (d. 1995)
#Léon_Zitrone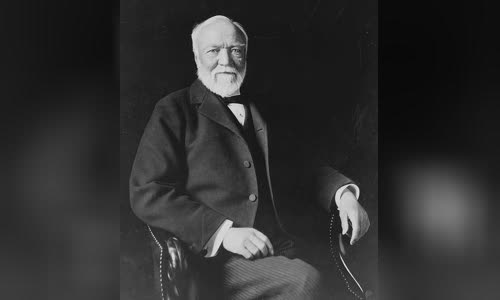 Andrew Carnegie, Scottish-American businessman and philanthropist (d. 1919)
#Andrew_Carnegie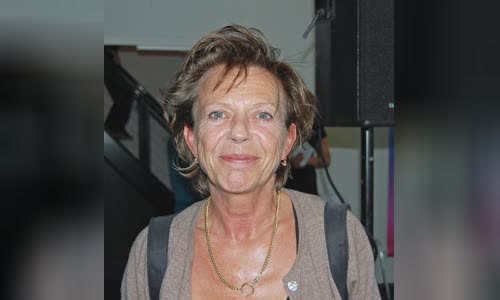 Connie Palmen, Dutch author
#Connie_Palmen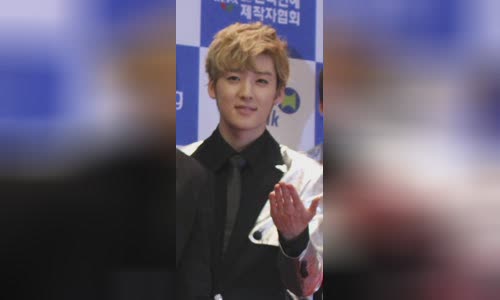 Kevin Woo, American-South Korean singer and dancer
#Kevin_Woo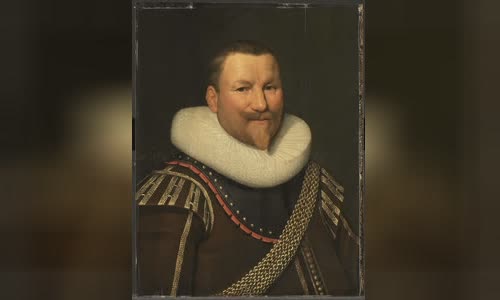 Piet Pieterszoon Hein, Dutch admiral (d. 1629)
#Piet_Pieterszoon_Hein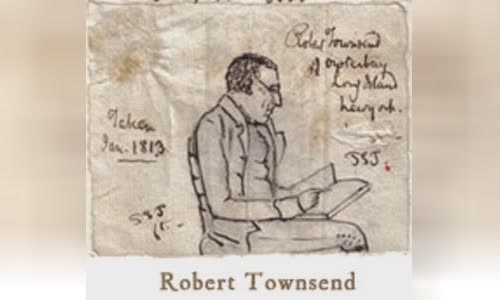 Robert Townsend, American spy (d. 1838)
#Robert_Townsend_(spy)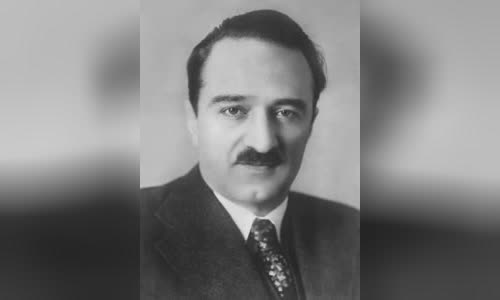 Anastas Mikoyan, Soviet politician, Chairman of the Presidium of the Supreme Soviet of the Soviet Union (d. 1978)
#Anastas_Mikoyan
Luca Tremolada, Italian footballer
Everton Heleno dos Santos, Brazilian footballer
Nodar Kumaritashvili, Georgian luger (d. 2010)
Kirsty Crawford, Scottish singer-songwriter and actress
Mitchell Claydon, Australian-English cricketer
Steffen Thier, German rugby player
Aaron Mokoena, South African footballer
Michael Lehan, American football player
Marcus Marshall, Australian race car driver
Kenneth Mitchell, Canadian actor
Eddie Steeples, American actor, producer, and screenwriter
Erick Strickland, American basketball player
Deepa Marathe, Indian cricketer
Göksel Demirpençe, Turkish singer-songwriter
Kim Ofstad, Norwegian drummer and composer
Jacqueline Hennessy, Canadian actress and journalist
Anthony Nesty, Surinamese swimmer
Stacy Lattisaw, American R&B singer
Jimon Terakado, Japanese comedian and actor
Gilbert Delorme, Canadian ice hockey player and coach
Paul Comstive, English footballer (d. 2013)
Bruno Tonioli, Italian dancer and choreographer
Kurt Niedermayer, German footballer and manager
Mark Frost, American author, screenwriter, and producer
Graham Eadie, Australian rugby league player and coach
Crescent Dragonwagon, American author and educator
Bill Morrissey, American singer-songwriter (d. 2011)
Alexis Wright, Australian author
Kerry O'Keeffe, Australian cricketer and sportscaster
Jacques Dupuis, Canadian lawyer and politician, 14th Deputy Premier of Quebec
Jonathan Kaplan, French-American director and producer
Mike Doyle, English footballer (d. 2011)
George Webster, American football player (d. 2007)
Patrick Nagel, American painter and illustrator (d. 1984)
Mimis Papaioannou, Greek footballer and manager
Bob Lind, American singer-songwriter and guitarist
Gerald Seymour, English journalist and author
Karl Offmann, Mauritian politician, 3rd President of Mauritius
Erol Güngör, Turkish sociologist and psychologist (d. 1983)
Trisha Brown, American dancer and choreographer (d. 2017)
Takayo Fischer, American actress and singer
Judy Crichton, American director and producer (d. 2007)
John K. Cooley, American journalist and author (d. 2008)
Takaaki Yoshimoto, Japanese poet, philosopher, and critic (d. 2012)
Fernance B. Perry, Portuguese-American businessman and philanthropist (d. 2014)
Shelagh Fraser, English actress (d. 2000)
Norman Tokar, American director, producer, and screenwriter (d. 1979)
Alparslan Türke?, Cypriot-Turkish colonel and politician, Deputy Prime Minister of Turkey (d. 1997)
Lewis Thomas, American physician, etymologist, and educator (d. 1993)
Roelof Frankot, Dutch painter and photographer (d. 1984)
P. D. Eastman, American author and illustrator (d. 1986)
NatyaguruNurul Momen, Bangladeshi Trailblazer pioneer playwright, author, educator, director & media personality (d.1990)
Alice Ambrose, American philosopher and logician (d. 2001)
Samiha Ayverdi, Turkish mystic and author (d. 1993)
Toni Ortelli, Italian composer and conductor (d. 2000)
Aarne Viisimaa, Estonian tenor and director (d. 1989)
Debaki Bose, Indian actor, director, and screenwriter (d. 1971)
Helen Hooven Santmyer, American poet and author (d. 1986)
Wilhelm Kempff, German pianist and composer (d. 1991)
Joseph Wood Krutch, American author and critic (d. 1970)
Pope John XXIII (d. 1963)
#Pope_John_XXIII
Robert Maysack, American gymnast and triathlete (d. 1960)
Ben Lindsey, American lawyer and judge (d. 1934)
Kate Gleason, American engineer, businesswoman, and philanthropist (d. 1933)
Gustaf Söderström, Swedish tug of war competitor, shot putter, and discus thrower (d. 1958)
Karl Benz, German engineer and businessman, founded Mercedes-Benz (d. 1929)
William Sawyer, Canadian merchant and politician (d. 1904)
Julius Robert von Mayer, German physician and physicist (d. 1878)
John Armstrong, Jr., American general and politician, 7th United States Secretary of War (d. 1843)
Giuseppe Giovanni Battista Guarneri, Italian violin maker (d. 1740)
Henrietta Maria of France (d. 1669)
John Heminges, English actor (d. 1630)
Osanna of Cattaro, Dominican visionary and anchoress (d. 1565)
Emperor Taizong of Liao (d. 947)