History Births on March 31
---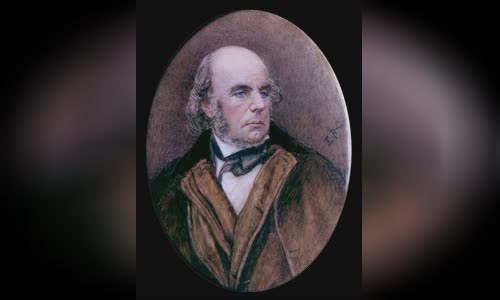 Edward FitzGerald, English poet and translator (d. 1883)
#Edward_FitzGerald_(poet)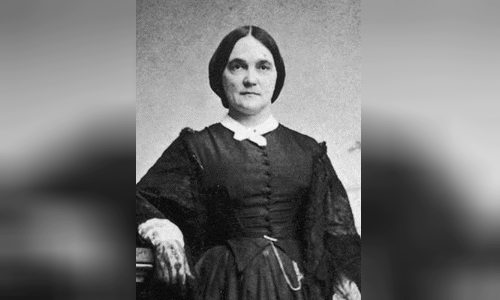 Mary Boykin Chesnut, American author (d. 1886)
#Mary_Boykin_Chesnut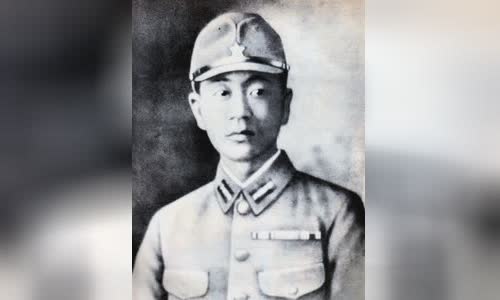 Shoichi Yokoi, Japanese sergeant (d. 1997)
#Shoichi_Yokoi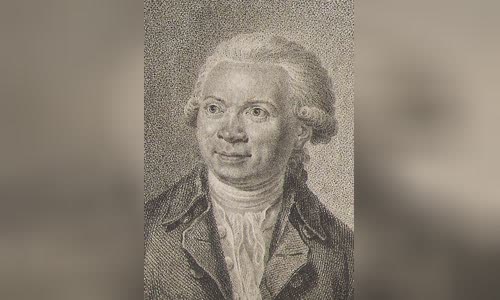 Johann Abraham Peter Schulz, German pianist and composer (d. 1800)
#Johann_Abraham_Peter_Schulz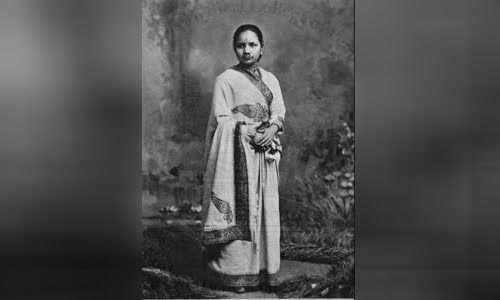 Anandi Gopal Joshi, Indian physician (d. 1887)
#Anandi_Gopal_Joshi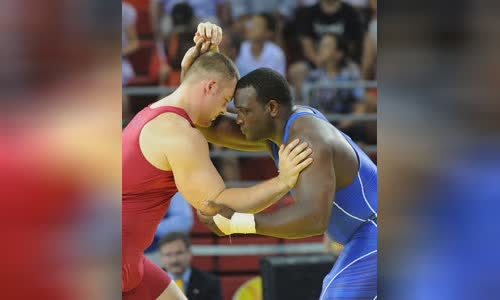 Jalmar Sjöberg, Swedish wrestler
#Jalmar_Sjöberg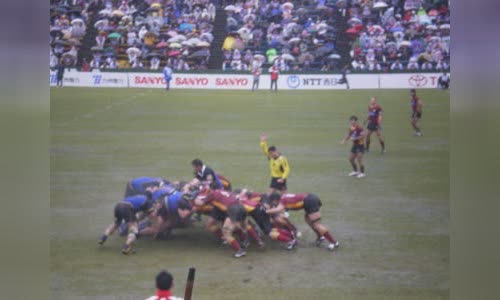 Nathan Grey, Australian rugby player and coach
#Nathan_Grey_(rugby_union)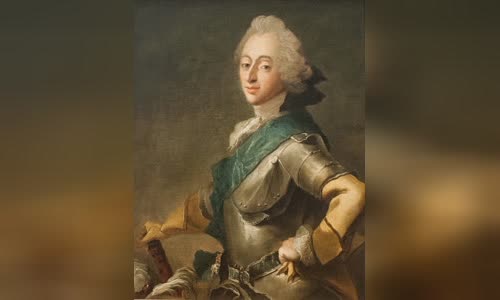 Frederick V of Denmark (d. 1766)
#Frederick_V_of_Denmark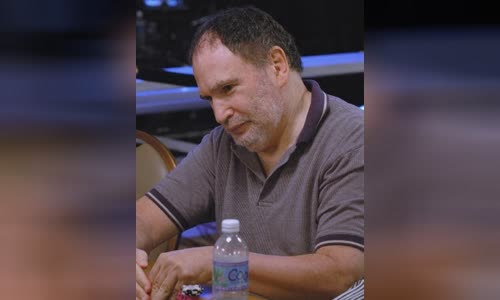 Gabe Kaplan, American actor and comedian
#Gabe_Kaplan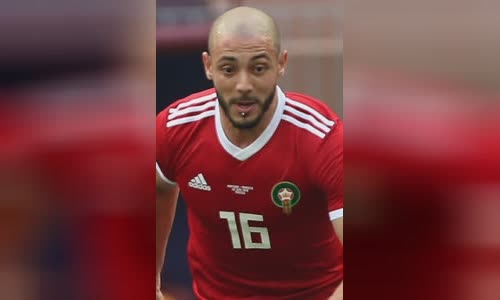 Nordin Amrabat, Dutch footballer
#Nordin_Amrabat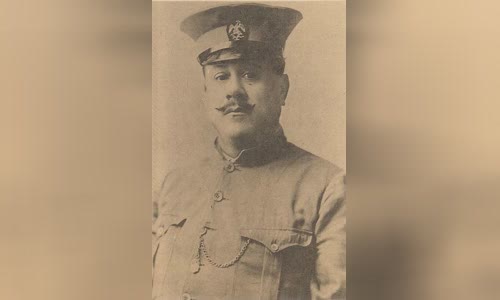 Benjamín G. Hill, Mexican revolutionary general, governor of Sonora (d. 1920)
#Benjamín_G._Hill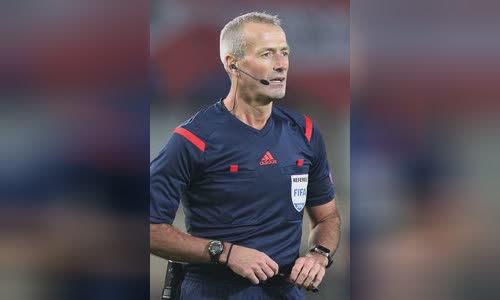 Martin Atkinson, English footballer and referee
#Martin_Atkinson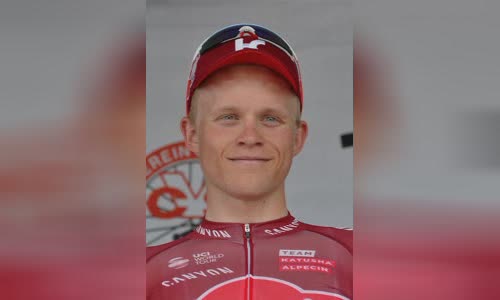 Mads Würtz Schmidt, Danish road cyclist
#Mads_Würtz_Schmidt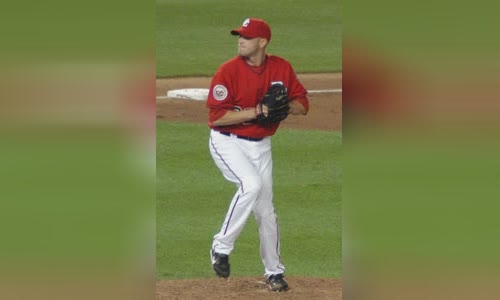 Charlie Manning, American baseball player
#Charlie_Manning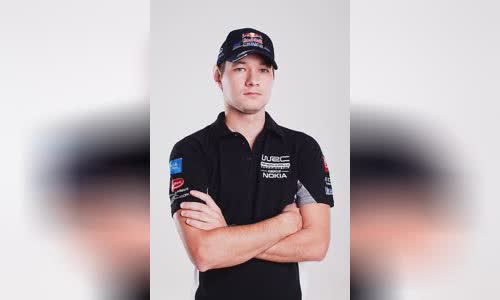 Ivan Mishyn, Ukrainian race car driver
#Ivan_Mishyn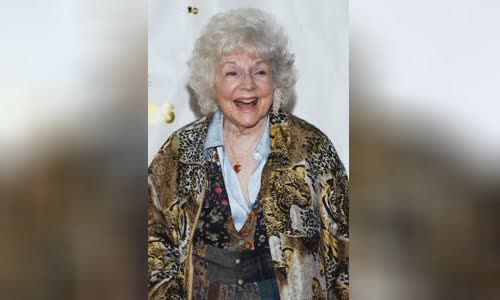 Lucille Bliss, American voice actress (d. 2012)
#Lucille_Bliss
Angus King, American politician
#Angus_King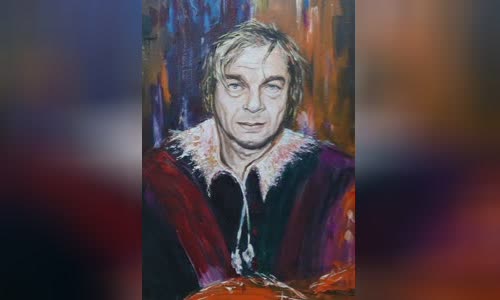 Nichita St?nescu, Romanian poet (d. 1983)
#Nichita_St?nescu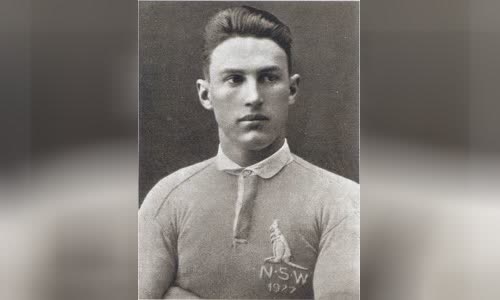 George Treweek, Australian rugby league player (d. 1991)
#George_Treweek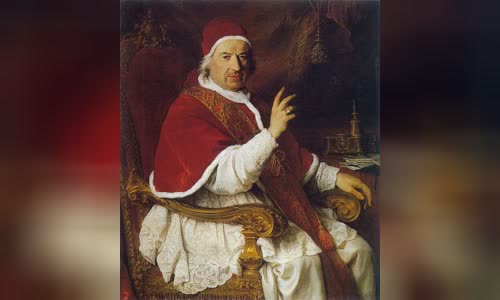 Pope Benedict XIV (d. 1758)
#Pope_Benedict_XIV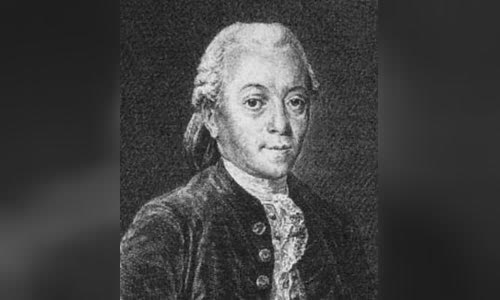 Étienne Bézout, French mathematician and theorist (d. 1783)
#Étienne_Bézout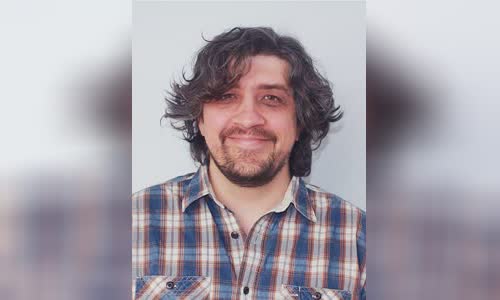 Craig McCracken, American animator, producer, and screenwriter
#Craig_McCracken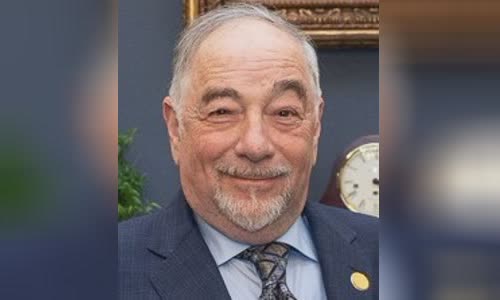 Michael Savage, far-right American radio host and author
#Michael_Savage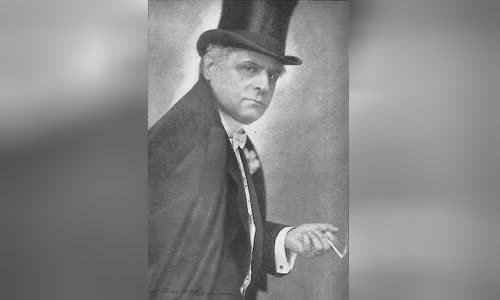 Emil Fenyvessy, Hungarian actor and screenwriter (d. 1924)
#Emil_Fenyvessy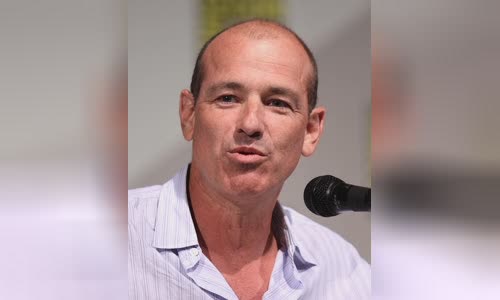 Howard Gordon, American screenwriter and producer
#Howard_Gordon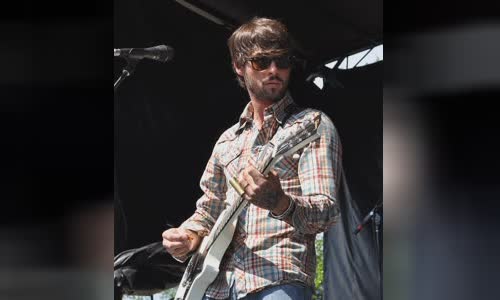 Ryan Bingham, American singer-songwriter and guitarist
#Ryan_Bingham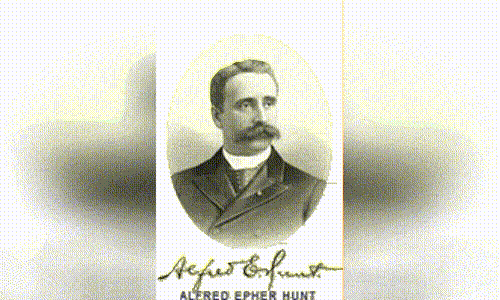 Alfred E. Hunt, American businessman (d. 1899)
#Alfred_E._Hunt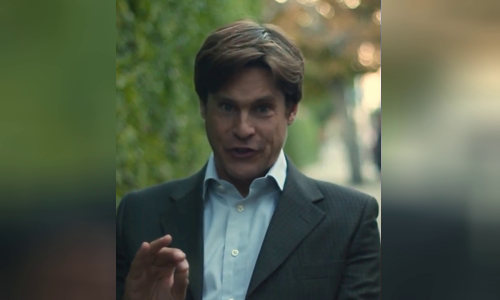 William McNamara, American actor and producer
#William_McNamara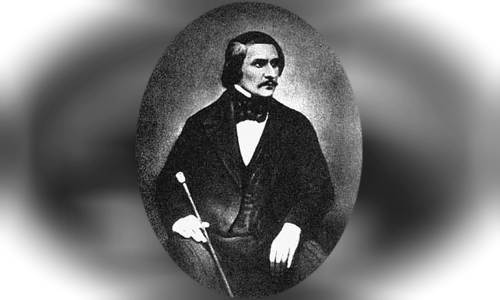 Nikolai Gogol, Ukrainian-Russian short story writer, novelist, and playwright (d. 1852)
#Nikolai_Gogol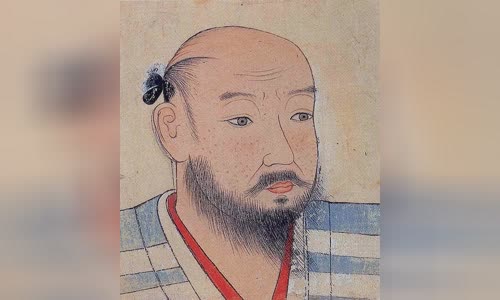 Ashikaga Yoshiteru, Japanese sh?gun (d. 1565)
#Ashikaga_Yoshiteru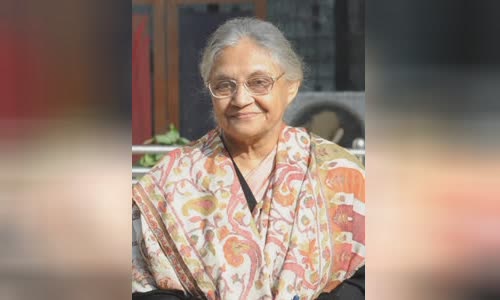 Sheila Dikshit, Indian politician, 22nd Governor of Kerala
#Sheila_Dikshit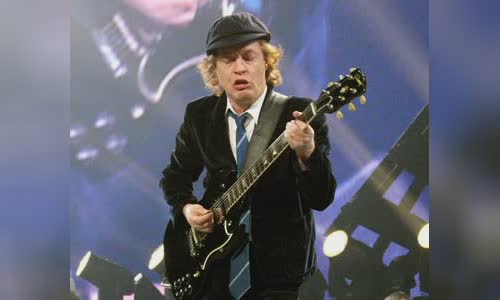 Angus Young, Scottish-Australian guitarist and songwriter
#Angus_Young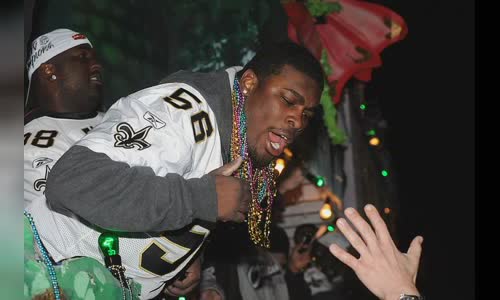 Jo-Lonn Dunbar, American football player
#Jo-Lonn_Dunbar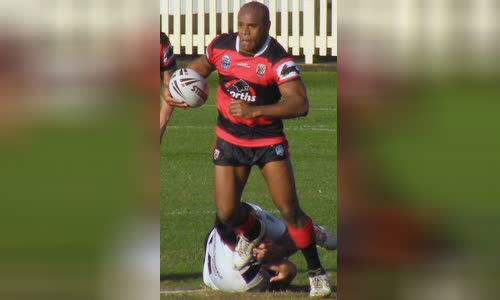 Rhys Wesser, Australian rugby league player
#Rhys_Wesser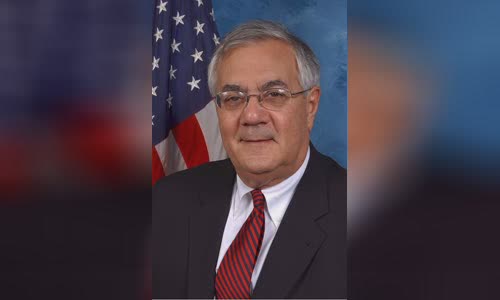 Barney Frank, American lawyer and politician
#Barney_Frank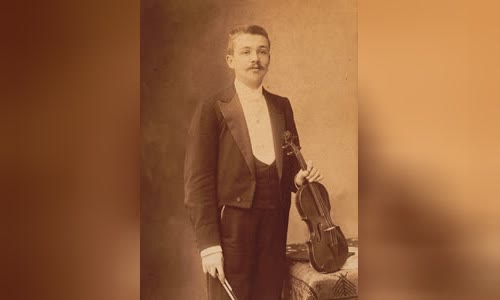 Henri Marteau, French violinist and composer (d. 1934)
#Henri_Marteau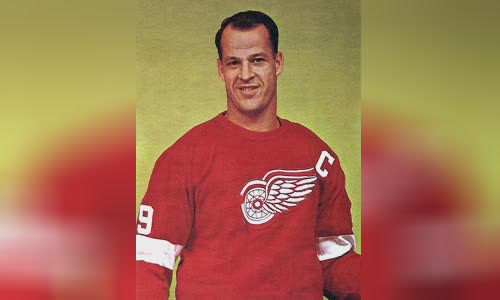 Gordie Howe, Canadian ice hockey player (d. 2016)
#Gordie_Howe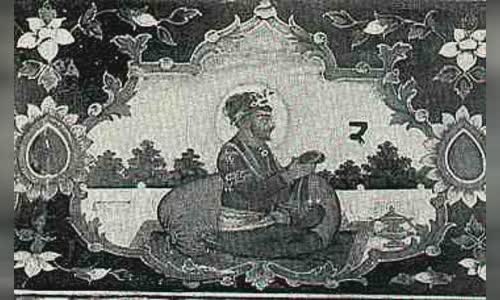 Guru Angad, Indian religious leader (d. 1552)
#Guru_Angad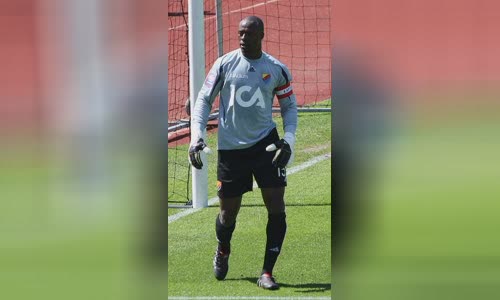 Pa Dembo Touray, Gambian footballer
#Pa_Dembo_Touray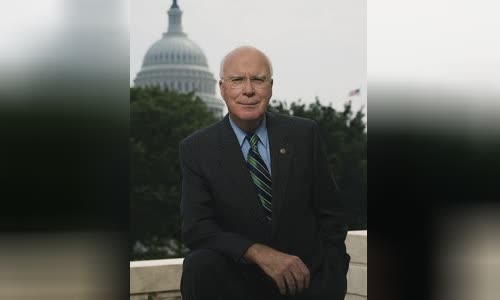 Patrick Leahy, American lawyer and politician
#Patrick_Leahy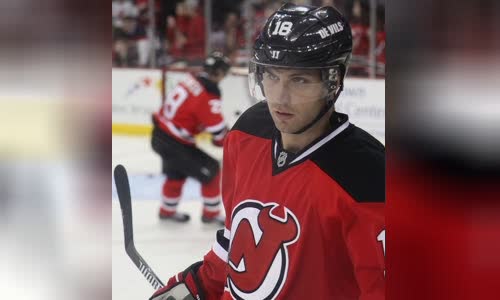 Steve Bernier, Canadian ice hockey player
#Steve_Bernier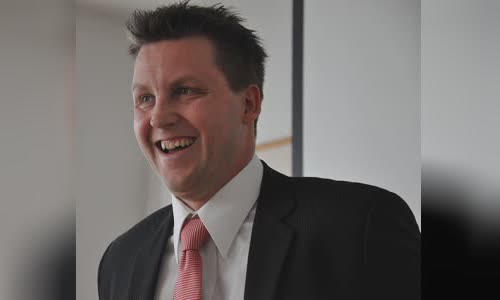 Jani Sievinen, Finnish swimmer
#Jani_Sievinen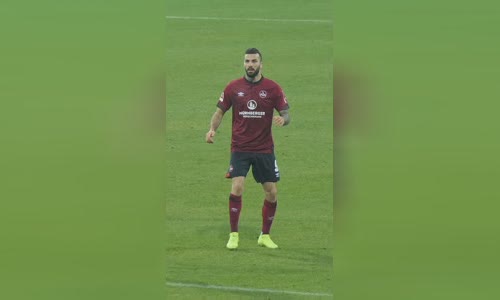 Mikael Ishak, Swedish footballer
#Mikael_Ishak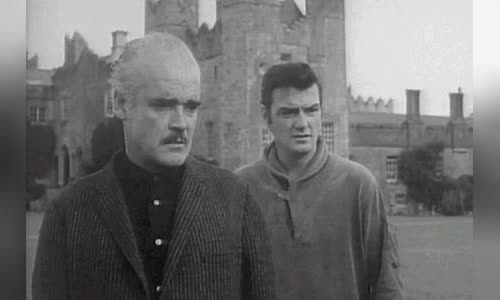 Patrick Magee, Irish actor (d. 1982)
#Patrick_Magee_(actor)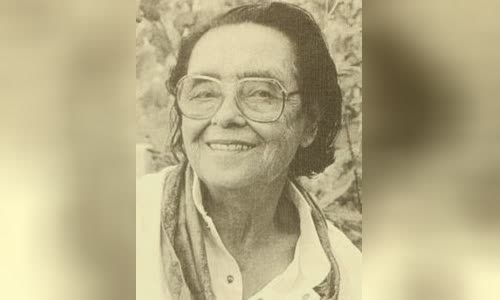 Etta Baker, African-American singer and guitarist (d. 2006)
#Etta_Baker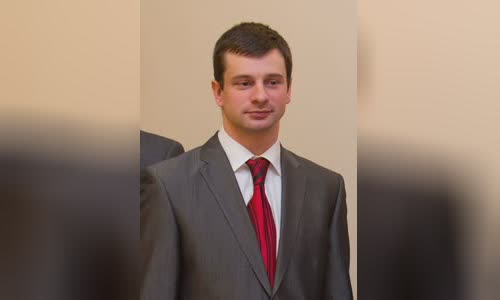 Martins Dukurs, Latvian sled racer
#Martins_Dukurs
Jakob Chychrun, American-born Canadian ice hockey player
#Jakob_Chychrun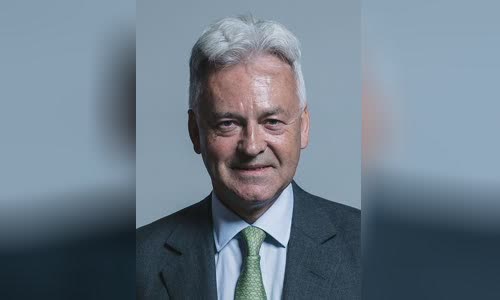 Alan Duncan, English businessman and politician, former Shadow Leader of the House of Commons
#Alan_Duncan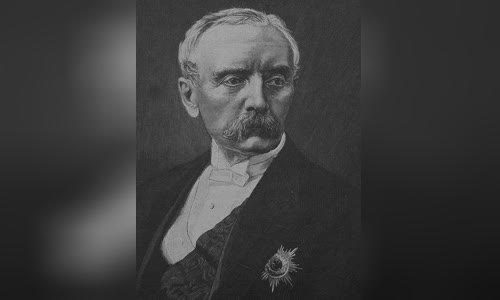 Chlodwig, Prince of Hohenlohe-Schillingsfürst (d. 1901)
#Chlodwig,_Prince_of_Hohenlohe-Schillingsfürst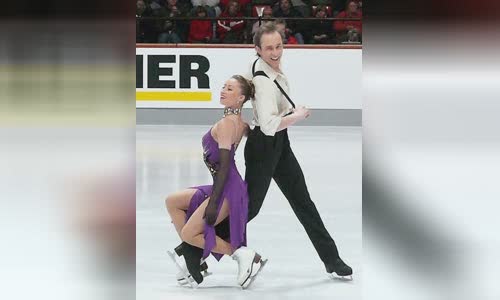 Nelli Zhiganshina, Russian figure skater
#Nelli_Zhiganshina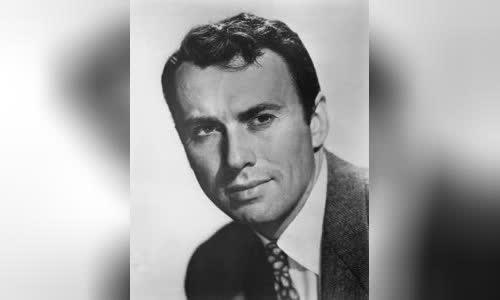 Richard Kiley, American actor and singer (d. 1999)
#Richard_Kiley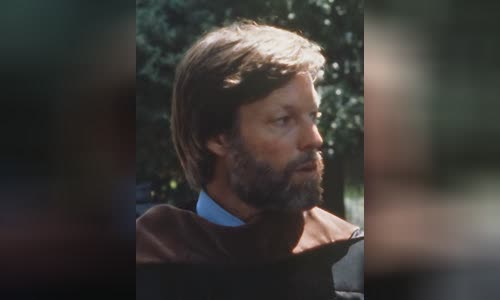 Richard Chamberlain, American actor
#Richard_Chamberlain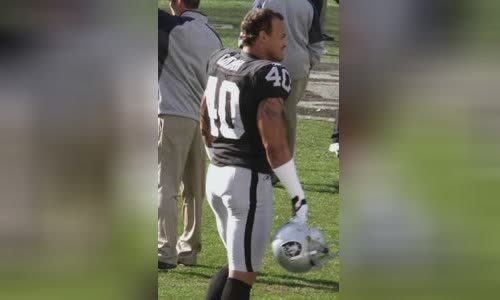 Jarrod Cooper, American football player
#Jarrod_Cooper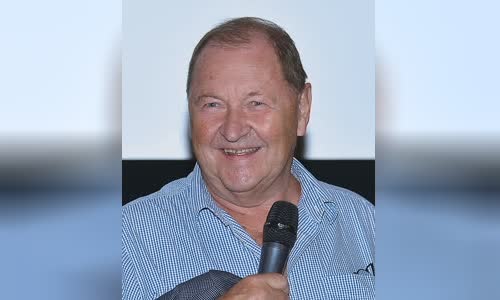 Roy Andersson, Swedish director and screenwriter
#Roy_Andersson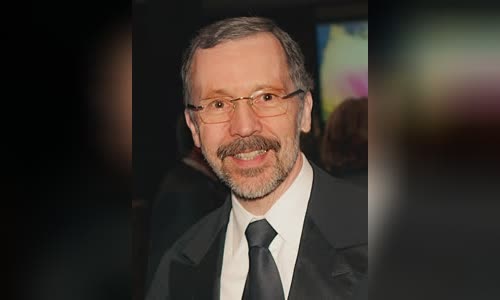 Edwin Catmull, American computer scientist and engineer
#Edwin_Catmull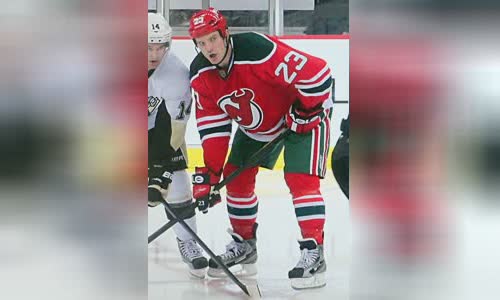 David Clarkson, Canadian ice hockey player
#David_Clarkson_(ice_hockey)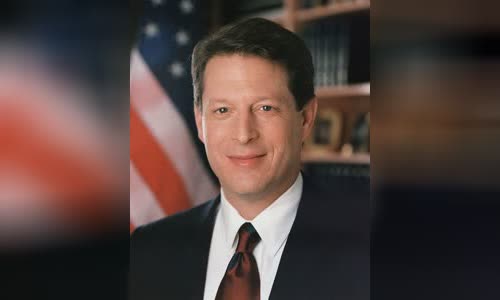 Al Gore, American soldier and politician, 45th Vice President of the United States and Nobel Prize laureate
#Al_Gore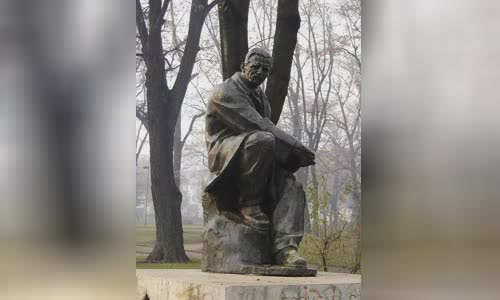 Borisav Stankovi?, Serbian author (d. 1927)
#Borisav_Stankovi?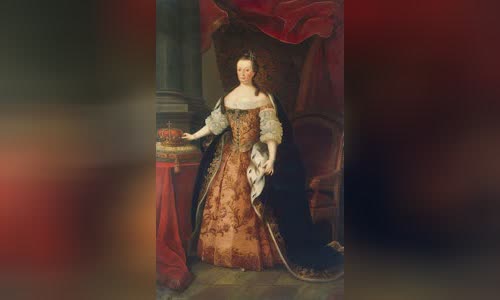 Mariana Victoria of Spain (d. 1781)
#Mariana_Victoria_of_Spain
Conrad Sewell, Australian singer and songwriter
#Conrad_Sewell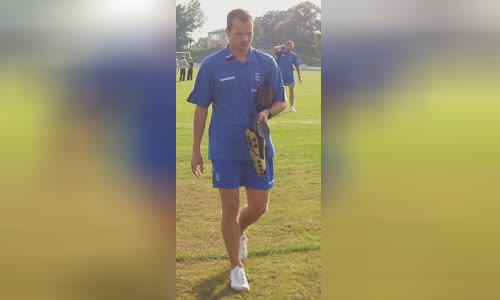 Stephen Clemence, English footballer and coach
#Stephen_Clemence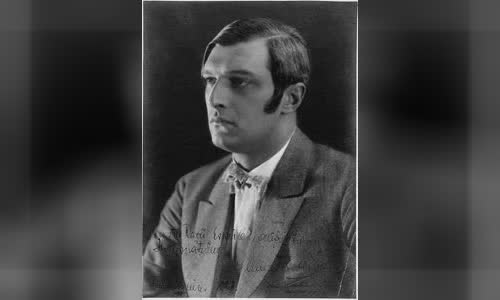 Clemens Krauss, Austrian conductor and manager (d. 1954)
#Clemens_Krauss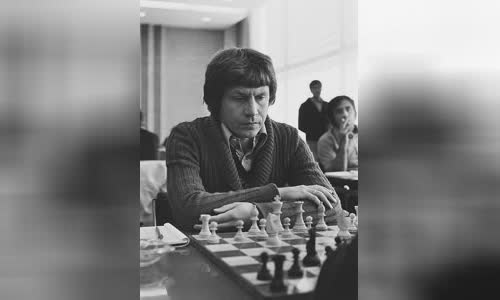 András Adorján, Hungarian chess player and author
#András_Adorján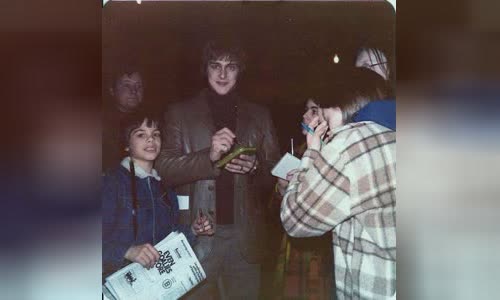 Gilles Gilbert, Canadian ice hockey player
#Gilles_Gilbert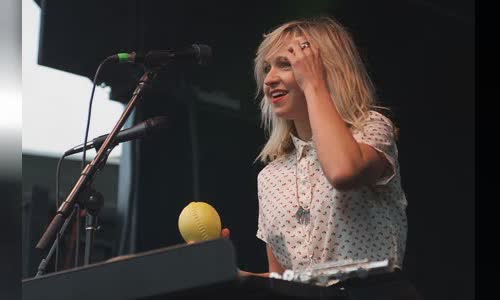 Ashleigh Ball, Canadian voice actress and musician
#Ashleigh_Ball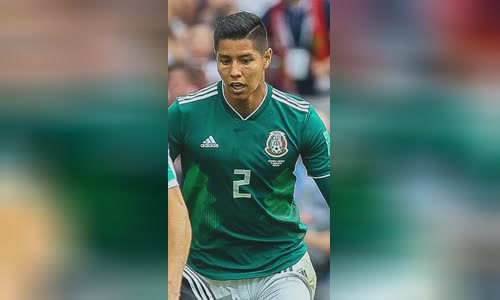 Hugo Ayala, Mexican footballer
#Hugo_Ayala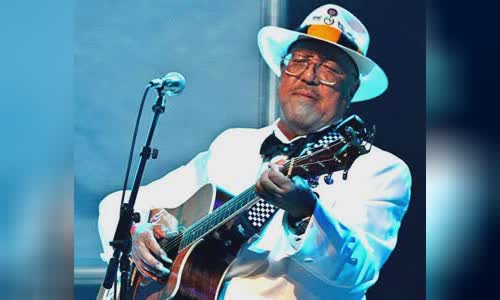 Dennis Kamakahi, American guitarist and composer (d. 2014)
#Dennis_Kamakahi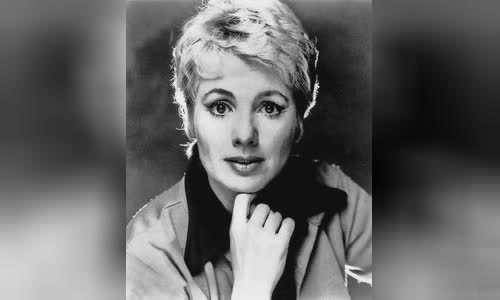 Shirley Jones, American actress and singer
#Shirley_Jones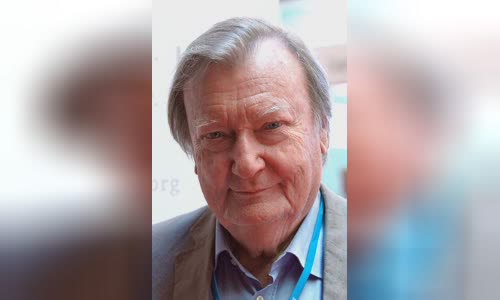 Carlo Rubbia, Italian physicist and academic, Nobel Prize laureate
#Carlo_Rubbia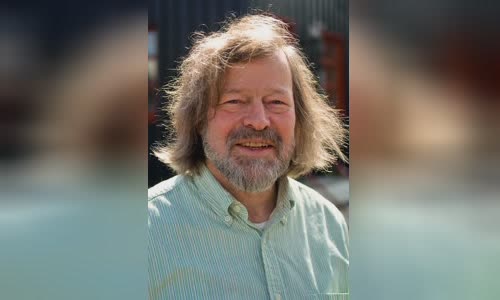 Kristian Blak, Danish-Faroese pianist, composer, and producer
#Kristian_Blak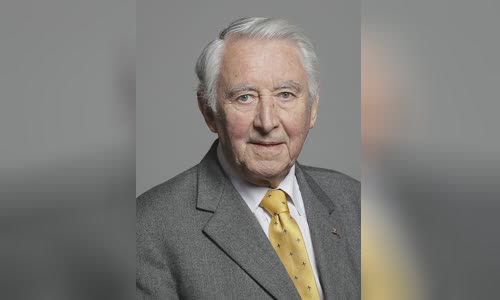 David Steel, Scottish academic and politician
#David_Steel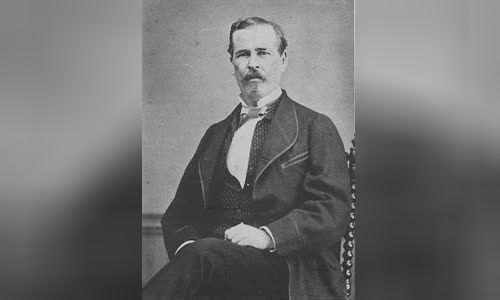 Félix María Zuloaga, Mexican general and unconstitutional interim president (1858 and 1860-1862) (d. 1898)
#Félix_María_Zuloaga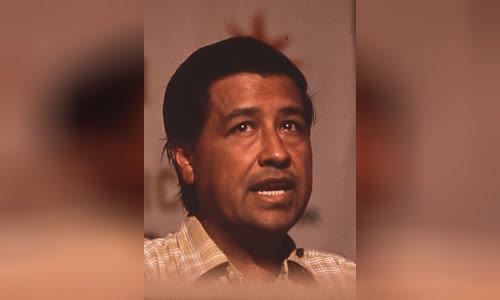 Cesar Chavez, American labor union leader and activist (d. 1993)
#Cesar_Chavez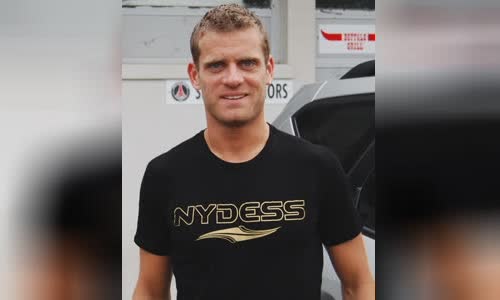 Jérôme Rothen, French footballer
#Jérôme_Rothen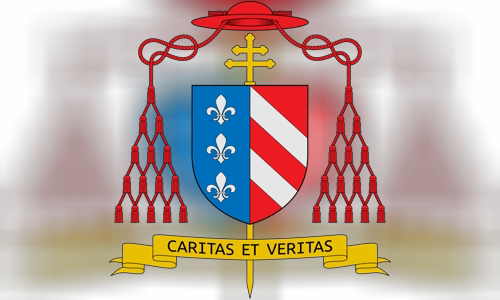 Eduardo Martínez Somalo, Spanish cardinal
#Eduardo_Martínez_Somalo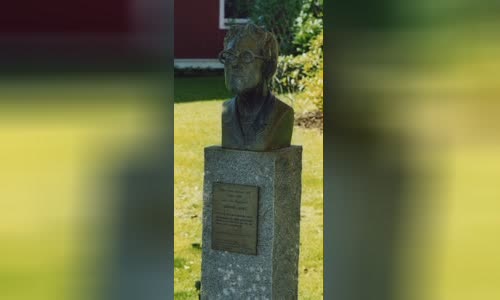 Dagmar Lange, Swedish author (d. 1991)
#Dagmar_Lange
Andrew Marvell, English poet and politician (d. 1678)
#Andrew_Marvell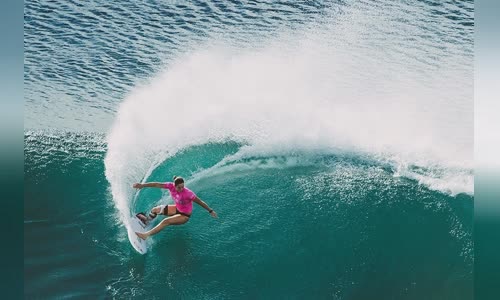 Tyler Wright, Australian surfer
#Tyler_Wright_(surfer)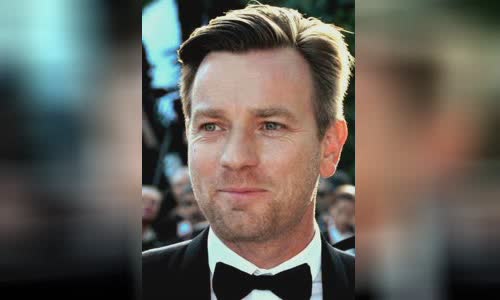 Ewan McGregor, Scottish actor
#Ewan_McGregor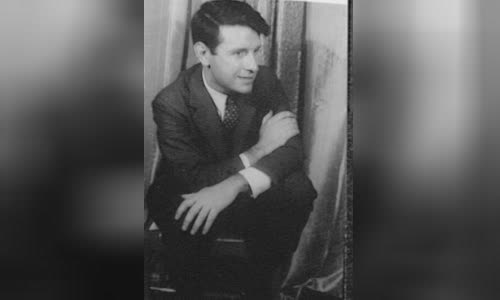 Beni Montresor, Italian director, set designer, author, and illustrator (d. 2001)
#Beni_Montresor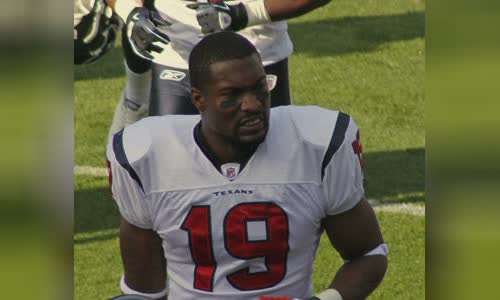 Dorin Dickerson, American football player
#Dorin_Dickerson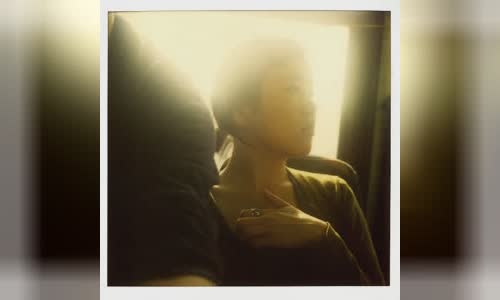 Audrey Kawasaki, American painter
#Audrey_Kawasaki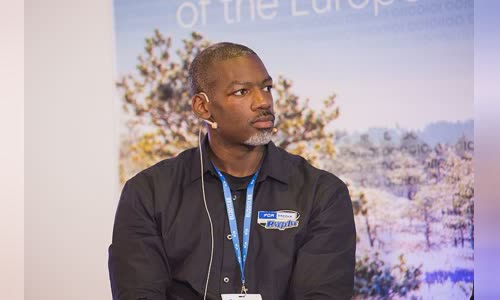 Howard Frier, American basketball player
#Howard_Frier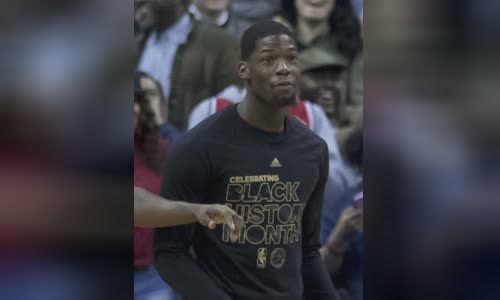 DeAndre Liggins, American basketball player
#DeAndre_Liggins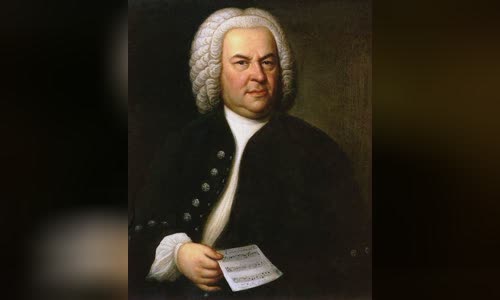 Johann Sebastian Bach, German organist and composer (d. 1750)
#Johann_Sebastian_Bach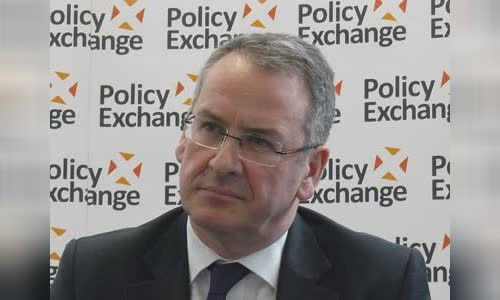 Mark Hoban, English accountant and politician
#Mark_Hoban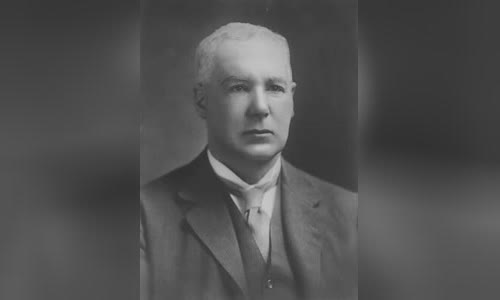 Francis Bell, Jewish New Zealand lawyer and politician, 20th Prime Minister of New Zealand (d. 1936)
#Francis_Bell_(New_Zealand_politician)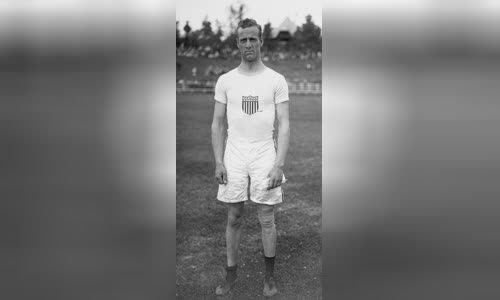 Ben Adams, American jumper (d. 1961)
#Ben_Adams_(track_and_field)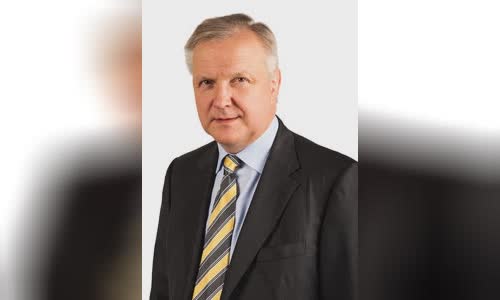 Olli Rehn, Finnish footballer and politician
#Olli_Rehn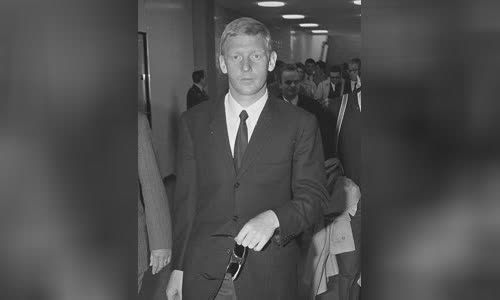 Karl-Heinz Schnellinger, German footballer
#Karl-Heinz_Schnellinger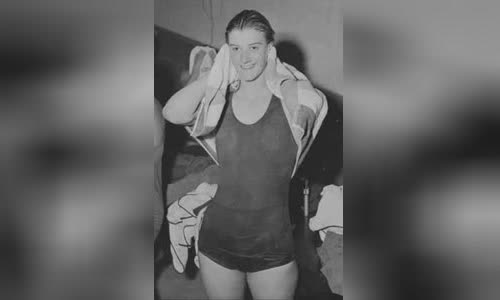 Faith Leech, Australian swimmer (d. 2013)
#Faith_Leech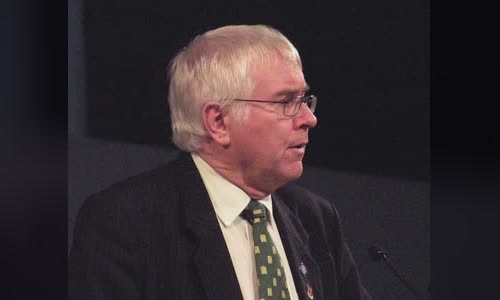 Bob Russell, English politician
#Bob_Russell_(British_politician)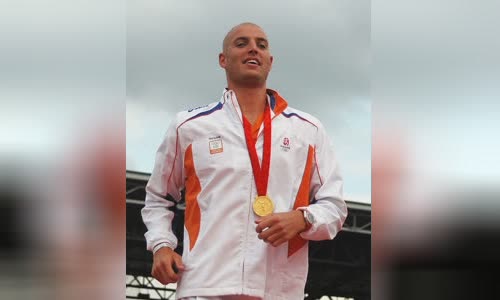 Maarten van der Weijden, Dutch swimmer
#Maarten_van_der_Weijden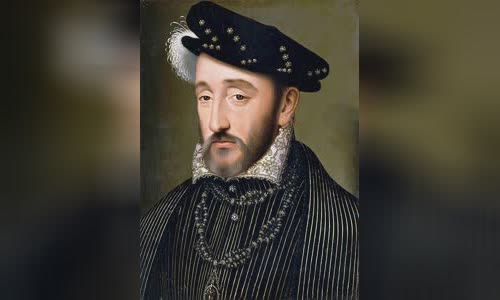 Henry II of France (d. 1559)
#Henry_II_of_France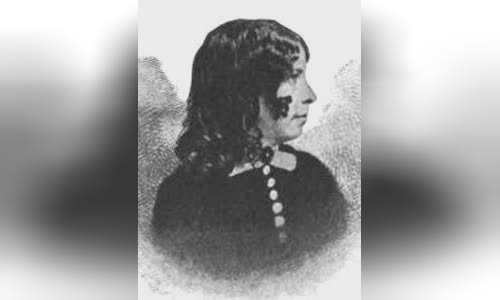 Mary Abigail Dodge, American writer and essayist (d. 1896)
#Mary_Abigail_Dodge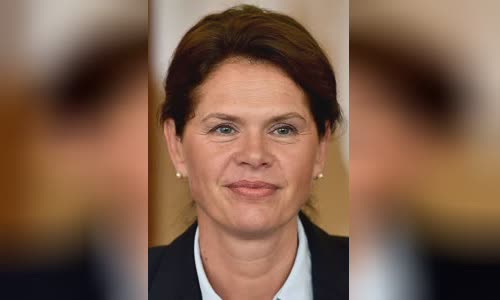 Alenka Bratušek, Slovenian politician, 7th Prime Minister of Slovenia
#Alenka_Bratušek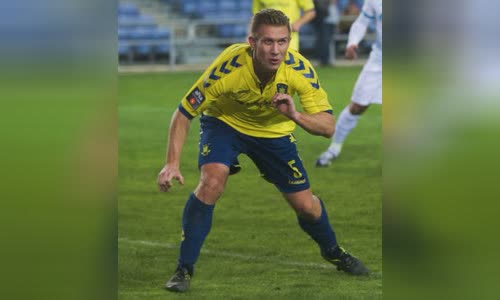 Martin Albrechtsen, Danish footballer
#Martin_Albrechtsen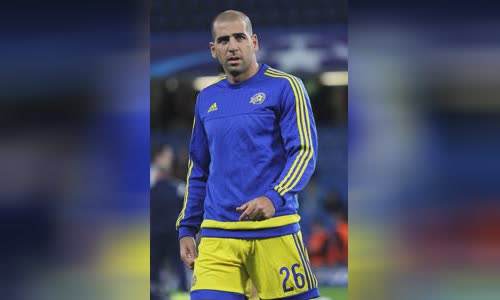 Tal Ben Haim, Israeli footballer
#Tal_Ben_Haim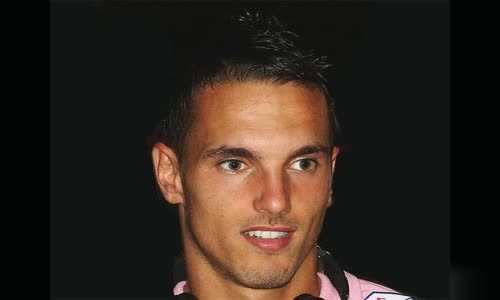 Rodney Sneijder, Dutch footballer
#Rodney_Sneijder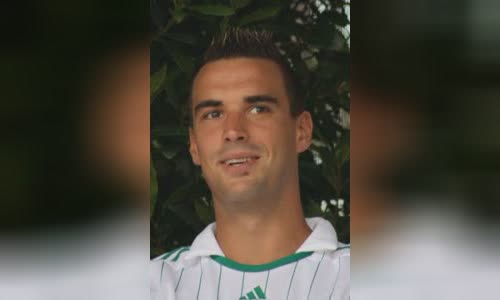 Andreas Dober, Austrian footballer
#Andreas_Dober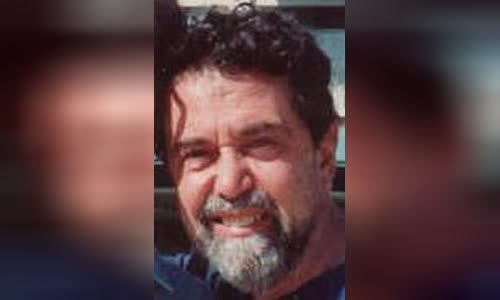 Leo Buscaglia, American author and academic (d. 1998)
#Leo_Buscaglia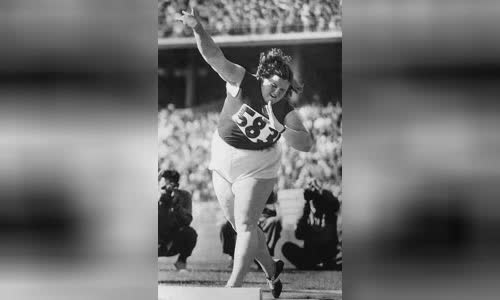 Tamara Tyshkevich, Belarusian shot putter (d. 1997)
#Tamara_Tyshkevich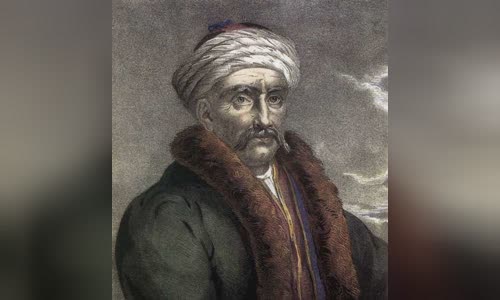 Panoutsos Notaras, Greek politician (d. 1849)
#Panoutsos_Notaras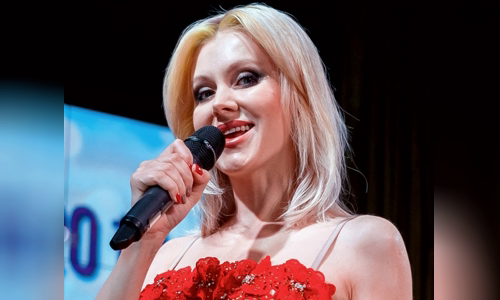 Natali, Russian singer, composer and songwriter
#Natali_(singer)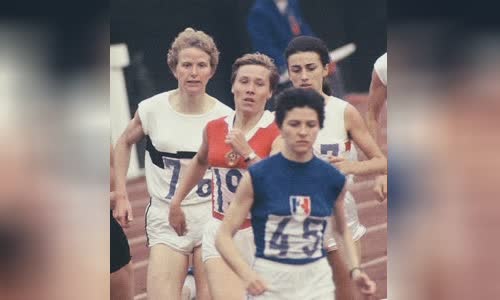 Antje Gleichfeld, German runner
#Antje_Gleichfeld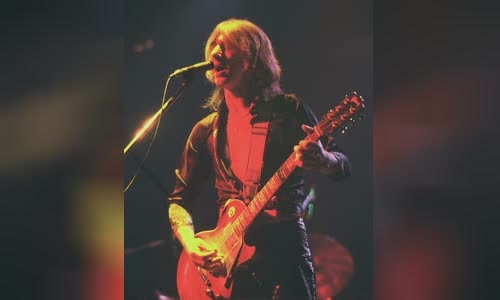 Mick Ralphs, English singer-songwriter and guitarist
#Mick_Ralphs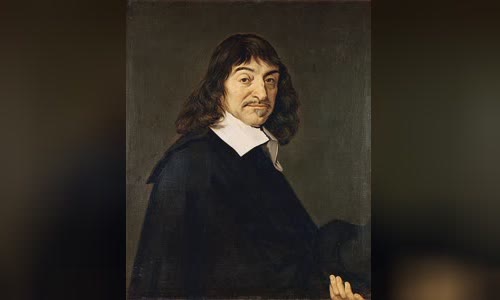 René Descartes, French mathematician and philosopher (d. 1650)
#René_Descartes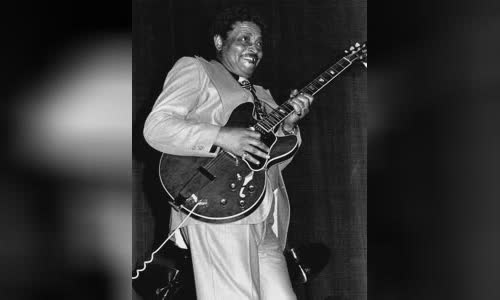 Lowell Fulson, African-American blues singer-songwriter and guitarist (d. 1999)
#Lowell_Fulson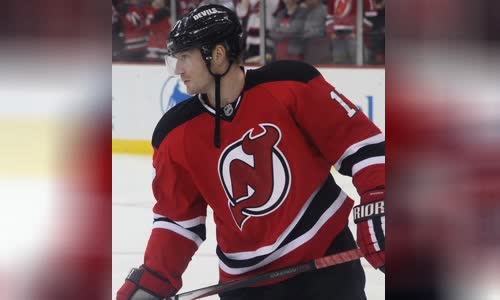 Michael Ryder, Canadian ice hockey player
#Michael_Ryder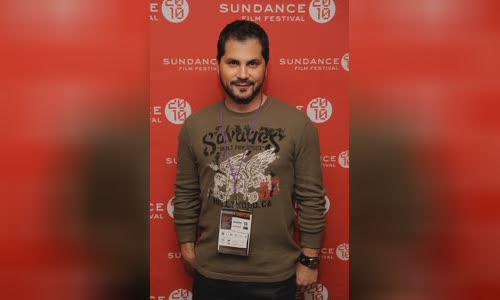 Adam Green, American director, producer, and screenwriter
#Adam_Green_(filmmaker)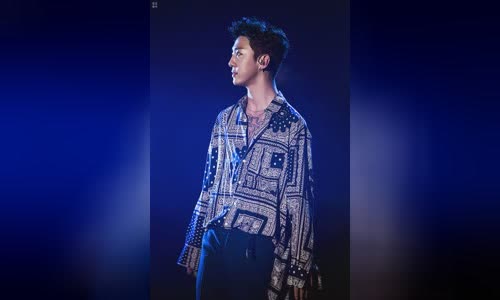 Bang Yong-guk, South Korean rapper
#Bang_Yong-guk
Bam Childress, American football player
#Bam_Childress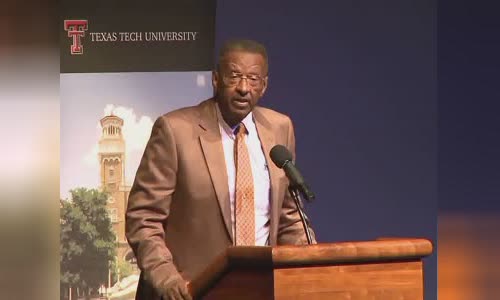 Walter E. Williams, American economist and academic
#Walter_E._Williams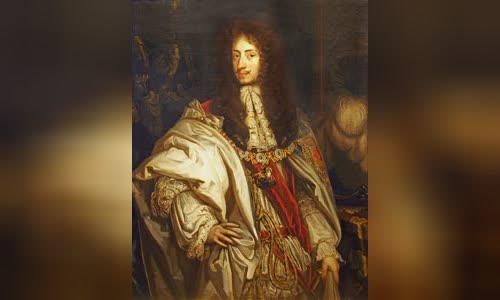 Charles II, Elector Palatine, German husband of Princess Wilhelmine Ernestine of Denmark (d. 1685)
#Charles_II,_Elector_Palatine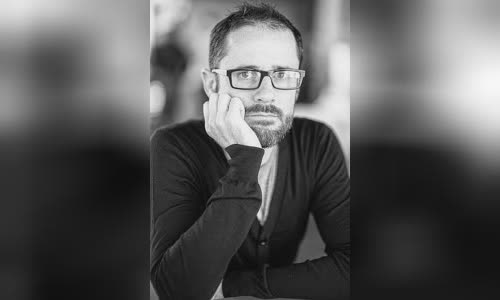 Evan Williams, American businessman, co-founded Twitter and Pyra Labs
#Evan_Williams_(Internet_entrepreneur)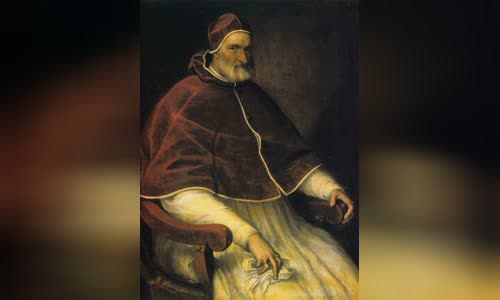 Pope Pius IV (d. 1565)
#Pope_Pius_IV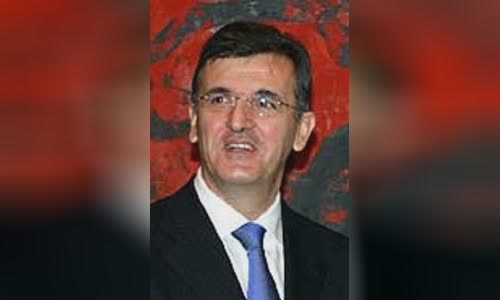 Svetozar Marovi?, President of Serbia and Montenegro
#Svetozar_Marovi?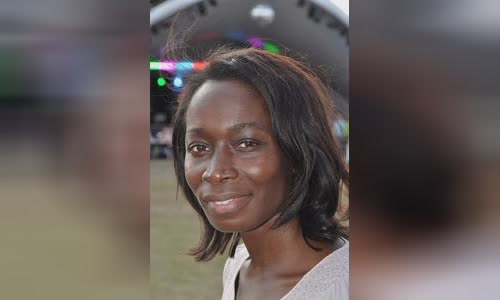 Nyamko Sabuni, Burundian-Swedish politician
#Nyamko_Sabuni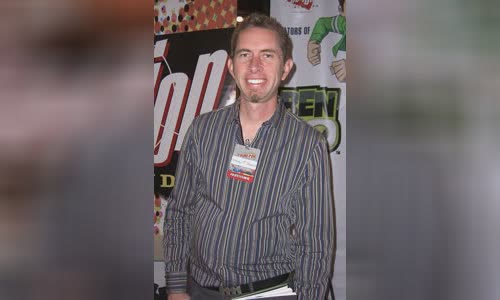 Steven T. Seagle, American author and screenwriter
#Steven_T._Seagle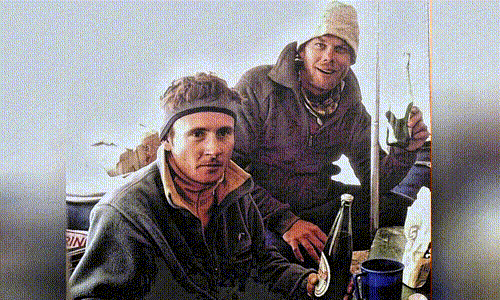 Jean-Christophe Lafaille, French mountaineer (d. 2006)
#Jean-Christophe_Lafaille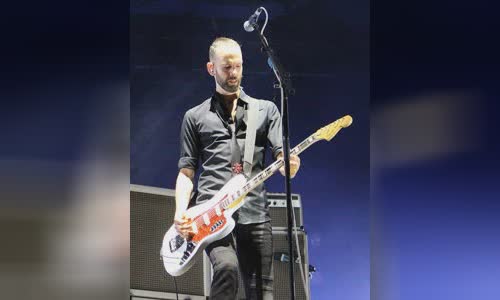 Stefan Olsdal, Swedish bass player
#Stefan_Olsdal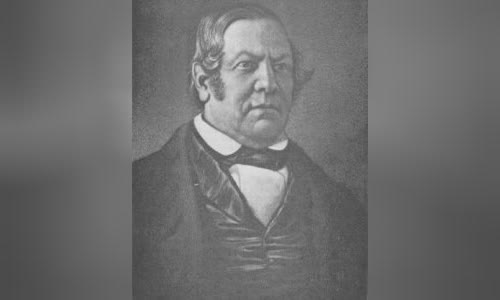 Thomas McKean Thompson McKennan, American lawyer and politician, 2nd United States Secretary of the Interior (d. 1852)
#Thomas_McKean_Thompson_McKennan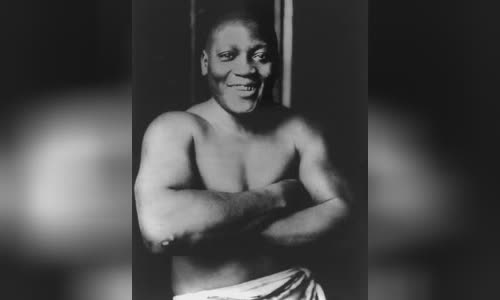 Jack Johnson, American boxer (d. 1946)
#Jack_Johnson_(boxer)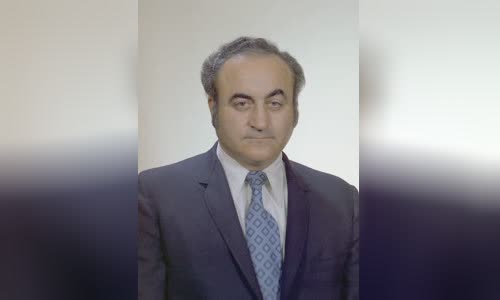 Rocco Petrone, American colonel and engineer (d. 2006)
#Rocco_Petrone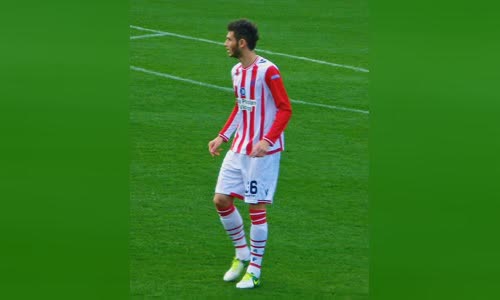 Milan Milanovi?, Serbian footballer
#Milan_Milanovi?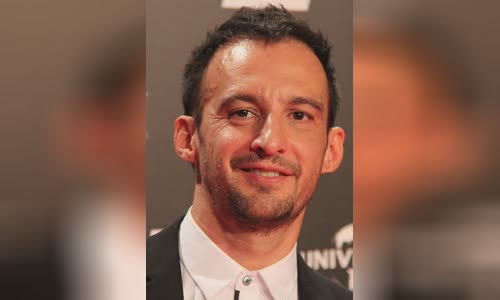 Alejandro Amenábar, Chilean-Spanish director and screenwriter
#Alejandro_Amenábar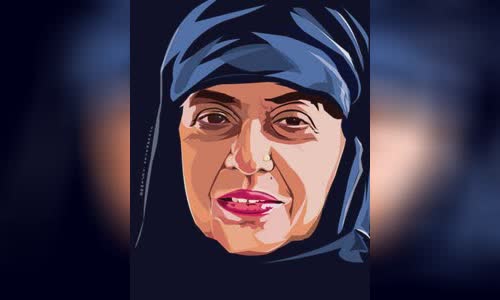 Kamala Surayya, Indian poet and author (d. 2009)
#Kamala_Surayya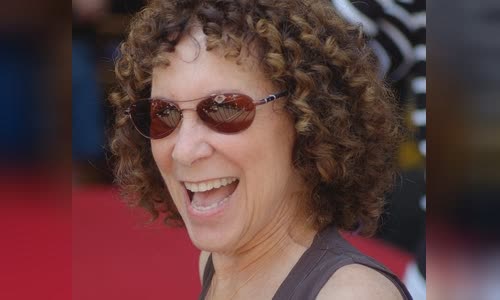 Rhea Perlman, American actress
#Rhea_Perlman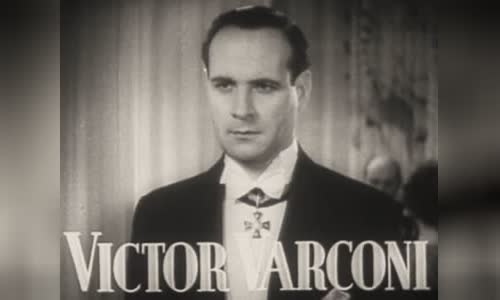 Victor Varconi, Hungarian-American actor and director (d. 1976)
#Victor_Varconi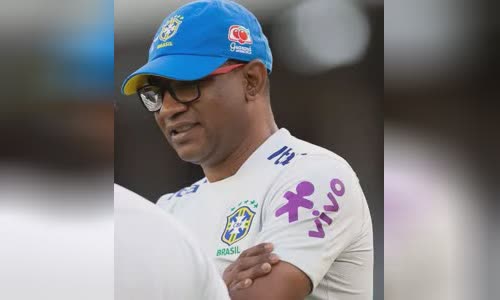 César Sampaio, Brazilian footballer
#César_Sampaio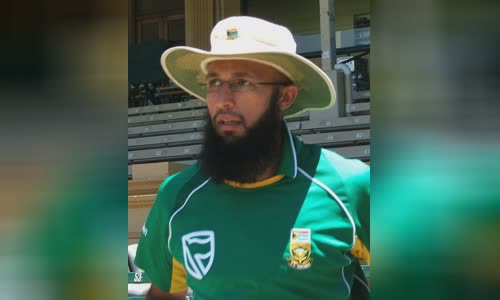 Hashim Amla, South African cricketer
#Hashim_Amla
Markus Hediger, Swiss poet and translator
#Markus_Hediger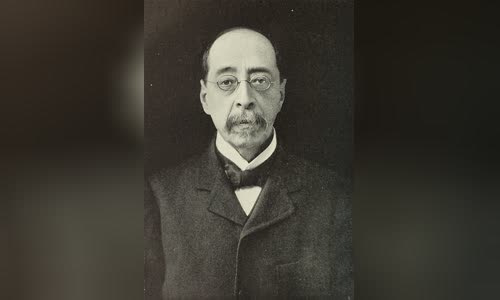 John La Farge, American artist (d. 1910)
#John_La_Farge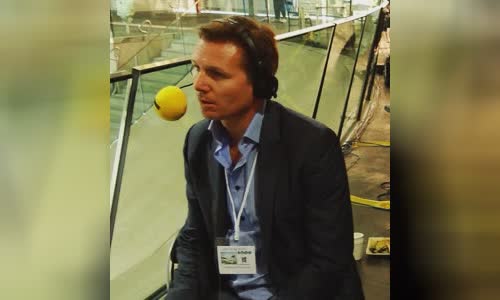 Roger Black, English runner and journalist
#Roger_Black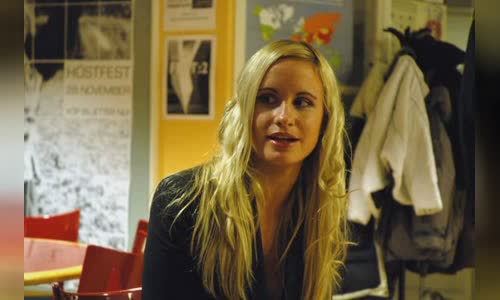 Karolina Lassbo, Swedish lawyer and blogger
#Karolina_Lassbo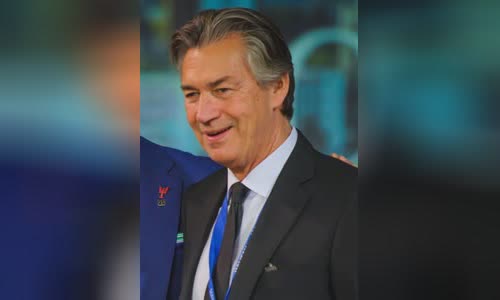 Gary Doer, Canadian politician and diplomat, 20th Premier of Manitoba
#Gary_Doer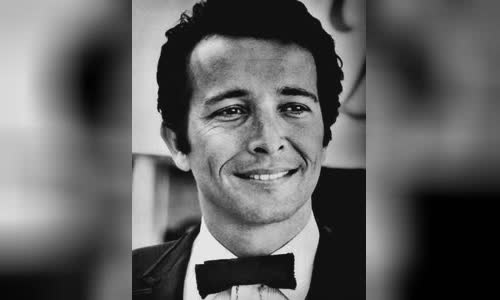 Herb Alpert, American singer-songwriter, trumpet player, and producer
#Herb_Alpert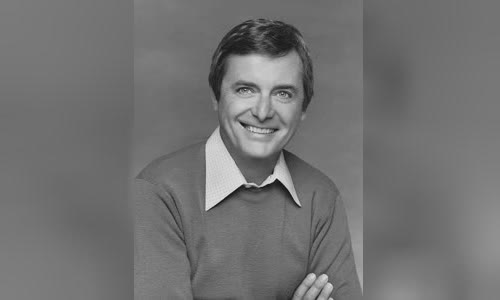 William Daniels, American actor
#William_Daniels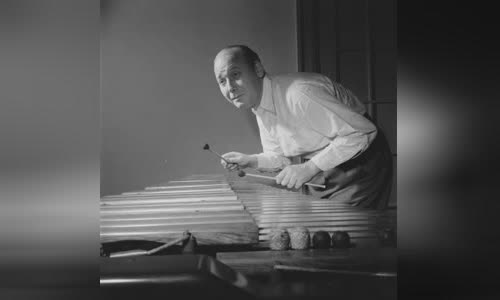 Red Norvo, American vibraphone player and composer (d. 1999)
#Red_Norvo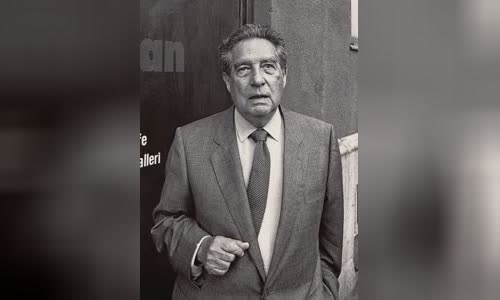 Octavio Paz, Mexican poet and diplomat, Nobel Prize laureate (d. 1998)
#Octavio_Paz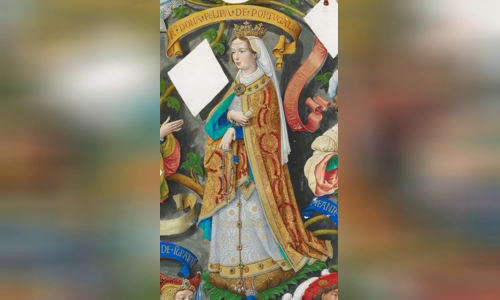 Philippa of Lancaster (d. 1415)
#Philippa_of_Lancaster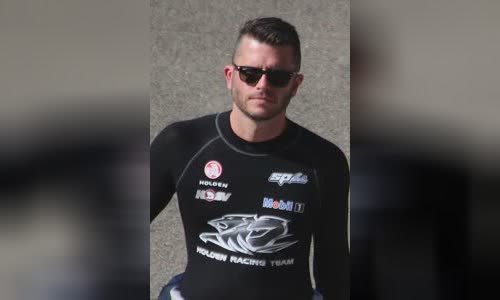 Garth Tander, Australian race car driver
#Garth_Tander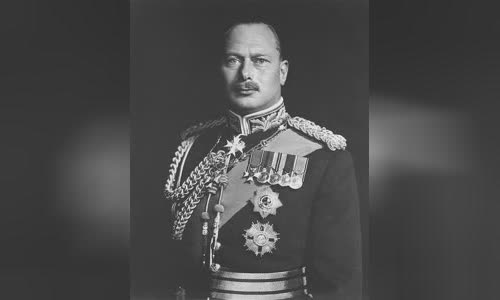 Prince Henry, Duke of Gloucester (d. 1974)
#Prince_Henry,_Duke_of_Gloucester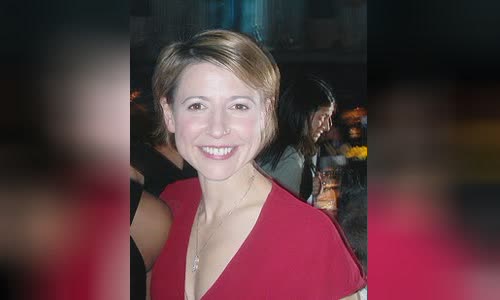 Samantha Brown, American television host
#Samantha_Brown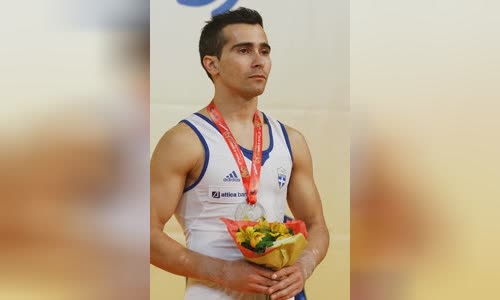 Vlasios Maras, Greek gymnast
#Vlasios_Maras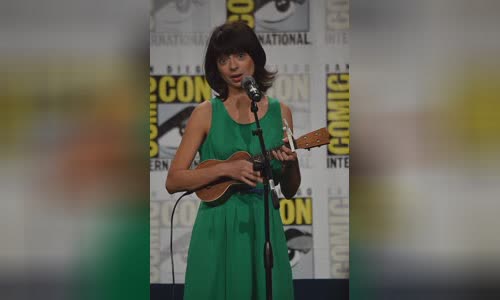 Kate Micucci, American singer-songwriter, guitarist, and actress
#Kate_Micucci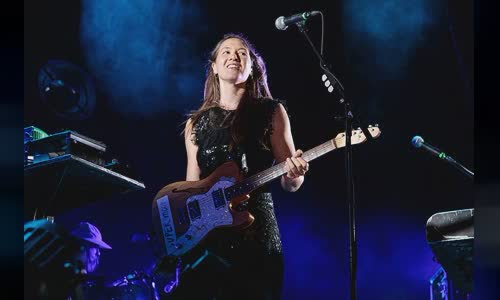 Sophie Hunger, Swiss-German musician
#Sophie_Hunger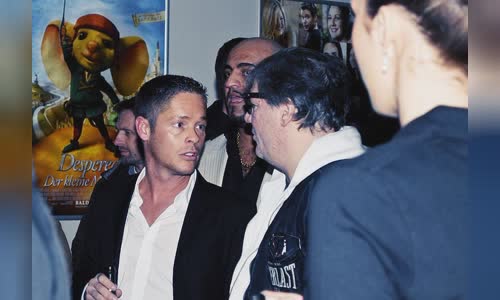 Benjamin Eicher, German director, producer, and screenwriter
#Benjamin_Eicher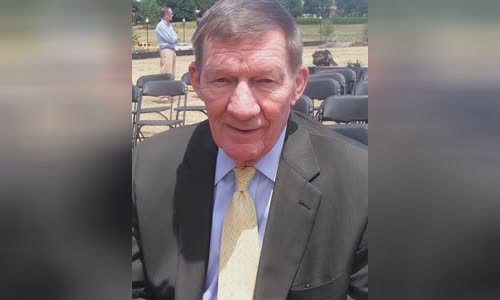 Jim Mutscheller, American football player and coach (d. 2015)
#Jim_Mutscheller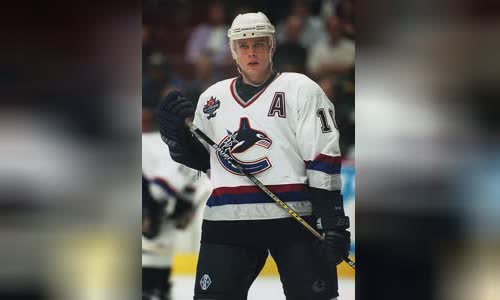 Pavel Bure, Russian ice hockey player
#Pavel_Bure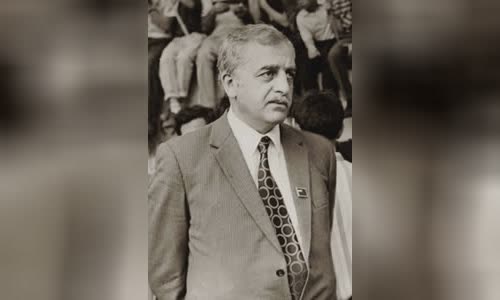 Zviad Gamsakhurdia, Georgian anthropologist and politician, 1st President of Georgia (d. 1993)
#Zviad_Gamsakhurdia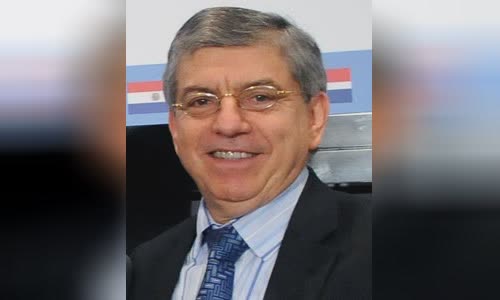 César Gaviria, Colombian economist and politician, 36th President of Colombia
#César_Gaviria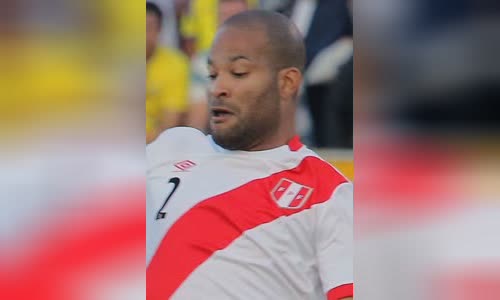 Alberto Junior Rodríguez, Peruvian footballer
#Alberto_Junior_Rodríguez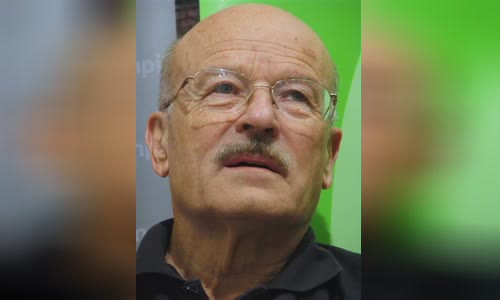 Volker Schlöndorff, German director and producer
#Volker_Schlöndorff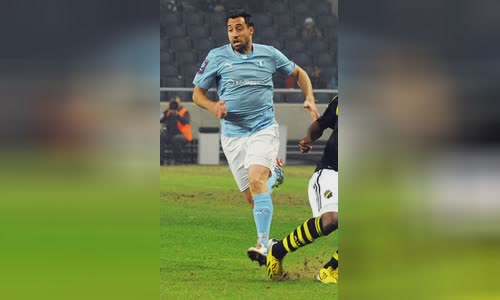 Matias Concha, Swedish footballer
#Matias_Concha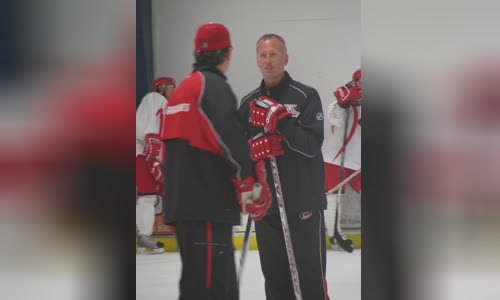 Tom Barrasso, American ice hockey player and coach
#Tom_Barrasso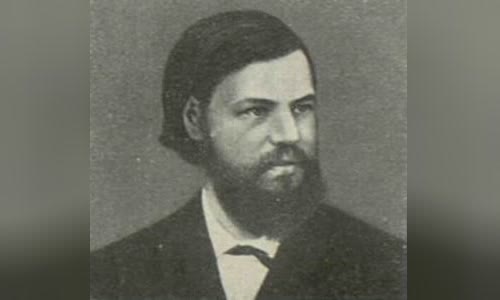 Yegor Ivanovich Zolotarev, Russian mathematician and theorist (d. 1878)
#Yegor_Ivanovich_Zolotarev
Tommy Bolt, American golfer (d. 2008)
#Tommy_Bolt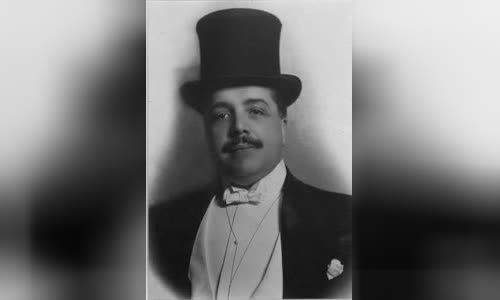 Sergei Diaghilev, Russian ballet manager and critic, founded the Ballets Russes (d. 1929)
#Sergei_Diaghilev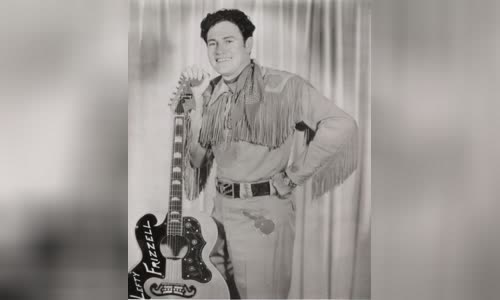 Lefty Frizzell, American singer-songwriter and guitarist (d. 1975)
#Lefty_Frizzell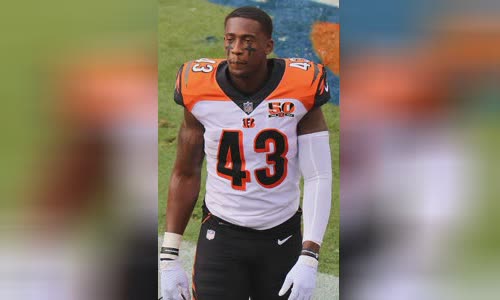 George Iloka, American football player
#George_Iloka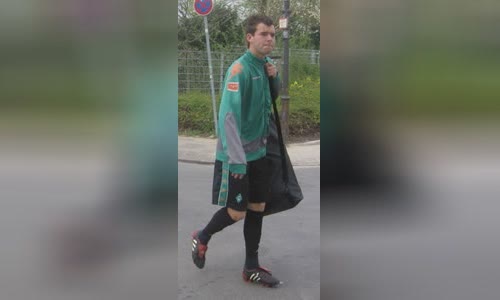 Amaury Bischoff, Portuguese footballer
#Amaury_Bischoff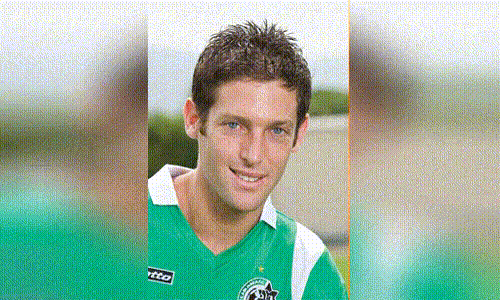 Omri Afek, Israeli footballer
#Omri_Afek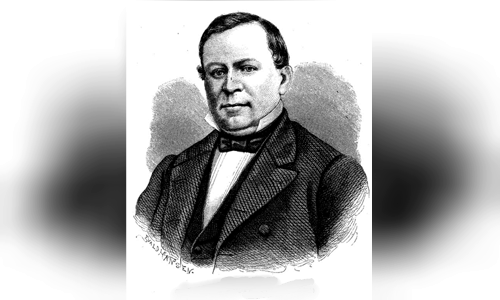 Otto Lindblad, Swedish composer (d. 1864)
#Otto_Lindblad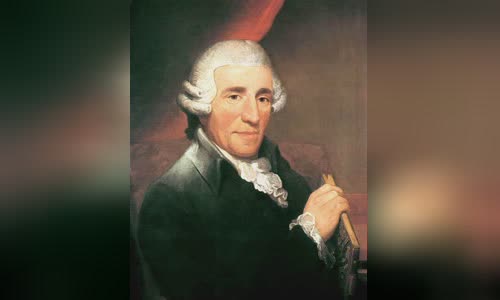 Joseph Haydn, Austrian pianist and composer (d. 1809)
#Joseph_Haydn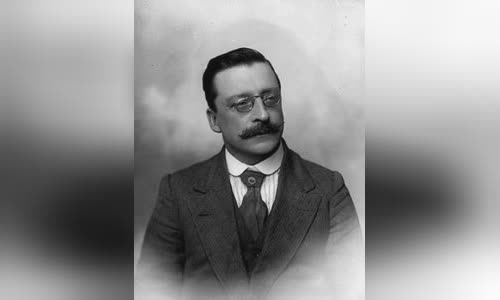 Arthur Griffith, Irish journalist and politician, 3rd President of Dáil Éireann (d. 1922)
#Arthur_Griffith
James Jones, American football player
#James_Jones_(wide_receiver)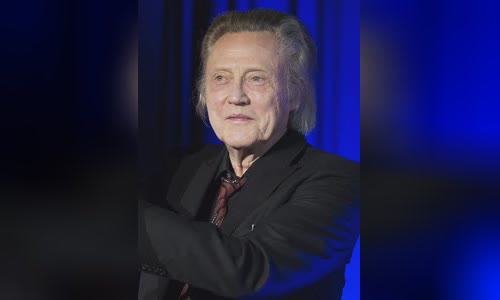 Christopher Walken, American actor
#Christopher_Walken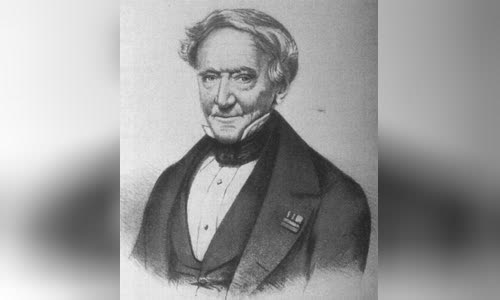 Coenraad Jacob Temminck, Dutch zoologist and ornithologist (d. 1858)
#Coenraad_Jacob_Temminck
Adam Zampa, Australian cricketer
Beatri?? Rožinskait?, Lithuanian figure skater
Stijn de Looijer, Dutch footballer
Sandra Roma, Swedish tennis player
Liu Zige, Chinese swimmer
Nejc Vidmar, Slovenian footballer
Alberto Martín Romo García Adámez, Spanish footballer
Louis van der Westhuizen, Namibian cricketer
Thomas De Corte, Belgian footballer
Kirill Starkov, Danish ice hockey player
Humpy Koneru, Indian chess player
Paulo Machado, Portuguese footballer
James King, Scottish rugby player
Kory Sheets, American football player
Jesper Hansen, Danish footballer
Ed Williamson, English rugby player
Kaie Kand, Estonian heptathlete
Nigel Plum, Australian rugby league player
Han Tae-you, South Korean footballer
Thomas Chatelle, Belgian footballer
Jonna Mendes, American skier
Alexis Ferrero, Argentinian footballer
Euan Burton, Scottish martial artist and coach
Michael Clark, Australian cricketer and footballer
Toshiya, Japanese bass player, songwriter, and producer
Graeme Smith, Scottish swimmer
Igors S?esar?uks, Latvian-Russian footballer
Ryan Rupe, American baseball player
Cameron Murray, Scottish rugby player
Christopher Hampson, English ballet dancer and choreographer
Luca Gentili, Italian footballer and coach
Andrew Bowen, American actor, producer, and screenwriter
Demetris Assiotis, Cypriot footballer
Steve Smith, American basketball player and sportscaster
Nick Firestone, American race car driver
Patty Fendick, American tennis player and coach
Paul Mercurio, Australian actor and dancer
Ron Brown, American sprinter and football player
Sandra Morgen, American anthropologist and academic (d. 2016)
Ed Marinaro, American football player and actor
Gustaaf Van Cauter, Belgian cyclist
Eliyahu M. Goldratt, Israeli physicist and economist (d. 2011)
Don Foster, English academic and politician
Wendy Overton, American tennis player
Augustin Banyaga, Rwandan-American mathematician and academic
Gonzalo Márquez, Venezuelan baseball player (d. 1984)
Myfanwy Talog, Welsh actress (d. 1995)
Pascal Danel, French singer-songwriter
Deirdre Clancy, English costume designer
Hugh McCracken, American guitarist and producer (d. 2013)
Ulla Hoffmann, Swedish politician
Franco Bonvicini, Italian author and illustrator (d. 1995)
Brian Ackland-Snow, English production designer and art director (d. 2013)
Walker David Miller, American lawyer and judge (d. 2013)
Israel Horovitz, American actor, director, and screenwriter
Arthur B. Rubinstein, American pianist, composer, and conductor (d. 2018)
Tõnno Lepmets, Estonian basketball player (d. 2005)
Bill Hicke, Canadian ice hockey player, coach, and manager (d. 2005)
Patrick Bateson, English biologist and academic (d. 2017)
Marge Piercy, American poet and novelist
Judith Rossner, Jewish-American author (d. 2005)
John D. Loudermilk, American singer-songwriter and guitarist (d. 2016)
Anita Carter, American singer-songwriter and bassist (d. 1999)
Nagisa Oshima, Japanese director and screenwriter (d. 2013)
John Jakes, American author
Miller Barber, American golfer (d. 2013)
Yehuda Nir, Polish Jewish-American psychiatrist (d. 2014)
Bert Fields, American lawyer and author
Liz Claiborne, Belgian-American fashion designer, founded Liz Claiborne Inc. (d. 2007)
Bud MacPherson, Canadian ice hockey player (d. 1988)
Elmer Diedtrich, American businessman and politician (d. 2013)
Vladimir Ilyushin, Russian pilot (d. 2010)
John Fowles, English novelist (d. 2005)
Jean Coutu, Canadian actor and director (d. 1999)
Charles Guggenheim, American director and producer (d. 2002)
François Sermon, Belgian footballer (d. 2013)
Peggy Rea, American actress and casting director (d. 2011)
Deborah Cavendish, Duchess of Devonshire, British aristocrat, socialite and author (d. 2014)
Frank Akins, American football player (d. 1993)
Ted Post, American director (d. 2013)
Dorothy DeLay, American violinist and educator (d. 2002)
John H. Wood, Jr., American lawyer and judge (d. 1979)
Albert Hourani, English historian and author (d. 1993)
William Lederer, American soldier and author (d. 2009)
Elisabeth Grümmer, German soprano (d. 1986)
Freddie Green, American guitarist (d. 1987)
Sin-Itiro Tomonaga, Japanese physicist and academic, Nobel Prize laureate (d. 1979)
Robert Stevenson, English director and screenwriter (d. 1986)
Vardis Fisher, American author and academic (d. 1968)
Herbert Meinhard Mühlpfordt, German physician and historian (d. 1982)
William Lawrence Bragg, Australian-English physicist and academic, Nobel Prize laureate (d. 1971)
Pascin, Sephardi Jewish Bulgarian-American painter and illustrator (d. 1930)
Adriaan van Maanen, Dutch-American astronomer and academic (d. 1946)
Hermann de Pourtalès, Swiss sailor (d. 1904)
Charles Cagniard de la Tour, French physicist and engineer (d. 1859)
Jakov Mikalja, Italian linguist and lexicographer (d. 1654)